RIT Press, Memorial Art Gallery explore Monet
Scholarly catalog 'Monet's Waterloo Bridge: Vision and Process' accompanies local exhibition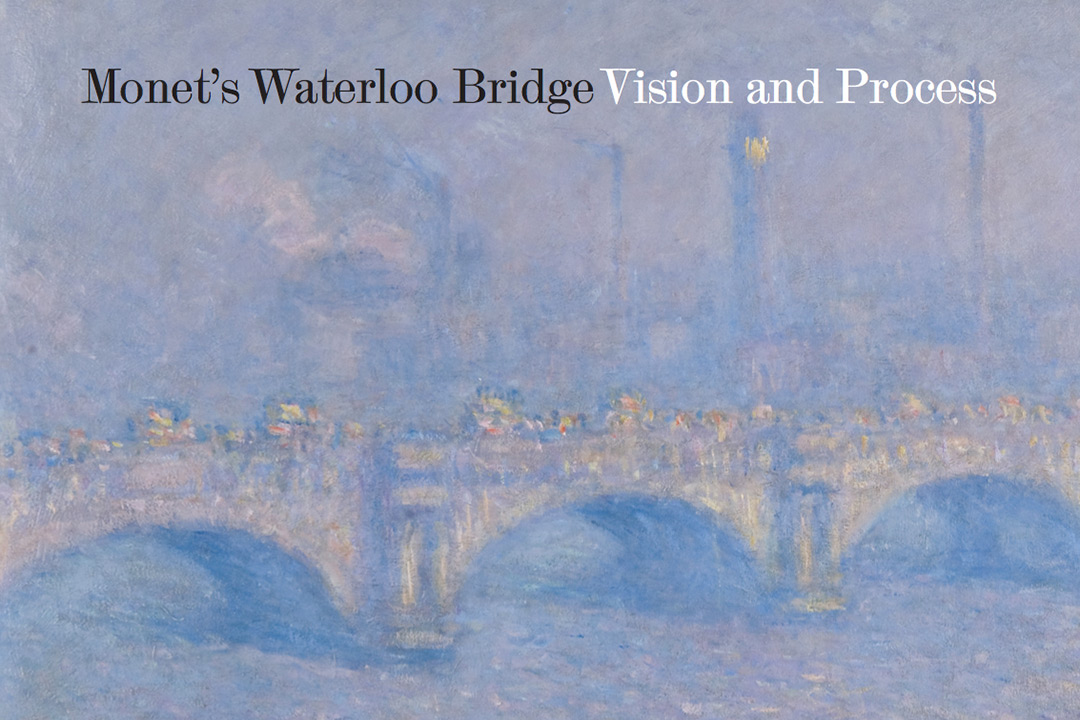 Impressionist painter Claude Monet created more than 40 versions of London's iconic Waterloo Bridge between 1899 and 1901. His artistic vision and creative process for the London series of paintings are put under the microscope in Monet's Waterloo Bridge: Vision and Process, a new scholarly catalogue now available from RIT Press.
The catalogue serves as a companion to a new exhibition at Rochester's Memorial Art Gallery where eight versions from the Waterloo Bridge series will be on display from Oct. 7 to Jan. 6, 2019. The book and exhibition offer the unique opportunity to experience several versions of the Waterloo series concurrently. Scientists from the Art Conservation Program at Buffalo State College use new imaging technology and materials analysis to shed light on Monet's artistic process using the Memorial Art Gallery's painting Waterloo Bridge, Veiled Sun as the example. These studies allow a rare glimpse at Monet's artistic vision, as well as the process by which he struggled to achieve that vision. 
Nancy Norwood, the book's editor and the Memorial Art Gallery's curator of European art, said that Monet's late paintings are "rarely as spontaneous and direct as they appear. The illusion of immediacy conveyed on the canvas is not necessarily reflected in the actual technique of painting, which more often than not shows evidence of reworking over long periods of time. This exhibition explores that paradox as it relates to eight paintings of London's Waterloo Bridge by the Impressionist master Claude Monet."
Monet's Waterloo Bridge: Vision and Process is now available in paperback for $34.95 at the RIT Press website or by calling RIT Press at 585-475-6766.
RIT Press is the scholarly book publishing enterprise at Rochester Institute of Technology—dedicated to the innovative use of new publishing technology while upholding high standards in content quality, publication design and print/digital production. The Press offers specialized titles for niche academic audiences, trade editions for mass-market audiences and occasional limited editions with unique aesthetic standards.