RIT Professor Named Director of National Research Center
Ryne Raffaelle will head U.S. Department of Energy's National Center for Photovoltaics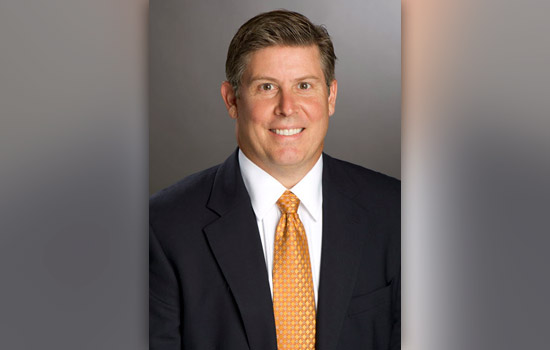 A. Sue Weisler
The National Center for Photovoltaics has named Ryne Raffaelle, director of the Nano Power Research Laboratories at Rochester Institute of Technology, as its new director. The center is the federal government's central research organization for solar energy development.
Raffaelle will lead its efforts to develop the next generation of solar technology and coordinate federal photovoltaics research being conducted by the U.S. Department of Energy, its various national laboratories and at multiple universities throughout the country.
"I am extremely honored to be selected for this prestigious appointment and look forward to working with the photovoltaics research community to advance solar energy technology and applications to both promote our new energy economy and further reduce national reliance on non renewable energy sources," he says.
Raffaelle will be based at the center's headquarters at the National Renewable Energy Laboratory in Golden, Colo, but will retain an affiliate appointment at RIT. He has served as a faculty member since 1999 and founded the Nano Power Research Laboratories in 2001. The lab has become a leader in the use of nanotechnology to advance solar cell development, receiving nearly $40 million in government, foundation and corporate funding during that time period.
Raffaelle has also served as a professor of physics and microsystems engineering and as the academic director of RIT's Golisano Institute for Sustainability. In addition to his work at the university, Raffaelle has held posts as a visiting scientist at NASA's Glenn Research Center and the Oak Ridge National Laboratory.
"Ryne Raffaelle is blessed with a multiple of gifts that we will miss but I am grateful that he will retain a connection to RIT. This is a marvelous opportunity for him and the National Center for Photovoltaics," states Jeremy Haefner, RIT provost.
"Ryne has been an incredible asset to RIT as a researcher, educator and administrator," says Donald Boyd, RIT's vice president for research. "He will provide excellent leadership for federal photovoltaics research and assist the U.S. in further developing solar energy for commercial and community use."
The National Center for Photovoltaics was created by the U.S. Department of Energy in 1997 to lead national research and development efforts in solar energy. It conducts its own research and funds related work at numerous American universities and research centers, while also implementing and coordinating federal policy related to solar energy development.
##