RIT programs rank high 
in 'U.S. News' poll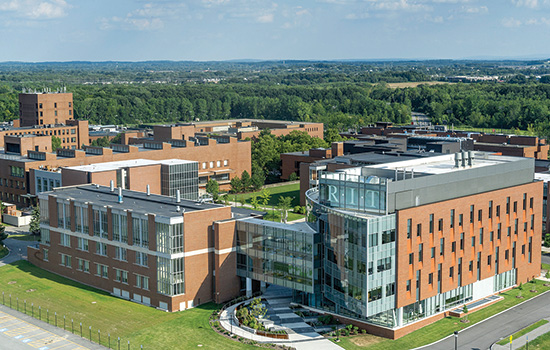 RIT is recognized for educational quality and value in the 2014 edition of U.S. News & World Report Best Colleges.
RIT ranked seventh in the "Best Regional Universities (North)" category in the latest report among hundreds of schools that offer a full range of undergraduate majors and master's programs. RIT also received the second highest peer assessment score, which is a survey of presidents, provosts and deans from other universities judging a school's academic excellence.
In the "Great Schools, Great Prices" category, RIT ranked fourth among regional universities (North).
In the "Focus on Student Success" category, RIT was listed as one of only 13 colleges nationally recognized for excellence in the "Internships" listing.
RIT was also cited as an "A+ school for B students" recognizing that RIT has a long history of admitting well-qualified students who may not be at the very top of their class and providing a value-added education through its innovative, specialized academic programs and strong emphasis on experiential education.
In further rankings, RIT's Kate Gleason College of Engineering ranked No. 65 nationally for undergraduate engineering programs among universities where the highest degree is a doctorate, and RIT's Saunders College of Business was ranked No. 72 nationally among best programs for undergraduate business education.