RIT readies for new Global Cybersecurity Institute
RIT creating new state-of-the-art cybersecurity education and research facility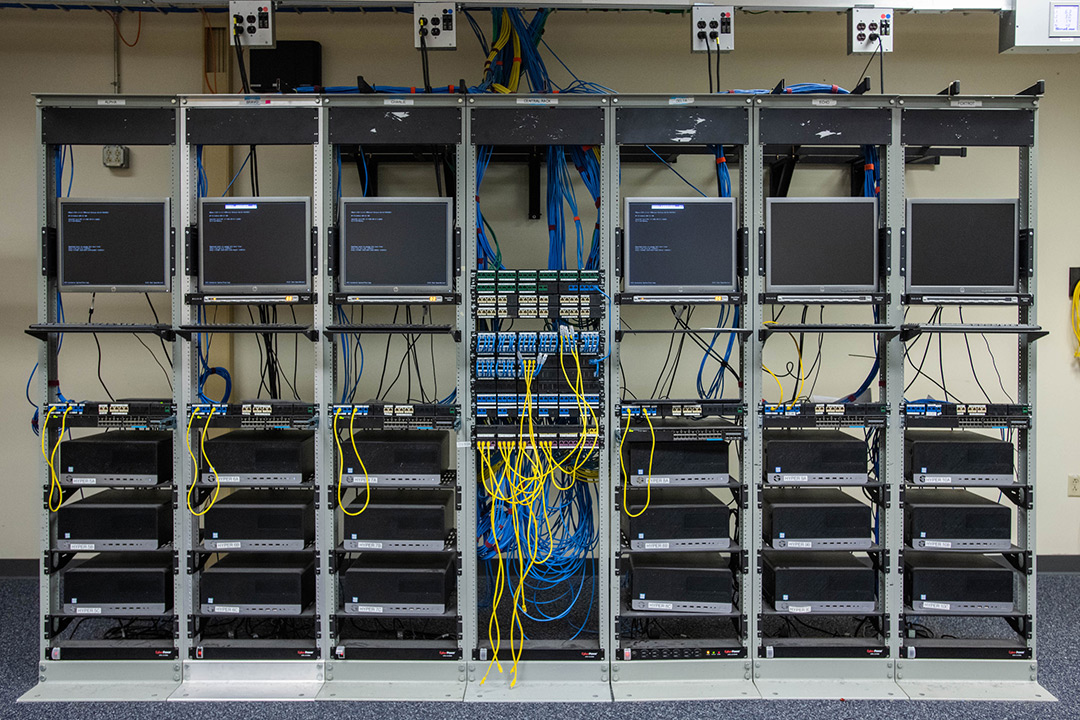 Gabrielle Plucknette-DeVito
Site preparation is underway for RIT's Global Cybersecurity Institute, a new wing of the Golisano College of Computing and Information Sciences that will help the university become a nexus of cybersecurity education and research.
The addition will be located between the University Services Center and Golisano Hall. It will be attached to the south end of Golisano Hall, extending west of the existing buildings. Preliminary construction has begun in order to prepare the space for an official groundbreaking.
RIT's new Global Cybersecurity Institute will aim to help meet the national demand for computing security and artificial intelligence professionals, while developing future technologies, protocols and human understanding needed to address the global cybersecurity crisis. The facility is expected to be opened in July 2020 and will be the first facility of its kind in upstate New York.
The three-story, 45,000-square-foot facility will include a cyber learning experience center, simulated security operations center, five research labs, and several student lounges, instructional labs and faculty offices.
Analysts expect that by 2022, the global shortage of qualified cybersecurity employees will reach 1.8 million, and in the next year, data breaches will cost the global economy as much as $2.1 trillion. The institute will address the critical workforce needs in cybersecurity through education and professional development programs and will conduct research to advance the fields of cybersecurity and artificial intelligence. 
RIT has designated healthcare, energy/defense and financial services as core areas of cybersecurity research investigation and practice. In order to mitigate cyber threats and data exposure in these vulnerable industries, the multidisciplinary institute will promote collaboration across the university, including faculty collaborators in RIT's College of Liberal Arts, Saunders College of Business and Kate Gleason College of Engineering.
The Global Cybersecurity Institute will significantly expand the reach and impact of RIT's Golisano College of Computing and Information Sciences, which is already one of the largest colleges of computing in the nation, with more than 4,200 students enrolled in graduate and undergraduate degree programs. RIT is nationally recognized for cybersecurity, having been designated as a National Center of Academic Excellence in Cyber Defense Education and Research by the National Security Agency and the Department of Homeland Security.
The Global Cybersecurity Institute is being made possible in part with designated funding from a donation made by 2009 RIT alumnus Austin McChord and a $5 million grant through the New York State Higher Education Capital Matching Grant Program.
Topics