RITz dinner anchors RIT Croatia's 20th anniversary
Alumnus and Hilton Business Development leader Marko Sekulic named honorary host for event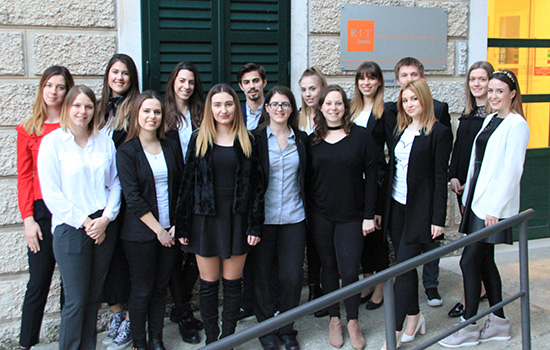 Marko SekuliÄá '04, director of Business Development at the Hilton Molino Stucky Venice, is the Honorary Chair of the 2017 RITz Dinner Event taking place on Friday, April 7, at the Hotel Imperial Dubrovnik. The annual dinner is one of the events being held to highlight RIT Croatia's 20thanniversary celebration and alumni weekend.
SekuliÄá has been working for Hilton Worldwide, a multinational hospitality company, for the last five years. He has been involved with projects such as preopening the DoubleTree by Hilton Zagreb and managing cluster sales of both Hilton properties in Croatia, including the Hilton Imperial Dubrovnik. Currently, he has an executive role at the iconic Hilton Molino Stucky Venice.
"What a fantastic initiative, bringing the RITz event to Dubrovnik, Croatia," SekuliÄá said. "It has already been 20 years since RIT Croatia (well, I know it as American College of Management and Technology) first opened its doors to students and led them on their journey of knowledge. Can there be a better occasion for alumni to get together and celebrate, meet old friends and catch up?"
The RITz Dinner is a black-tie event hosted by RIT's College of Applied Science and Technology, and it has taken place annually on and off campus for the past 30 years. Run entirely by students from CAST's School of International Hospitality and Service Innovation, the multi-course dinner and gala is a fundraiser for the college's Hospitality Education Fund. Past events were also supported by program alumni who are chefs at country clubs in the area.
For the first time, the event is being hosted by students from both RIT in Rochester and Croatia. More than 200 guests including alumni of both campuses, administrators and friends of the college are expected. Over the course of the weekend, guests will participate in campus and city tours, entertainment featuring local musicians, tours of winery and restaurants owned and run by alumni and tastings as well as sporting events.