STEAM Connection founder Danielle Boyer to keynote RIT Native American Heritage Month
RIT's Native American Heritage Month celebrations kick off Nov. 2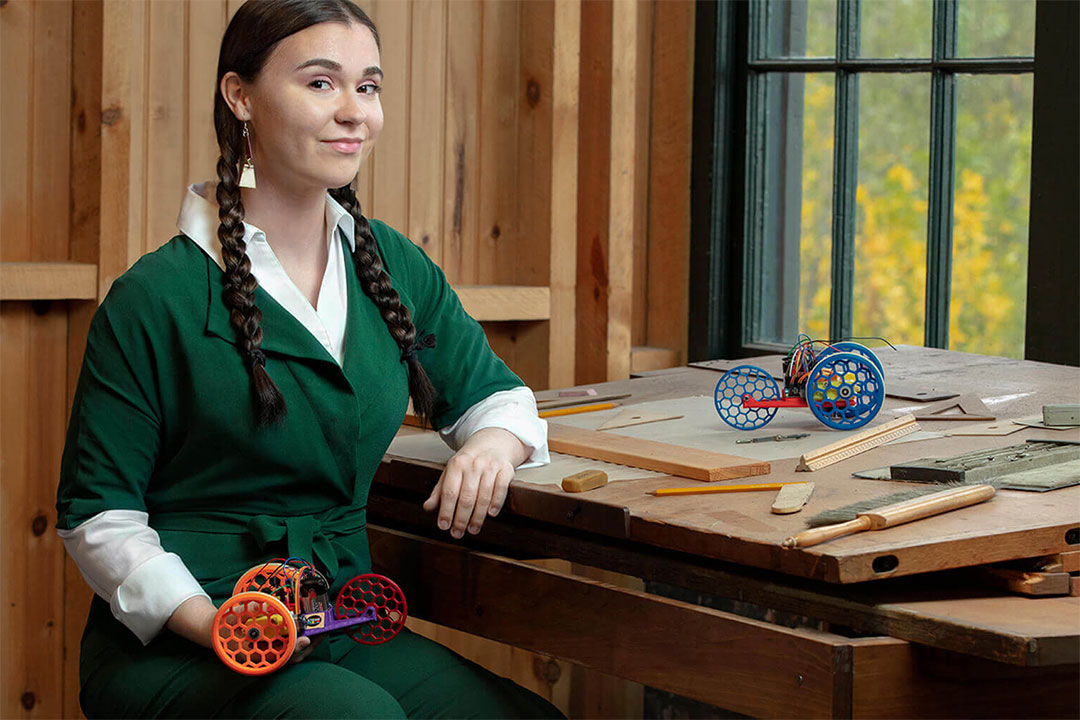 L'oreal Paris USA and Jenny Risher Photography
A teenage activist focused on creating diverse, accessible, and affordable science, technology, engineering, arts, and math (STEAM) educational materials for kids will deliver the keynote address during Rochester Institute of Technology's Native American Heritage Month celebrations. Danielle Boyer, founder of STEAM Connection, will give a virtual talk at 11 a.m. on Monday, Nov. 9, and host a robotics workshop at 6 p.m. on Wednesday, Nov. 11.
Danielle Boyer (Ojibwe) is an indigenous teen entrepreneur, author, educator, and inventor from Troy, Mich., who was recently named one of PEOPLE's 2020 Girls Changing the World. She has worked in STEAM education since she was 10 years old and continuously strives to increase STEAM educational accessibility, affordability, and diversity for children. Her organization produces educational robotics kits that are sent to children, primarily girls and BIPOC students, for free. Since early 2019, the STEAM Connection has distributed nearly 4,000 robots for free worldwide and has helped facilitate even more kits through their online Make-A-Robot program.
"We are excited to have Danielle Boyer be our keynote because her story is very inspiring and you don't meet or hear about many 19-year-olds who are making such an impact," said Nicole Scott, director of RIT's Native American Future Stewards Program. "In these last few months, I have watched her bloom and be recognized by major organizations for her work, from PEOPLE to L'oreal Paris to the Bower Youth Awards. From the beginning she has been so helpful and her work reflects her heart. I am so excited to share her work with the RIT community and I still look forward to the day I get to actually meet her in person."
Boyer's keynote address and robotics workshop are both free and open to the public but registration is required. Event organizers will give out 20 free robots to students who attend the workshop.
RIT will host several other Native American Heritage Month events throughout November:
The Native American Future Stewards Program will release a special kickoff video presentation on Monday, Nov. 2, which can be accessed through their Facebook and Instagram accounts.
RIT's Native American Future Stewards Program partnered with RIT Dining to offer special lunch menu items at the Café and Market at Crossroads:

Friday, Nov. 6, will feature Three Sisters soup and Iroquois white corn cornbread
Friday, Nov. 13, will feature Three Sisters salad and tamales made with Iroquois white corn

Building Bridges Over Brunch: Spiritually and Indigenous Culture from 10 a.m. to 12 p.m. on Friday, Nov. 20. The event is virtual and registration is available through Campus Events.
For more information, visit the Native American Future Stewards Program website.
Topics