Student group makes an impact then and now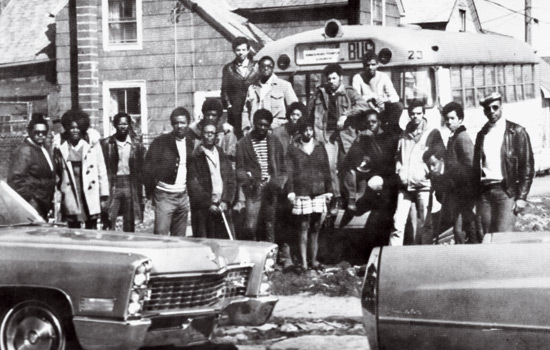 Photo supplied by RIT Archives
When Eddie Hill and Bob Gaines were on RIT's new campus in 1969, they didn't see many other minority students or faculty members.
So they developed the Black Awareness Coordinating Committee, a student association designed to educate the university about diversity issues. A year later, the committee hosted the first ever Black Awareness Weekend held at RIT, says Hill, '70 (photography).
Members also developed and taught a black awareness course that took students into Rochester's neighborhoods and discussed how issues in Rochester mirrored those across the country.
"Most of the activities on campus were directed at the majority student population," Hill says. "The majority population had little knowledge or understanding of their fellow black students or the communities from which we came."
Now more than 40 years later, Hill would like to organize a reunion of committee members and set up an educational fund in honor of Gaines, '72 (electrical engineering) who died in November 2009. Gaines worked at IBM as an engineer/scientist and later in the marketing department. He started Data Systems Consultants Inc., which became the first African-American-owned company to be named an IBM Business Partner. His passion was working with the youth of his church, says his widow, Carol Gaines.
Carol Gaines, who lives in a suburb of Washington, D.C., says their time at RIT has special memories for her. She says her husband saw a need on the campus that had just moved to Henrietta in 1968 and addressed that need by working to establish the Black Awareness Coordinating Committee.
She cherishes the friendships she made with other families while living in married student housing.
"These relationships have lasted a lifetime," she says. "Now our children's children are establishing relationships."
Hill, who retired from AT&T as a product manager in 1994 and now develops and manages the construction of commercial real estate, would like to bring former members of the committee back to the RIT campus to mentor current students.
Obinna Ukachukwu, the current president of group, would welcome that.
He and about seven others are working to revitalize the group as a club. In September, the committee hosted the first of a series of dinner dialogues where students were able to discuss political, social and cultural issues with faculty and staff.
Ukachukwu, a fifth-year electrical engineering student, says the goal of members is to get involved in not only their events but in other student events.
"We want to re-establish ourselves as a liaison between African-American students, faculty and staff socially, culturally and academically," he says.
To learn more:
If you were a member of Black Awareness Coordinating Committee while at RIT or would like more information on a potential reunion, please contact Alumni Relations representative Dan Christner at reunion@rit.edu.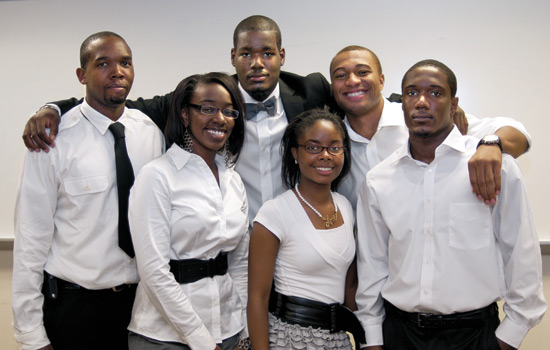 Jared Rube