Students, alumni, faculty honored in local advertising awards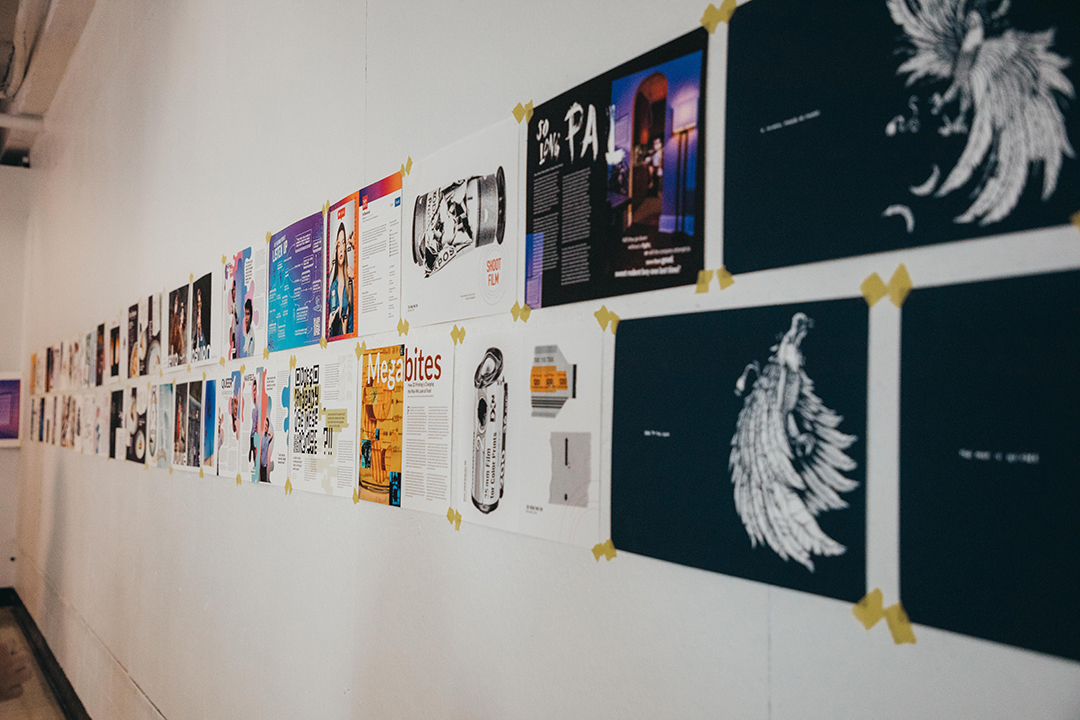 Erin Percy
A host of RIT College of Art and Design students, alumni and faculty were honored for their excellence in creative communications as part of the Rochester Advertising Federation's 29th annual ADDY Awards, held in March.
The Rochester ADDY Awards bring together local professionals and college students to celebrate and recognize success in marketing and advertising. The local event is part of the American Advertising Awards' three-tier national competition, with winners advancing to district and then national levels. 
Students produced creative projects that won gold and silver "ADDYs" in various student categories while numerous alumni and faculty contributed to campaigns that received recognition in the professional competition. 
Myers Creative Imaging, Optic Sky Productions, Partners + Napier and Rich Brainerd Studios, each respectively founded by RIT alumni John Myers '83 (Photography), Aaron Gordon '13 (Film and Animation), Sharon Napier '04 (Service Leadership and Innovation) and Rich Brainerd '91 (Professional Photographic Illustration), were among the local companies to capture ADDY Awards. Additional College of Art and Design alumni at those companies, as well as others, were also part of creative teams that won honors. 
Student winners
Students from Graphic Design, Illustration and the School of Photographic Arts and Sciences earned ADDY awards for their work in integrated advertising, app design, illustration and magazine design.
• Ellipse magazine, RIT's award-winning publication created annually by the interdisciplinary Editorial Photography and Design class, was a gold recipient in the magazine design category. It continued a long tradition of the graphic designers and photographers behind Ellipse receiving an ADDY Award for their work.
• Emilio Serrano (Graphic Design) won the EY Scholarship for his branding identity campaign for OMEYOCAN craft beer. 
His project was inspired by the highest heaven in Aztec mythology, Omeyocan, home of Ometeotl, the God of duality. His four sons, Huitzilopochtli, Tezcatlipoca, Quetzalcoatl and Xipe Totec were central figures in the Aztec pantheon.
Serrano designed a can for each of four Gods, all featuring an illustration and mythical history that correlates with a beer type (IPA, red ale, stout and wit).
"OMEYOCAN celebrates the Aztec mythology by depicting the Gods as fierce and powerful beings that were worshipped and loved by the Aztec people," said Serrano, who also won a Gold ADDY for a project last year. "Their devotion to the Gods were sometimes rewarded with gifts of fire, intelligence, maize and more. I show my appreciation to them by celebrating them and offering them my own gift."

• Juho Choi (Illustration) won a gold ADDY in elements of advertising - illustration for her "Running out of Time" illustration. 
• Shayna Ginster (Graphic Design) created a morning assistant app that took gold in the online/interactive: apps category. 
"'Chirp' functions on an array of devices within your smart home to ensure your day starts off right," Ginster said. "Chirp gently wakes you up in the lightest part of your sleep cycle, reads the weather forecast and your daily calendar items, offers lunch prep suggestions based on your grocery list, alerts you if there are traffic changes and more."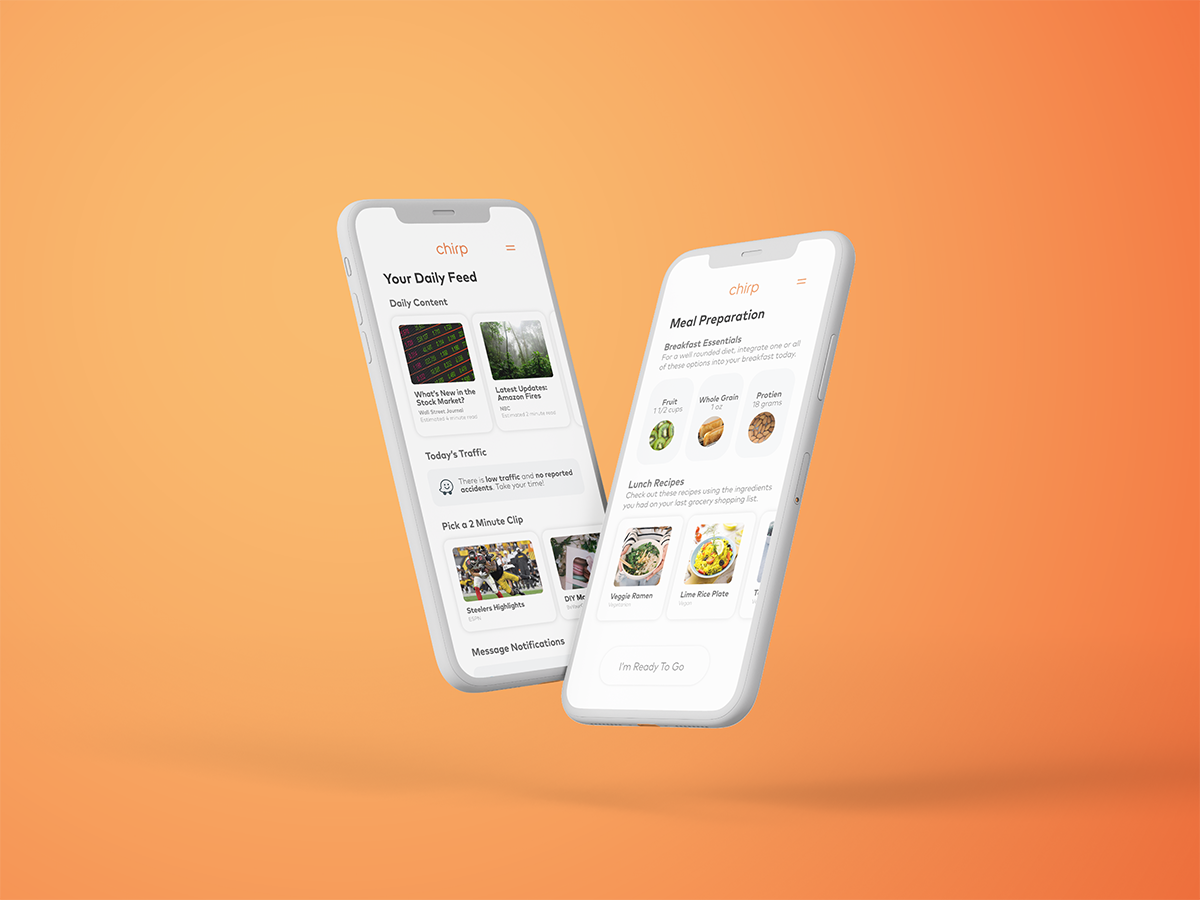 • Kate Bobear (Graphic Design) earned a silver award in elements of advertising - illustration for "Bella the Cat."
Bobear's illustration of her sister's cat, Bella, is a symbol of hope. 
Bobear said her family neuters and spays barn and abandoned cats around their house as a way to control the population and ensure there is enough food for the cats. The family feeds and vaccinates the cats, and even puts some of the friendlier ones up for adoption. Bella was adopted by Bobear's sister and the illustration was a birthday present.  
"The purpose of the design is to communicate that happy endings do exist and to never underestimate anyone, even a dirty barn cat," Bobear said. "You would never know looking at her now that she had to fend for herself and try to survive in such harsh conditions for so long. I think it's a great example of what can happen if you wait and see what's around the corner because you never know what life is going to throw at you."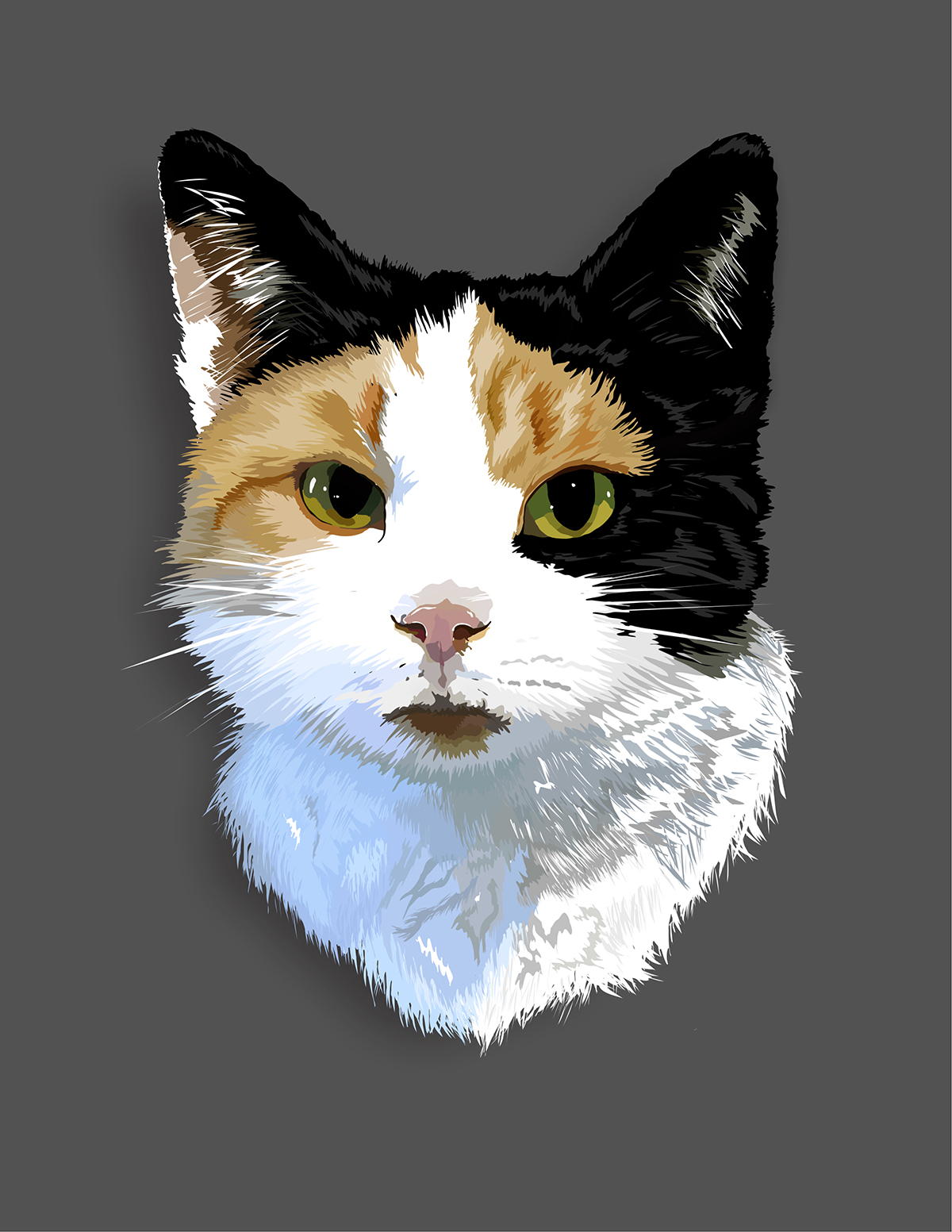 • Lauren Perttula's (Graphic Design) Grow: Journeying with BFRBs project captured silver in the integrated advertising campaign category.
Perttula designed an awareness campaign for body-focused repetitive behavior (BFRB), an umbrella term for a group of related disorders, including skin-picking (dermatillomania) and hair-pulling (trichotillomania). Perttula created a concept for a college-campus speaker series led by the TLC Foundation for BFRBs to educate students about BFRBs. She designed the promotional materials for the series.
"The campaign focuses on advocating self-love and acceptance for those with the disorders, while also spreading awareness of the disorders to the general population," Perttula said. "Personal growth and the uniqueness of the BFRB community are likewise at the heart of this campaign. Everyone has different struggles and experiences. Five posters — to be used campus-wide — and three short animations for social media promote each speaker event, highlighting some of the different BFRBs."