Video game design programs jump in rankings
Undergraduate and graduate programs both rank No. 6 in annual listing of top programs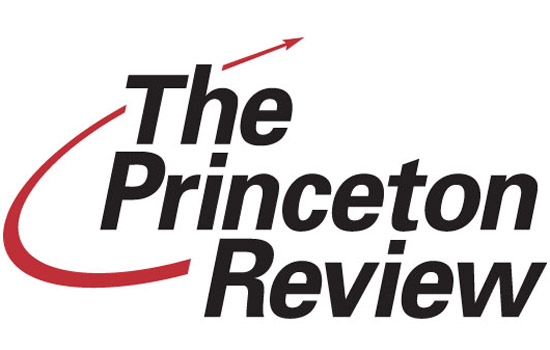 Rochester Institute of Technology is one of the top schools in the world to study video game design for 2015, according to new international rankings from The Princeton Review.
RIT's game design and development program was ranked sixth at both the undergraduate and graduate levels. In 2014, RIT ranked seventh and eighth, respectively. RIT's program is housed in the School of Interactive Games and Media within the B. Thomas Golisano College of Computing and Information Sciences.
"RIT balances art and programming to create and sustain a maker culture," said Tona Henderson, director of RIT's School of Interactive Games and Media. "IGM encourages and requires both left and right brain skills—design and development—and our advancement in the Princeton rankings reflects the value of this synergy."
The Princeton Review, one of the nation's best known educational services companies, partnered with PC Gamer to produce the "Top 25 Undergraduate and Graduate Schools for Gaming 2015." The sixth-annual list is published in the May issue of PC Gamer magazine.
The Princeton Review selected the schools based on a survey of 150 institutions in the U.S., Canada and abroad offering video game design coursework and/or degrees. To make its selections, The Princeton Review weighed a number of criteria, including program curriculum, facilities, career services and technology.
The Princeton Review survey found that undergrads with game design degrees are earning an average starting salary of $58,000—a 20-percent increase from last year and 28 percent more than the average salary for all 2014 undergrads. Students studying game design at these schools also find professional achievement while still in school, with 48 percent of undergrads and 66 percent of grad students having worked on a game that is shipped before they graduate.
RIT has been a pioneer in the field of video game design and development education. Gaming students work with RIT's Center for Media, Arts, Games, Interaction and Creativity (MAGIC), an on-campus research laboratory and production studio that helps students bring ideas from prototype to commercial production in the marketplace. Graduates of RIT's game design and development programs have gone on to work at companies including Microsoft, Sony Playstation, Zynga, Arkadium and Google.
RIT's Bachelor of Science in game design and development provides a broad-based undergraduate education in computing while exposing students to the breadth of game development processes. Students are required to complete coursework in the liberal arts, social sciences and the laboratory sciences.
Students who pursue RIT's master's degree in game design and development take a series of core courses in such areas as emerging technologies, electronic entertainment and history of games. Students can focus on game engine development or artificial intelligence for games while supplementing these studies with courses in a variety of other areas. The degree culminates with a capstone project in which students create their own games.
The Princeton Review's rankings for the top 10 undergraduate and graduate schools to study video game design for 2015 are listed below. The full list is available at The Princeton Review's Game Design Rankings.
Top 10 Undergraduate Schools to Study Video Game Design for 2015
University of Southern California (Los Angeles, Calif.)
University of Utah (Salt Lake City, Utah)
DigiPen Institute of Technology (Redmond, Wash.)
Drexel University (Philadelphia, Pa.)
The Art Institute of Vancouver (Vancouver, British Columbia)
Rochester Institute of Technology (Rochester, N.Y.)
Michigan State University (East Lansing, Mich.)
Shawnee State University (Portsmouth, Ohio)
Becker College (Worcester, Mass.)
Hampshire College (Amherst, Mass.)
Top 10 Graduate Schools to Study Video Game Design for 2015
University of Utah (Salt Lake City, Utah)
University of Central Florida (Orlando, Fla.)
Southern Methodist University (Plano, Texas)
University of Southern California (Los Angeles, Calif.)
DigiPen Institute of Technology (Redmond, Wash.)
Rochester Institute of Technology (Rochester, N.Y.)
Drexel University (Philadelphia, Pa.)
University of California, Santa Cruz (Santa Cruz, Calif.)
New York University (Brooklyn, N.Y.)
Savannah College of Art and Design (Savannah, Ga.)