Testimonial
Advancing the Exceptional - Student Profiles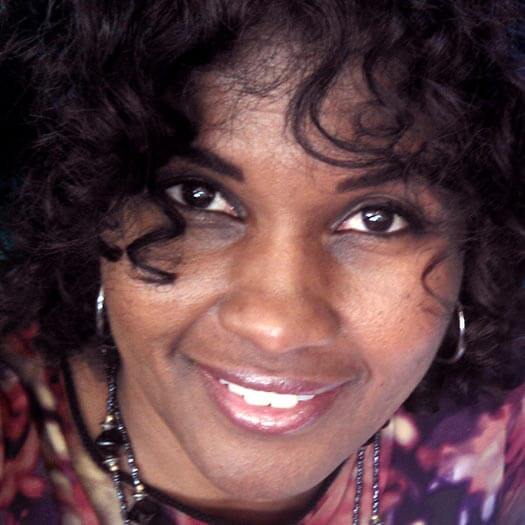 Keita Wangari
Human-Computer Interaction MS, '14
It's not an overstatement to say that getting my master's degree online from RIT changed my life — because it did, complete with my dream job as UX Researcher at Google.
Are you due for a redesign?
Meet Keita Wangari, Human-Computer Interaction MS, '15
It's not an overstatement to say that getting my Master's degree online from RIT changed my life — because it did. My situation was not one that lent itself to getting a Master's degree. I was 40 years old. I was the primary breadwinner working a full-time job. And I had two young children, one of which was a competitive gymnast who required many hours in training and carpooling after school. But I was in a career rut. I'd just returned to corporate work after four years of being a stay-at-home mom and working from home. My salary wasn't what it once was and my tech skills were outdated. I was overdue for a redesign. School had always been a door-opener for me in the past so I decided to pursue a Master's degree online.
How Do I Pay for It?
In the past, I'd typically relied on student loans to finance my education but RIT's website provided some interesting alternatives. For instance, they provided a link to an organization I'd never heard of called AAUW (American Association of University Women) that offered various grants for women pursuing graduate degrees. Their grants, which do not need to be paid back, are very competitive — thousands apply, only a handful win. I was one of the few in 2009 to win one of their Career Development Grants at the maximum award level of $12,000. AAUW's belief in my ability to reinvent myself kept me going through late nights to finish my degree with a 4.0 GPA. Their funding, combined with tuition reimbursement from my employer and other options RIT suggested, allowed me to creatively finance my Master's degree.
When Do I Have Time for Class?
This, of course, is where the flexibility of taking classes online really comes into play. With my life, it wasn't enough for a school to offer classes in the evening to accommodate a day job. The demands of my family required that I physically be where my kids were. For some evenings that meant being at home but for most evenings it meant being in the observation deck of my kids' gymnastics school. With RIT's program, I was able to attend classes and participate in group project meetings on my laptop from wherever I had an internet connection. Additionally, I wanted a Master's in Human-Computer Interaction (HCI) and based on where I lived in Southern California, the options for advanced degrees in HCI were extremely limited. I was very pleased to find that RIT's HCI program was designed to accommodate distance students.
How Do I Complete a Thesis from a Different Time Zone?
I chose to study HCI because it tied in perfectly with my background in design and technology and my interest in psychology. From the first course in the program I knew I'd found my career love because for the first time, I understood the root of my love-hate relationship with technology. I did well in all my classes. At the end, however, I hadn't considered how I'd tackle a thesis project being 3,000 miles away from my school and my advisors. Again, RIT provided an amazing and powerful opportunity through a real-world project with their Document and Pattern Recognition Lab. I was eager to do it and the lab director, Richard Zanibbi, was willing to accept me as a distance member of the lab. Under his guidance and through online collaboration with the other lab members, I researched use cases for a tool they developed called Min, which is a math search interface that accepts search queries as typed, handwritten or image-uploaded input. The end result was not only a passing grade for my thesis project, but I also had the opportunity to publish a paper based on my research at a top-tier conference.
The Pay Off
Almost right away, my determination to obtain a graduate degree despite challenging circumstances began to pay off. I wasn't in a User Experience role at work but so much of what I was learning in HCI was applicable to my work in Sales Operations, both strategically and tactically. As I progressed through the HCI program, I brought my knowledge of user-centered design back to my company and applied it on whatever projects I could to improve the user experience of our sales staff. I was rewarded with salary increases each year that I was in RIT's HCI program. During the thesis phase of my program, there were bleary-eyed mornings where I told my children I was up all night researching search interfaces and justified it by telling them, who knows, maybe one day Mommy will work at Google! After my research paper was published last year, I received an email from a Google recruiter (yes, they contacted me)! —And now I'm pleased to say that I am a UX Researcher at Google (with full support and well wishes from my former employer, by the way). Two weeks ago, I brought my boys (now in their early teens) to visit the Google campus. It was the greatest feeling to hear my oldest say, "Wow mom – you really did it." Yes, I did. I redesigned myself. And now, I'm excited to launch my new career into production.
Rochester Institute of Technology, with all of its creative online learning and financing options, was an ideal way for someone like me to redesign myself, my career, and give me the tools I needed to begin a fresh and exciting new chapter in my life.