Research Awards and Recognition

Research Awards and Recognition
RIT became recognized as a doctoral university by the Carnegie Classification of Institutions of Higher Education in 2016 because of its growing research activity.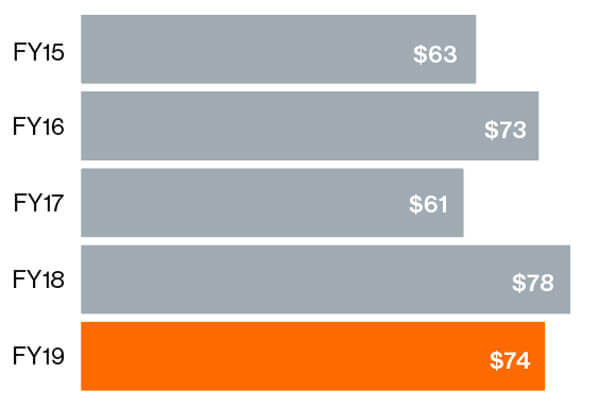 Sponsored research awards
In millions of dollars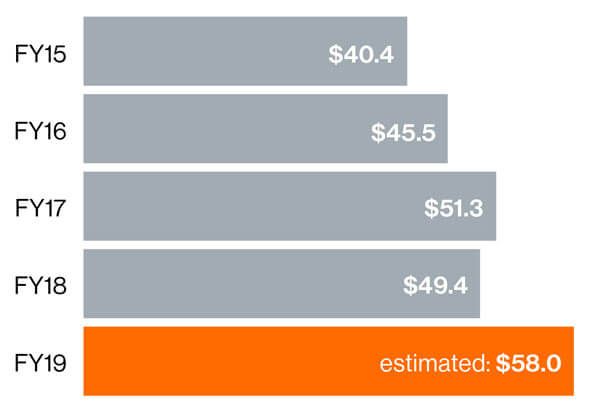 Research Expenditures
In millions of dollars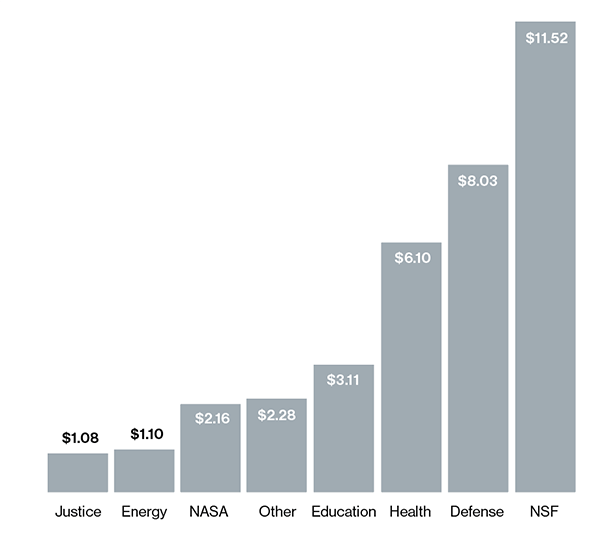 FY19 federal awards by agency
In millions of dollars
Major Grants
February 14, 2020

Researching food waste

Tourism has surged in Croatia in recent years, bringing with it direct economic benefits but also challenging the preservation of the natural systems that make the Adriatic Coast region so attractive to visitors. Callie Babbitt, an associate professor in RIT's Golisano Institute for Sustainability, is using a Fulbright U.S. Scholar Program award to study sustainable solutions addressing the growing challenge of food waste management along Croatia's Adriatic Coast.

December 6, 2019

RIT receives funding for Engineering Technology Scholars

The National Science Foundation awarded RIT's College of Engineering Technology nearly $1 million to fund 36 scholarships for economically disadvantaged, academically talented students and to develop faculty programming to improve engineering technology education.

October 21, 2019

RIT researcher receives NSF grant to help build a synthetic neuron and neural network

Researchers from RIT and six other universities are teaming up to build synthetic neurons and a programmable network of such neurons in an effort to better understand the rules of life. The project is part of the National Science Foundation's "Big Ideas" initiative— 10 bold, long-term research and process ideas that identify areas for future investment at the frontiers of science and engineering.
Seed Funding
RIT awards researchers seed funding of $5,000 for proposals written during the fall semester and later refined over the course of a two-day Grant Writers' Boot Camp.
NIH Boot Camp Seed Funding
RIT also offers an advanced boot camp focused on the National Institutes of Health. Participants in the NIH Boot Camp submitted proposals for seed funding to help develop competitive proposals or revise proposals to specific NIH programs in the coming year. 2019 awardees will receive up to $10,000 and include: