Experiential Learning
Overview
Today's top employers are looking for ambitious graduates who have real-world skills, professional work experience, and a quality academic background. RIT students benefit directly from the university's commitment to experiential learning, including the successful cooperative education (co-op) program, which has been an essential part of the RIT experience for more than 100 years. Within the College of Science students have regular hands-on experiences in class and labs, school-year and summer research opportunities, as well as access to internship and co-op opportunities with employers.
State-of-the-Art Labs, Small Classes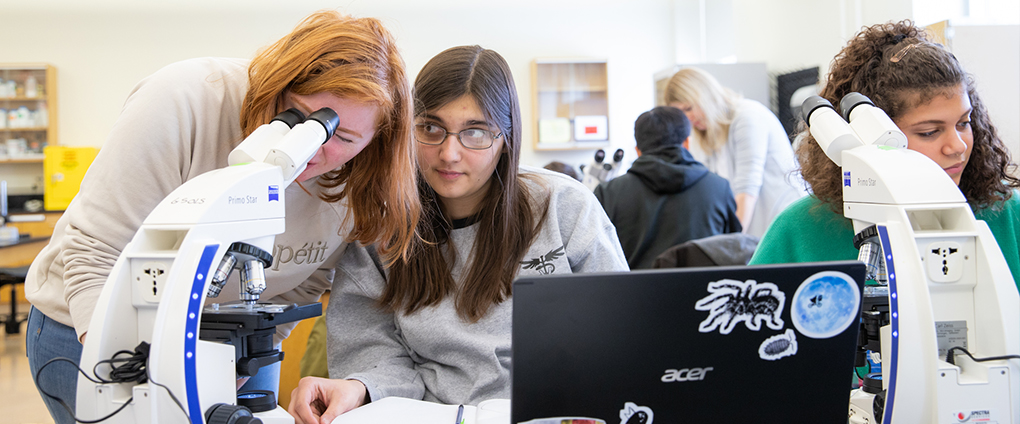 The College of Science is uniquely structured to give students daily opportunities to apply their learning. Small class sizes open up opportunities for everyone to work with the latest equipment in our state-of-the-art labs and collaborate closely with faculty. Here students can turn their ideas into real projects with the support of other students, faculty, and administrators.
---
"Professors were able to help me learn and understand material as if it were one-on-one teaching and I found this extremely helpful not only academically but also to get to know my professors." 

– Khavya Phadke, Bioinformatics
---
"During my first year, I've been completely surrounded by peers and faculty from the College of Science and RIT as a whole who are fully supportive and encouraging."

– Andy Gonzalez, Applied Mathematics & Physics
Cooperative Education & Internships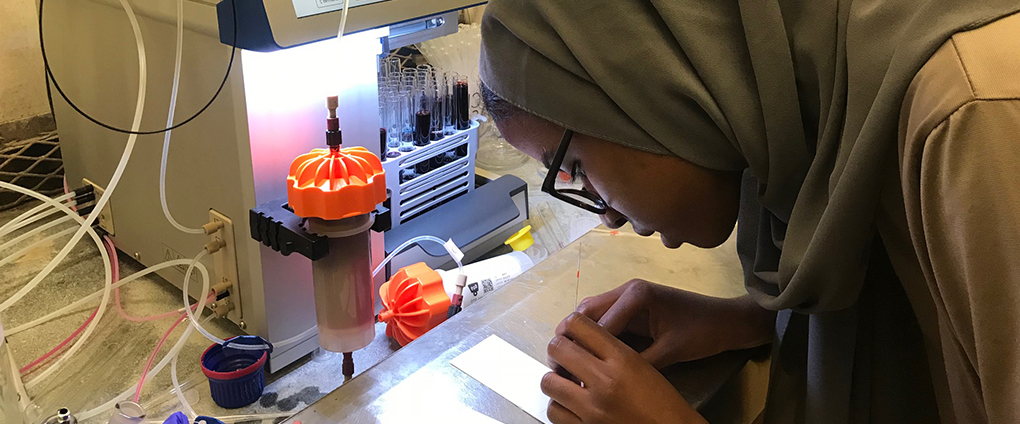 Cooperative education gives our students a competitive advantage over science graduates from other colleges and universities. In some programs, the co-op can begin as early as the summer after freshman year, but it typically takes place during the third and fourth years. Students can alternate semesters of academic study with co-op work periods—full-time, paid work experiences in positions related to their major.

Stand out from the crowd. Learn more about co-op at COS
Research Experiences with Faculty


College of Science faculty actively seek funding for projects within strategic research areas. Numerous faculty invite undergraduate students to be part of their research groups, providing unparalleled opportunities to gain hands-on experience solving exciting problems. Faculty also mentor students working on individual research projects in their areas of expertise. Active research areas in the College of Science include virology, genomics, bioinformatics, plant biology, biochemistry, inorganic chemistry, material science, photonics, astronomy, remote sensing, unmanned aerial vehicles (UAV), and color perception.
Work with a Professor
Search areas of expertise to find a faculty member who's working on things you're interested in!
Funded Research Experiences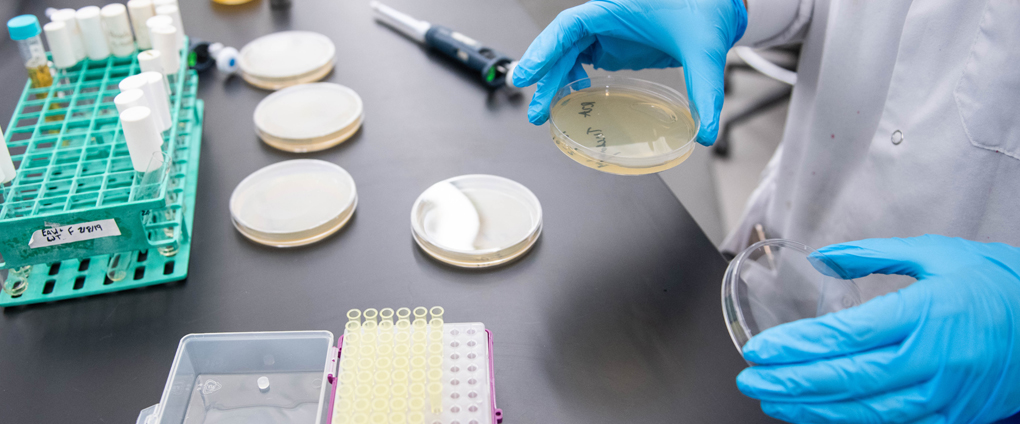 College of Science students have access to numerous funded research opportunities. These require students to apply for funding and they take place during the school year as well as during the summer. 
The Emerson Endowed Fellowship Program for Undergraduate Research in the College of Science allowed RIT to double the number of undergraduate students conducting full-time scientific research during the summer. These Summer Undergraduate Research Fellowships (SURF) provide selected students a stipend to work on a targeted research project during the summer at RIT. These students present their research and innovative ideas at the annual Undergraduate Research Symposium: a free, public event showcasing the research undertaken by undergraduate students across the RIT campus every August. All RIT undergraduate students are eligible and encouraged to participate.
The National Science Foundation funds a large number of summer research opportunities for undergraduate students through its REU Sites program. Undergraduates apply to universities around the country to work in the research programs of the host institution. Students are associated with a specific research project, where they work closely with the host institution's faculty and other researchers. REUs give students an opportunity to participate in research at other institutions on exciting projects that may differ from RIT's research initiatives.
The College of Science offers the following National Science Foundation Experiences for Undergraduates:
Fostering participation in undergraduate research and experiential learning is a priority of the RIT College of Science (COS). The Black Awareness Coordinating Committee (BACC) COS Summer Research Fund is designed to increase the number of students in research with a preference toward African-Americans. This opportunity is geared towards students who are in their sophomore, junior, senior, or graduate year at RIT who want to work with a COS faculty member. If you would like to apply, complete the application for the Emerson Summer Undergraduate Research Fellowship (SURF) and indicate your interest in the BACC SURF.
Senior Capstone Projects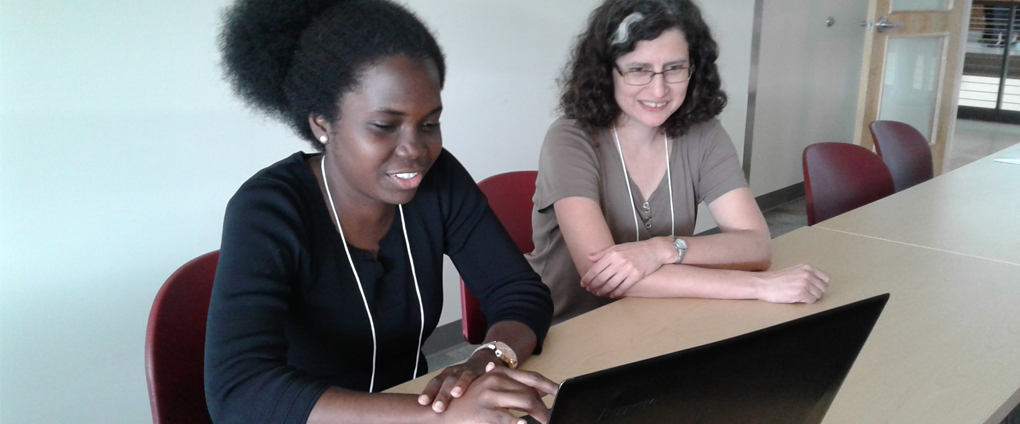 Capstone Projects pair students with a faculty member or industry partner to develop and execute an individualized research project. The project can be experimental, computational, and/or theoretical. Students present their progress via publication-formatted written reports and conference-style talks presented to faculty and fellow students. Every year, select capstone and other student research projects are presented at professional meetings or lead to publications in refereed journals. The capstone component of our programs gives our students a competitive edge when seeking admission into preferred graduate programs or entry into the job market.
RIT seniors use mathematical modeling to explore COVID-19 questions for policymakers
Study Abroad Programs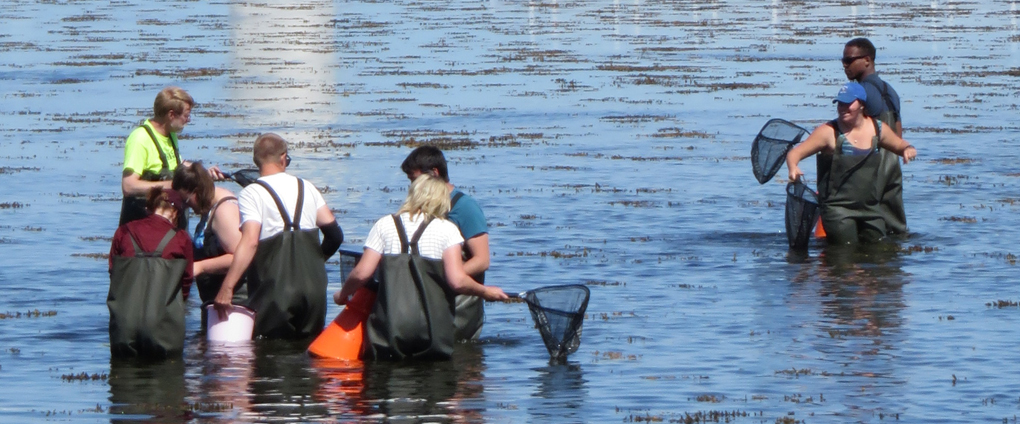 To prepare you for success in today's global society, RIT offers a range of exciting study abroad opportunities. These opportunities give you insight into how scientific and mathematical problems are solved around the world and further develop your problem-solving skills. You can immerse yourself in another culture and gain professional skills that will set you apart in a globalized work environment through programs led by College of Science faculty, at RIT's global campuses in Dubai, Croatia or Kosovo, or with one of RIT's affiliate partners.
Recent Programs
College of Science students who recently studied abroad:
Examined examples of green infrastructure, sustainable design and low impact transportation systems in Sweden.
Observed first-hand the wildlife, ecology and geology of the Galapagos Islands.
Visited biomedicine and biotech research facilities in Scandinavia to study the stages of drug discovery and development.
Explored social and environmental policy making related to climate change in Australia.
Completed core math courses in Ireland.
Finding a Program
RIT has more than 600 study abroad programs in 60 countries for as short as one week to as long as a full year. Programs offer a variety of locations, course offerings and costs. Planning early, discussing your plans with your academic advisor and working with a study abroad advisor to find a good program fit will set you on the path to have a memorable experience while staying on track to graduation. Start exploring programs in the study abroad Compass.
Learning Assistants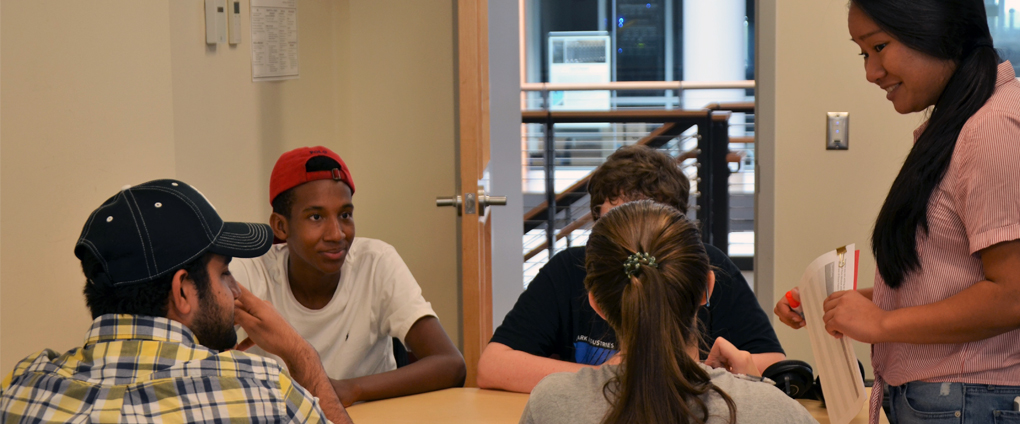 Undergraduate students interested in developing their own teaching abilities and supporting the learning of their peers can apply to be part of the Learning Assistant (LA) program. LAs receive pedagogical training that enables them to support their faculty mentors and peers. LAs work in classrooms to facilitate discussions between students, increasing engagement in the materials. In addition, LAs work with faculty to review class materials and help improve their alignment with student learning styles and outcomes. Students receive important training for future careers in teaching while also contributing to improved outcomes for their peers in the course.