RIT College of Science: Dean's Bulletins
Stay up-to-date with the latest news and accomplishments with our Dean's Bulletins. We hope you enjoy reading about the amazing accomplishments within our RIT science and math community.
Current Bulletin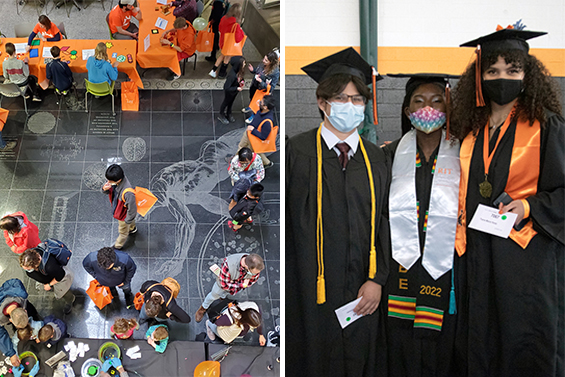 ​
April - May 2022
It was a busy but exciting end to the spring semester with two back-to-back celebrations of the RIT community.
Spring was in the air during the Imagine RIT: Creativity and Innovation Festival at the end of April. After going virtual for 2021, thousands of people came to the RIT campus for an in-person event. College of Science students, faculty, and staff participated in the festival with 21 STEM exhibits located in Gosnell Hall and the Carlson Building.