Submitted by

ISO Admin

on Thu, 03/02/2017 - 09:57
Wireless Networking Safety
Wireless networks are generally considered to be less secure than wired networks. However with proper configuration and encryption enabled, they can provide more than adequate security for most users.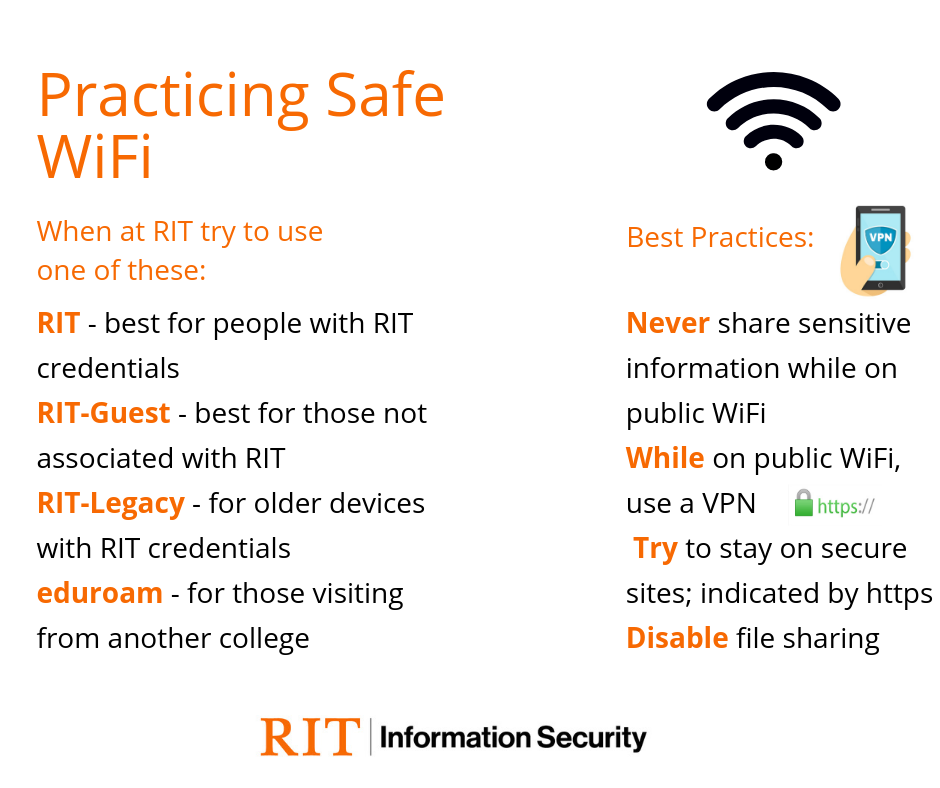 Wireless at RIT
RIT offers four different wireless networks across campus:
RIT - Encrypted WPA2 network and the preferred network for all devices. Devices using this network must be registered using RIT account credentials.
RIT-Guest - Open public network for campus visitors, authorized
... ...