Using Glass as Performance Art
March 7, 2019
Gracia Nash '19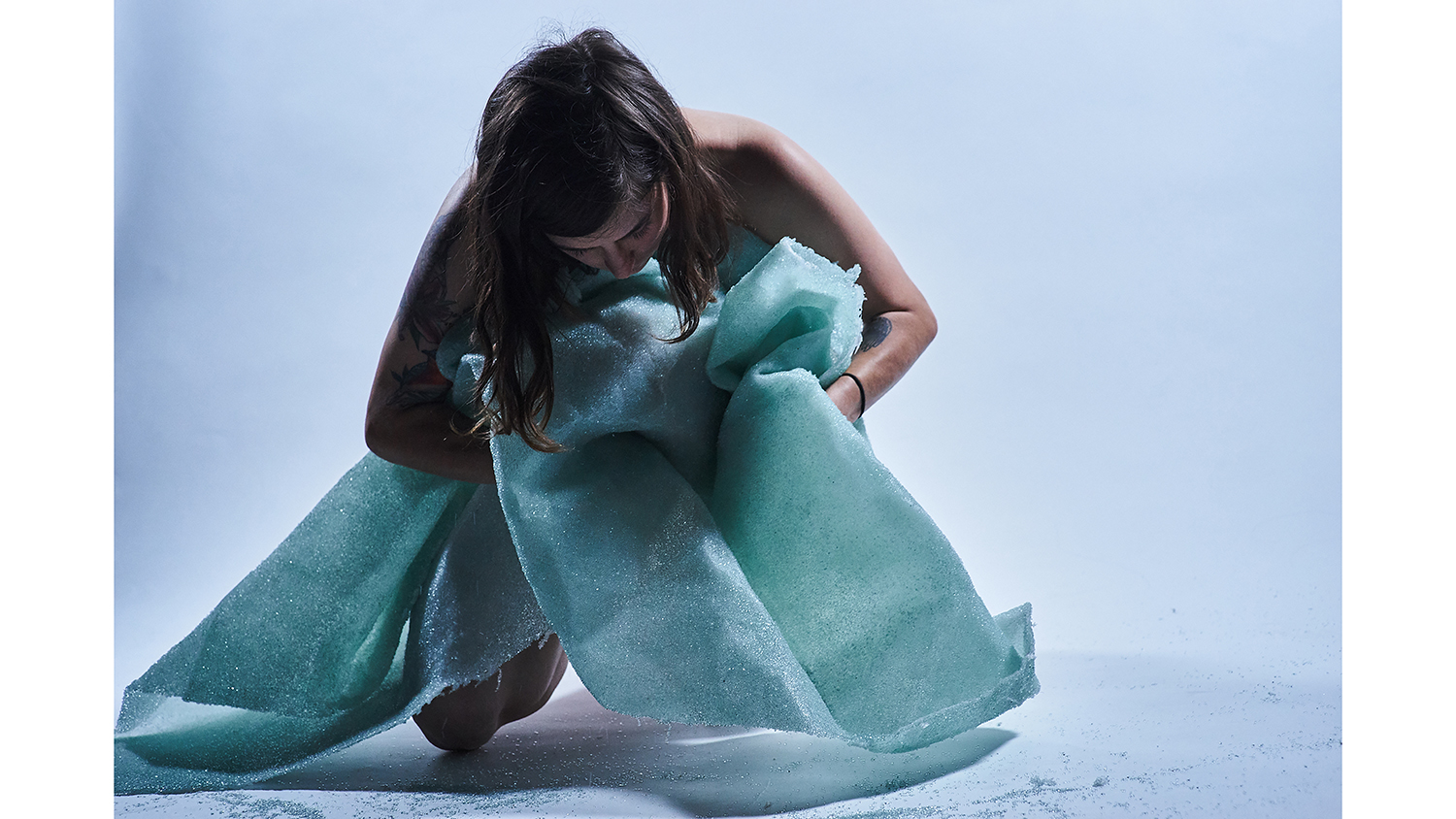 "Lay Me Down to Rest" by Gracia Nash '19 (Glass MFA) is a performance involving the body and a glass blanket. The piece explores the creation of safe and comfortable places, and the often taxing journey that accompanies it. 
The blanket was created through a process of fusing thin sheets of reflective glass beads in a kiln, and applying silicone and more beads to the underside. During the performance, the body becomes a tool to break and crack the solid sheet of glass into a flexible blanket; by embracing, kneading and compressing, the blanket transforms from an unusable, solid sheet to a usable blanket that can envelope and comfort the body that created it. 
Nash, from Fredonia, N.Y., said she chose RIT because of its glass facilities, which include hot shop, flameworking and kiln-working spaces, and the program's close community. 
"RIT has helped me make connections to travel and work with glass internationally," Nash said. "Last summer we traveled as a department to Murano, Italy, for the Glass Art Society Conference. Myself and my peers also had the opportunity to be artists-in-residence at Aichi University of Education in Japan, through now-retired faculty Michael Rogers. Glass is so much about both international and national community and connections, so traveling and having these experiences has been not only important to my work, but my sustainability as an artist." 
---