Project Spirit
Project SpiRIT is a Student Government initiative to increase school spirit, increase attendance at campus events, and foster a stronger sense of community and Tiger Pride at RIT.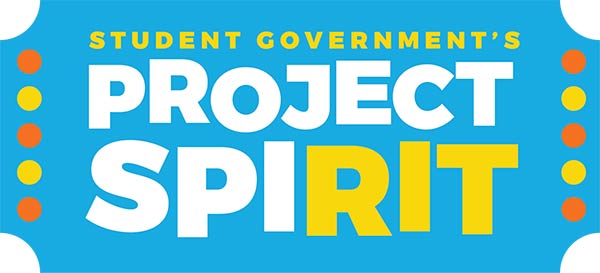 Students have the opportunity to earn "SpiRIT points" throughout the semester to qualify for prizes. It's easy:
Earn 10 SpiRIT points by attending SpiRIT events and getting your ID scanned (see calendar below)
Earn 5 SpiRIT points for wearing RIT gear on Fridays and getting your ID scanned (see details below)
Accumulate points to earn prizes!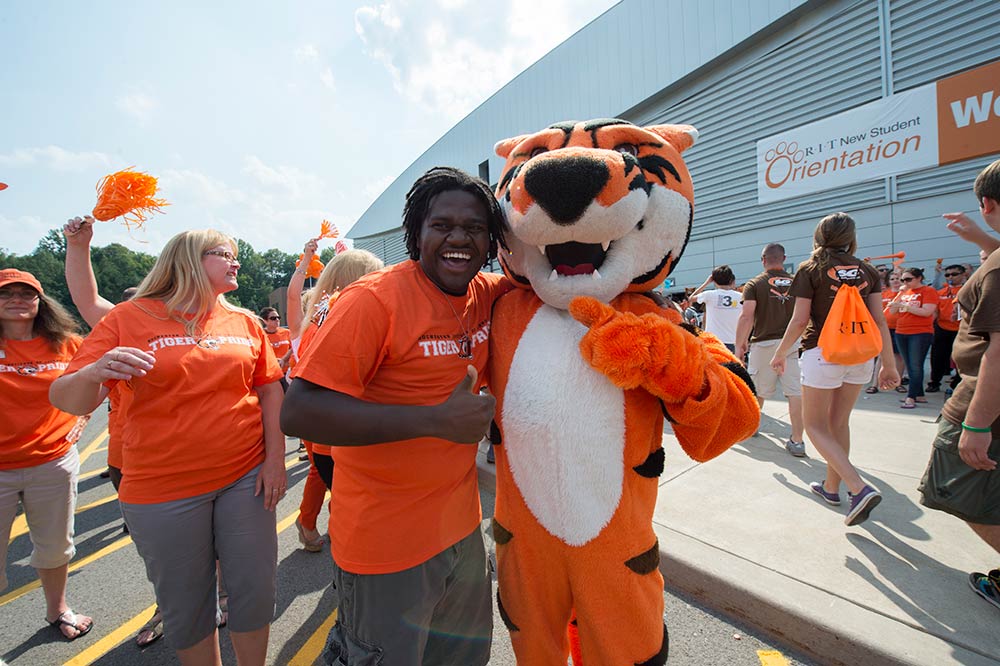 Grand Prizes
Awarded to the four RIT students that accumulate the most SpiRIT points throughout the semester.
Wear Your RIT Apparel on Fridays to the SG Office!
Come into the SG office located in the Campus Center wearing RIT apparel on Fridays between 9a.m. and 1p.m. to get your ID scanned to earn 5 SpiRIT points!
Would you like your event to be part of Project SpiRIT?
In order for an event to qualify as a SpiRIT event, the following conditions must be met:
Event is on campus. If event is off-campus, transportation must be readily available for all students, either provided by the hosting organization or by RIT public transportation.
Event is free and open to all RIT students.
Events must be submitted at least two weeks prior to the event date for consideration.
Alcohol may not be served at the event, or if alcohol is served it is not to be advertised as part of the event.
Events must be registered and approved on EMS and Campus Groups.
Advertisements for the event must include whether or not interpreting services will be provided. If interpreting services are not provided by the organization, the link to request these services must be a part of the advertisement.
All CCL policies and procedures must be met.
If event is approved as a SpiRIT event, advertisements must include the Project SpiRIT logo.
Limited to one event per organization per semester, at the discretion of Student Government's Director of Programming.