Seneca Park Zoo Collaboration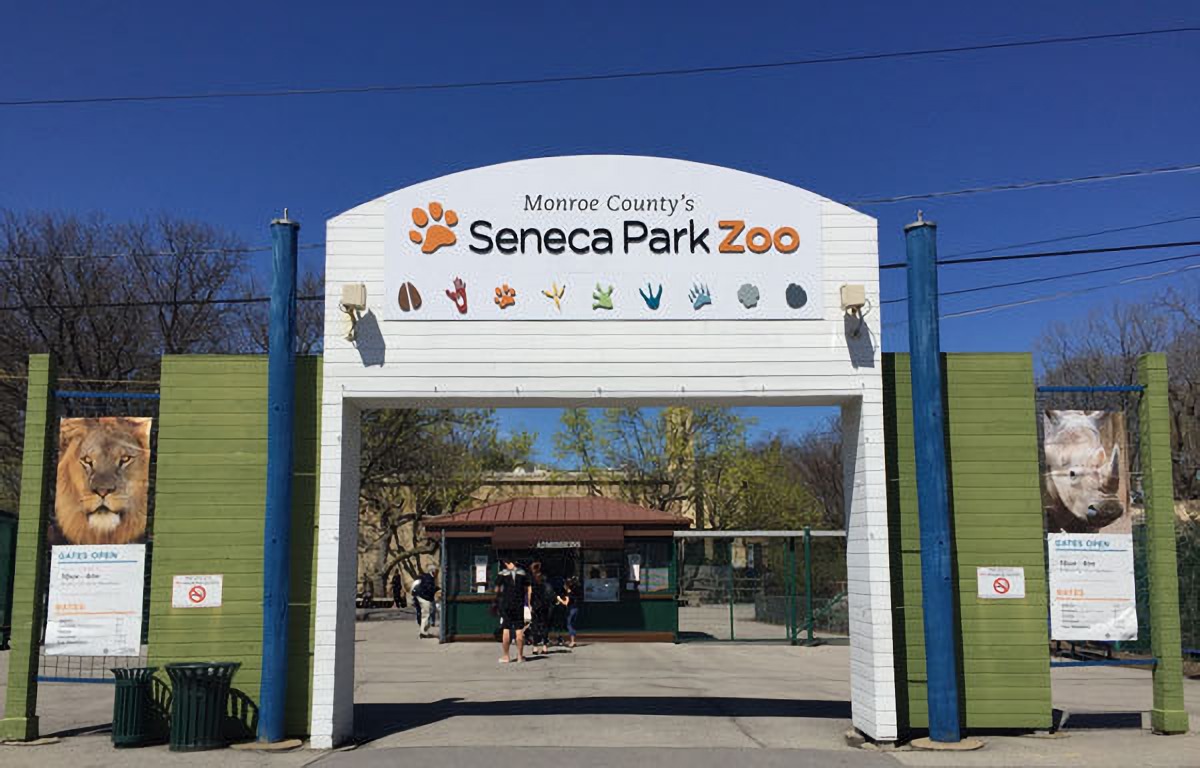 In the fall 2017 semester, Professor Deborah Beardslee directed a design initiative with her Branding and Identity Design graduate students that resulted in new visual communication and branding-related proposals for the Seneca Park Zoo in Rochester, N.Y. As part of the project process, Beardslee and her students participated in site visits at the zoo to gather direct information and photograph existing contexts. They also collaborated with the zoo's marketing director Sarah Hanson when she joined them multiple times in the RIT lab/studio for in-progress discussion, feedback, and final presentations.
This interdisciplinary working group of students from RIT's visual communication design and industrial design MFA programs each researched, analyzed, and developed 10 different hypothetical application opportunities for the zoo to consider as they continue extending their new visual identity guidelines across the zoo campus. Some proposals involved revising existing solutions already in place while others explored completely new solutions and contexts. Design thinking for this initiative considered 2D, 3D, small- and large-scale possibilities, and encompassed a range of purposes and user interactions, as well as materiality and implementation considerations.
With several feedback loops involving Beardslee and Hanson at various stages of the project, the students explored and refined their initial concepts to final "What If?" proposals. Each of their 10 different applications was required to smoothly coexist within the zoo's overall unified, but flexible, visual identity system. Students' solutions addressed the main zoo entrance, the Zoomobiles, animal exhibits and specific related goals, tickets and admission booths, and numerous other relevant possibilities for the zoo. Students' names and highlights of their design work are included here.