Current Exhibition
Nicholas Galanin: I Think it Goes Like This
October 06, 2023–February 18, 2024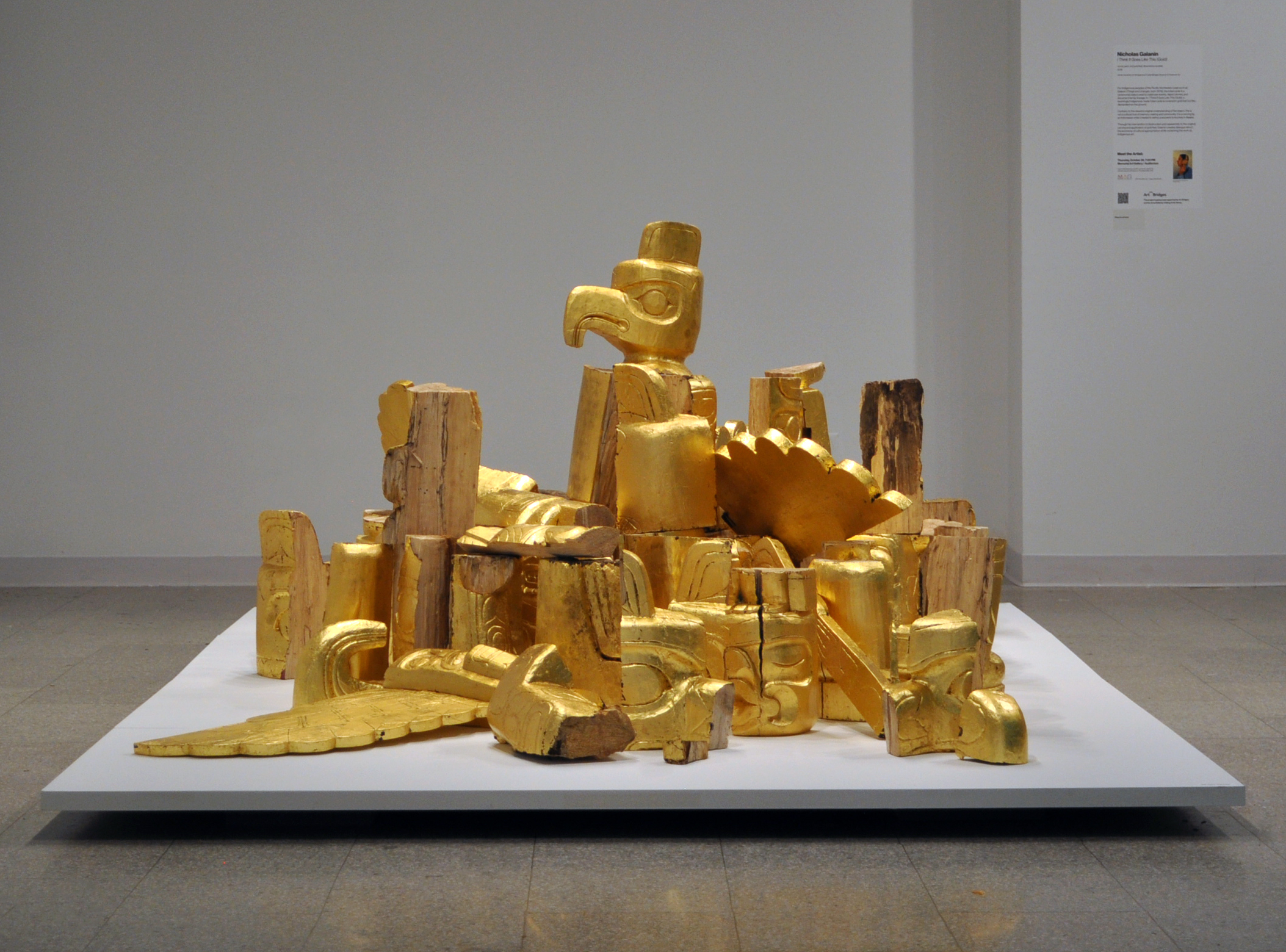 Meet the Artist: Nicholas Galanin
Thursday, October 26, 7:00 PM
500 University Ave, Rochester, NY 14607
Talk is free for MAG members and RIT community with RIT ID.
Museum admission required for general public. (Half-price on Thursdays after 5 PM!)

Installation is on view at RIT City Art Space 
October 6, 2023 - February 18, 2024
Admission to RIT City Art Space is always free.
Thursday-Sunday 1-5 PM, Fridays 1-9 PM
For Indigenous peoples of the Pacific Northwest coast such as Galanin (Lingít and Unangax̂), the totem pole is a ceremonial object used to celebrate events, depict stories, and document family lineage. In I Think It Goes Like This (Gold), a seemingly Indigenous-made totem pole is covered in gold leaf but lies dismantled on the ground. Contrary to the viewers original understanding of the object, this is not a cultural tool of memory making and community. It is a carving by an Indonesian artist created to sell as a souvenir to tourists in Alaska. Through his intervention of destruction and reassembly to the original carving and application of gold leaf, Galanin creates dialogue about the economy of cultural appropriation while reclaiming the work as Indigenous art.
photo courtesy Slikati.com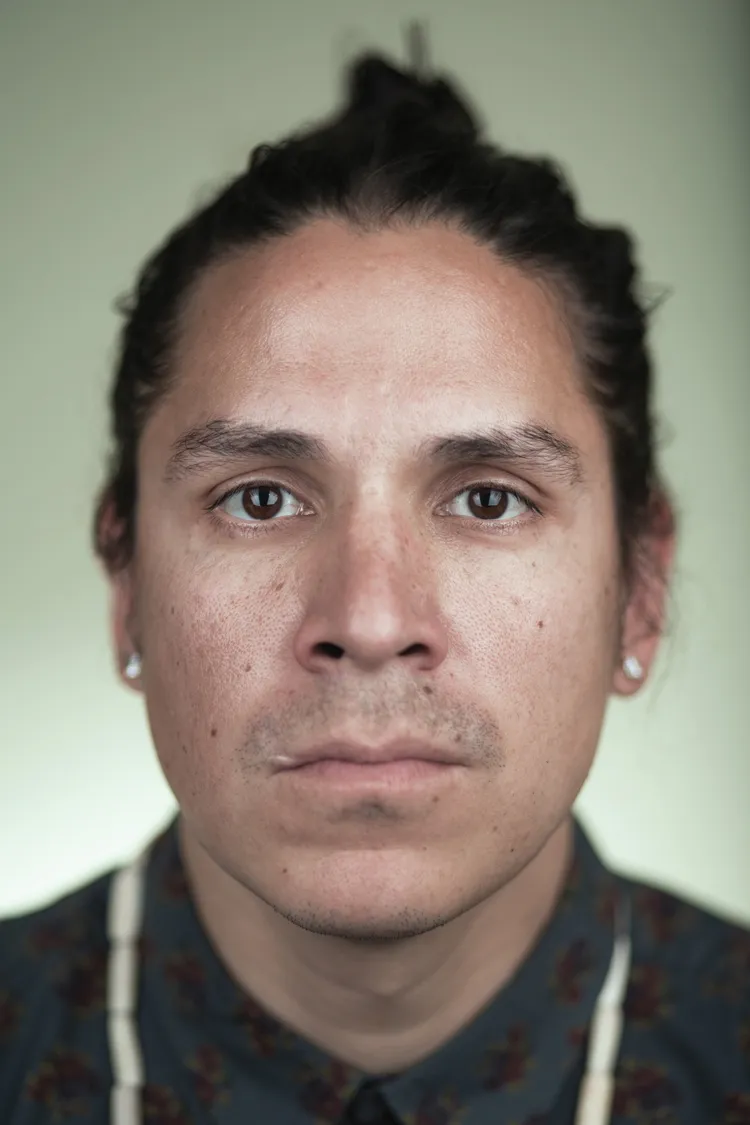 Born in Sitka, Alaska, Nicholas Galanin is a Lingít and Unangax̂ multi-disciplinary artist and musician whose visual work confronts disconnections between native and non-native communities. His work has been shown internationally, including the 2019 Whitney Biennial, Site Santa Fe, the National Gallery of Art in Washington, D.C., Art Basel Miami, and many more, along with recent outdoor installations at Desert X and Brooklyn Bridge Park. His work resides in the collections of the Museum of Modern Art, the Whitney Museum of American Art, Los Angeles County Museum of Art, the Art Institute of Chicago, and more.
I Think It Goes Like This (Gold) is on view at RIT City Art Space October 6, 2023 - February 18, 2024. The work is jointly owned by Art Bridges and Crystal Bridges Museum of American Art. Generous support for this project is provided by Art Bridges, in partnership with Memorial Art Gallery, the RIT College of Art and Design and the RIT Museum Studies Program.
See more of Galanin's work here: https://www.peterblumgallery.com/artists/nicholas-galanin

Gallery