About RIT
Founded in 1829, Rochester Institute of Technology is a diverse and collaborative community of engaged, socially conscious, and intellectually curious minds. Through creativity and innovation, and an intentional blending of technology, the arts and design, we provide exceptional individuals with a wide range of academic opportunities, including a leading research program and an internationally recognized education for deaf and hard-of-hearing students. Beyond our main campus in Rochester, New York, RIT has international campuses in China, Croatia, Dubai, and Kosovo. And with over 20,000 students and more than 145,000 graduates from 50 states and over 100 nations, RIT is driving progress in industries and communities around the world.  At RIT, we are always on to something amazing.
Message from the President
RIT is one of the top universities in the nation working at the intersection of technology, the arts and design. We are a university that is shaping the future and improving the world through creativity and innovation … We put a high value on bringing goodness to the world.
By the Numbers
Student Body
Undergraduate
17,528
Graduate
3,042
Male
13,087
Female
7,483
Fall 2023 Total
20,570
Students from 50 states and more than 100 countries attend RIT. More than 4,700 students from diverse racial and ethnic backgrounds are enrolled on the main campus along with nearly 2,000 international students. An additional 3,600 students are enrolled at RIT's international locations. RIT is an internationally recognized leader in preparing deaf and hard-of-hearing students for successful careers in professional and technical fields. The university provides unparalleled access and support services for more than 900 deaf and hard-of-hearing students who live, study, and work with hearing students on the RIT campus.
Faculty and Staff
Full-time Faculty
1,099
Part-time Faculty
18
Adjunct Faculty
420
Staff
2,502
Fall 2022 Total
4,039
Excelling in research and excelling in teaching, our faculty are passionate about their disciplines and their role in both the lab and the classroom. They are innovative and resourceful. They engage students in the process of discovery and the contribution of new knowledge to their fields. Enthusiasm and commitment to teaching are undeniable characteristics of RIT's faculty. From graphic artists and engineers to scientists and management specialists, they will spark your curiosity, challenge you to grow, and inspire you to achieve your dreams.
Degrees Awarded
Doctorate
45
Master's
1,288
Advanced Certificates
89
Bachelor's
2,932
Associate, Diploma, Certificate
46
Academic Year 2021-2022 Total
4,440
RIT offers the following degrees: doctoral (Ph.D.) programs in astrophysical sciences and technology, biomedical and chemical engineering, color science, computing and information sciences, electrical and computer engineering, engineering, imaging science, mathematical modeling, mechanical and industrial engineering, microsystems engineering, and sustainability; master's degree programs: Master of Architecture (M.Arch.), Master of Business Administration (MBA), Master of Engineering (ME), Master of Fine Arts (MFA), Master of Science (MS), and Master of Science for Teachers (MST); bachelor's degree programs: Bachelor of Fine Arts (BFA) and Bachelor of Science (BS); and associate degree programs: AS, AOS, AAS.
Key Facts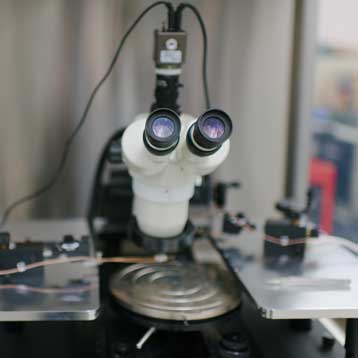 105th
Top National Research University
41st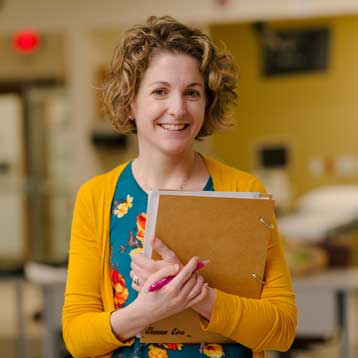 15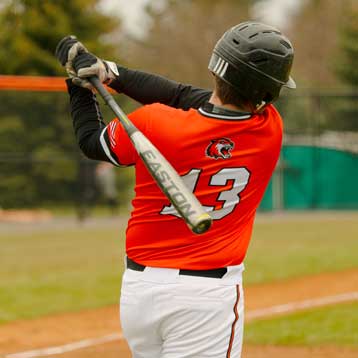 24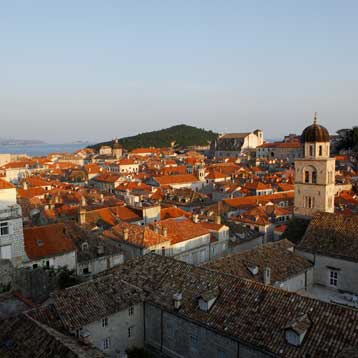 Global Campuses
located in China, Croatia, Dubai, and Kosovo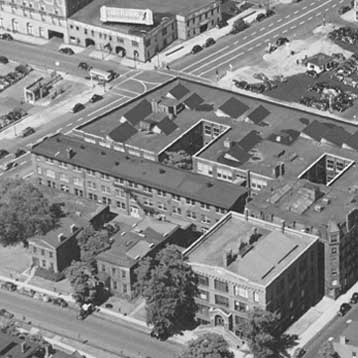 Cooperative Education
The fourth-oldest and one of the largest programs in the world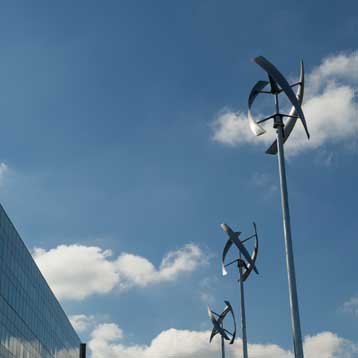 Sustainability
One of the world's "greenest" universities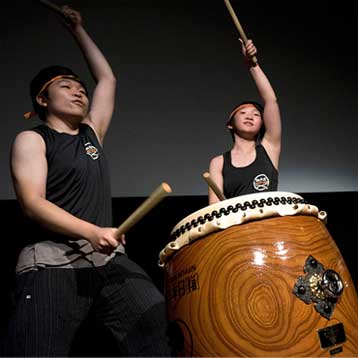 300+
clubs and student organizations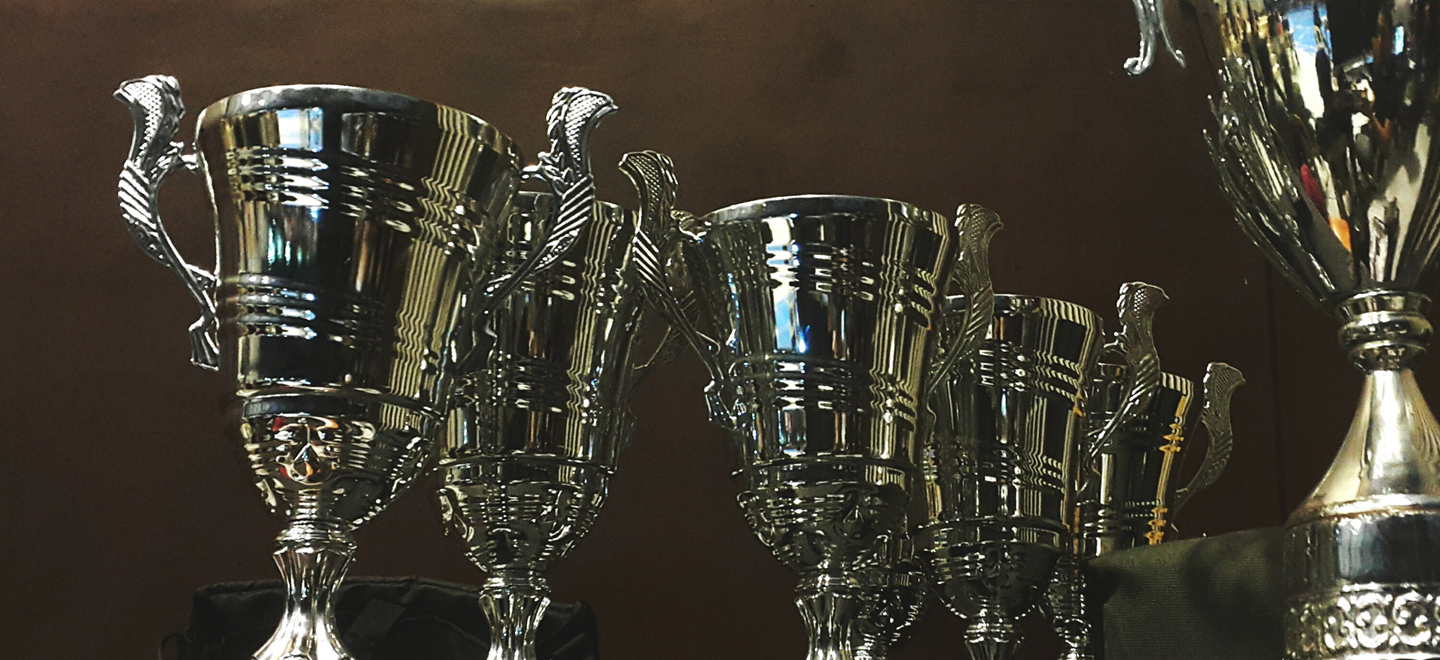 Our reputation as one of the world's top universities has been acknowledged by many leading college guides, industry, and internationally respected publications. As you search for the right university, consider what others have to say about RIT.
Diversity and Inclusion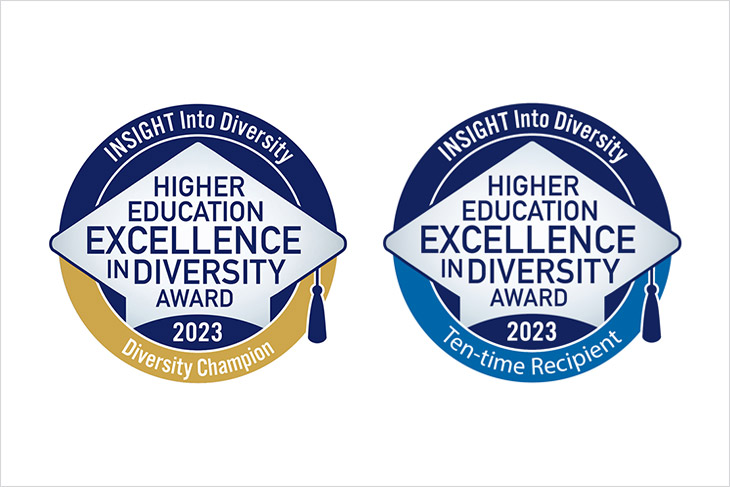 RIT is a kaleidoscope of curious minds — each embraced for our uniqueness and all working toward countless different goals. Diversity is essential to organizational growth and synergy. At RIT, you'll live and study with nearly 2,500 international students from over 100 countries. In addition, more than 2,300 underrepresented students of color have elected to study at RIT, embodying our commitment to diversity. Adding a social and educational dynamic not found at any other university are more than 900 deaf and hard-of-hearing students supported by RIT's National Technical Institute for the Deaf. RIT has long recognized the importance of diversity to organizational growth and synergy. INSIGHT Into Diversity magazine has recognized RIT as a 2023 Higher Education Excellence in Diversity (HEED) Award recipient and a 2023 Diversity Champion. This marks the 10th year in a row RIT has been named a HEED Award recipient and ninth consecutive year as a Diversity Champion.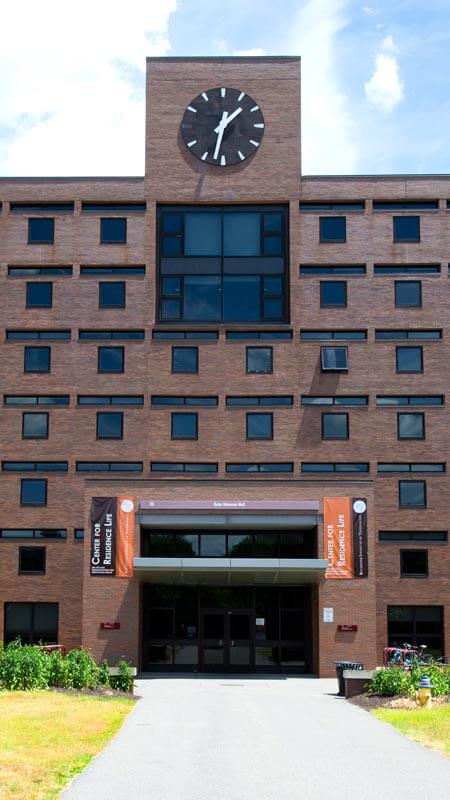 Residence Halls
1,748 rooms for 3,533 students
Apartments
783 units for 2,283 students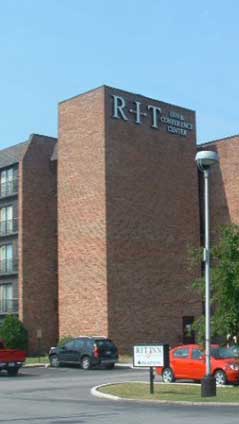 RIT Inn and Conference Center
143 rooms for 245 students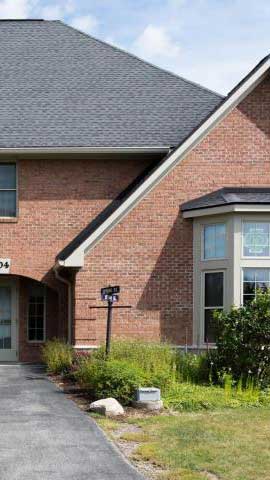 Greek Housing
Six buildings for 108 students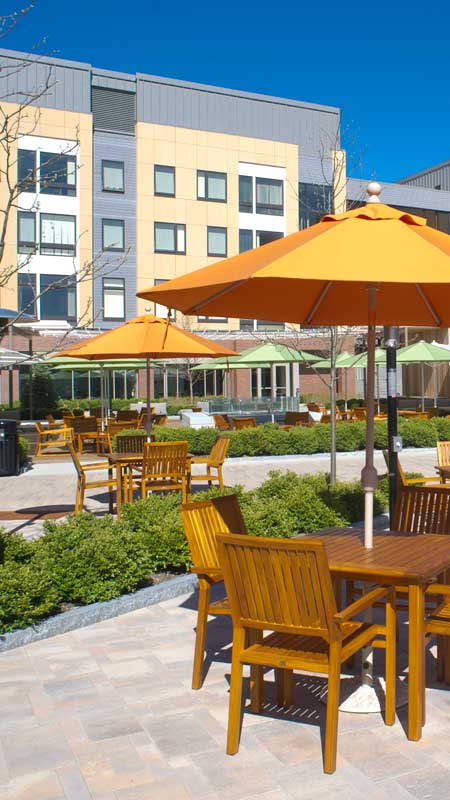 Global Village
133 suites for 557 students
Our Values
RIT does not discriminate. RIT promotes and values diversity within its workforce and provides equal opportunity to all qualified individuals regardless of race, color, creed, age, marital status, sex, gender, religion, sexual orientation, gender identity, gender expression, national origin, veteran status, or disability.
The Advisory Committee on Campus Safety will provide, upon request, all campus crime statistics as reported to the United States Department of Education. RIT crime statistics can be found at the U.S. Department of Education website and by contacting RIT's Public Safety Department at 585-475-6620 (v/tty).
Consumer Information/Student Right to Know
The Higher Education Opportunity Act of 2008 contains numerous federal reporting and disclosure requirements for information from various administrative areas of higher education institutions. Learn more about Consumer Information
RIT is a registered trademark of Rochester Institute of Technology.