Art, Design, and Architecture Degrees
Expression is everything.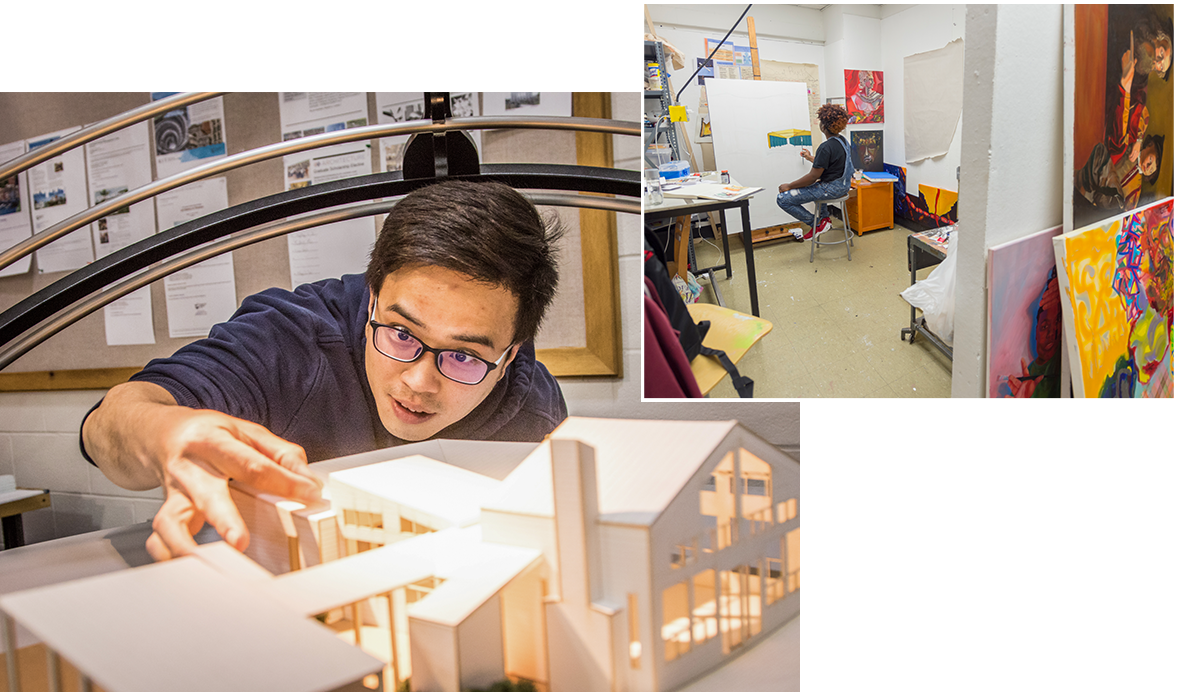 When you create, you're showing the world how you see things. Students like you choose RIT because they recognize that the influence and use of technology can be the key to unlocking new forms of expression.
You're not satisfied with the status quo. You're confident in your talent and recognize RIT as a place that will take your abilities to new heights. This is a campus where boundaries and limitations are acknowledged and then promptly dismissed. We're not interested in the ordinary; we're striving for the extraordinary. Welcome to the intersection of technology, the arts, and design.
Nationally Recognized
#8
Industrial Design Graduate Program (MFA)
#10
Design and Applied Arts Programs
College Factual, USA Today College Guide
#12
Multimedia/Visual Communications Graduate Studies (MFA)
#33
Graduate-level Studies in Fine Arts (MFA)
Typical Job Titles
Digital Art Designer
Forensic Artist
Graphic Designer
UI/UX Designer
Media Producer
Multimedia Artist
Information Graphics Illustrator
Architect
Art Buyer
Art Director
Creative Director
Museum Curator
Some Companies That Hire Our Graduates