Research Awards and Recognition

Research Awards and Recognition
RIT became recognized as a doctoral university by the Carnegie Classification of Institutions of Higher Education in 2016 because of its growing research activity.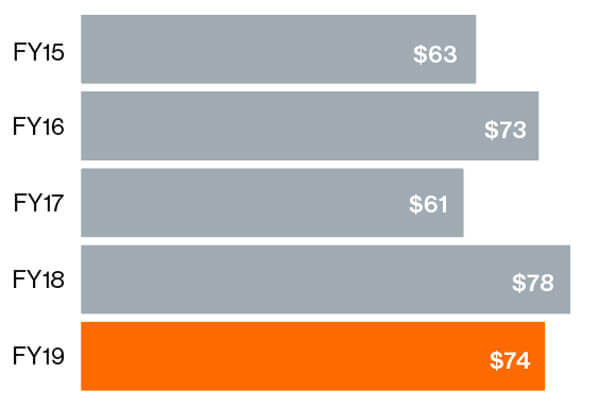 Sponsored research awards
In millions of dollars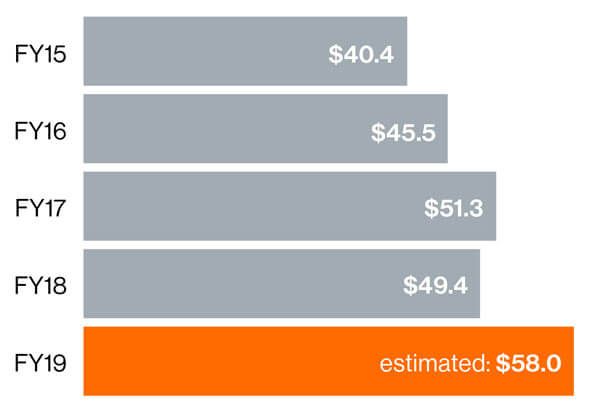 Research Expenditures
In millions of dollars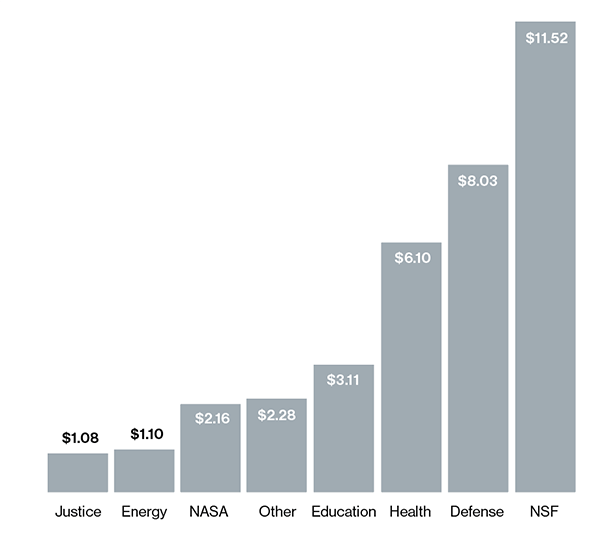 FY19 federal awards by agency
In millions of dollars
Major Grants
April 22, 2020

NSF funds RIT researchers to develop code for astrophysics and gravitational wave calculations

The National Science Foundation recently awarded researchers at RIT, the University of Illinois at Urbana-Champaign, Louisiana State University, Georgia Tech and West Virginia University grants totaling more than $2.3 million to support further development of the Einstein Toolkit, a community-developed code for simulating the collisions of black holes and neutron stars, as well as supernovas and cosmology.

April 14, 2020

Mehdi Mirakhorli earns NSF CAREER award to study software architecture design

Mehdi Mirakhorli, an assistant professor of software engineering, has earned a prestigious National Science Foundation award to develop new technologies that can make software architecture design more intuitive, particularity for novice programmers and new learners.

April 13, 2020

Assistant Professor Michael Murdoch earns NSF CAREER award

Michael Murdoch, an assistant professor of color science, received a prestigious National Science Foundation award to research how the human visual system perceives a mix of augmented reality and real-world content.
Seed Funding
RIT awards researchers seed funding of $5,000 for proposals written during the fall semester and later refined over the course of a two-day Grant Writers' Boot Camp.
NIH Boot Camp Seed Funding
RIT also offers an advanced boot camp focused on the National Institutes of Health. Participants in the NIH Boot Camp submitted proposals for seed funding to help develop competitive proposals or revise proposals to specific NIH programs in the coming year. 2019 awardees will receive up to $10,000 and include: