Research Awards and Recognition

Research Awards and Recognition
RIT became recognized as a doctoral university by the Carnegie Classification of Institutions of Higher Education in 2016 because of its growing research activity.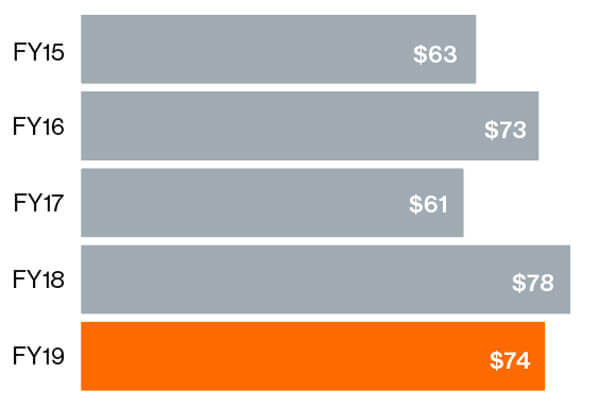 Sponsored research awards
In millions of dollars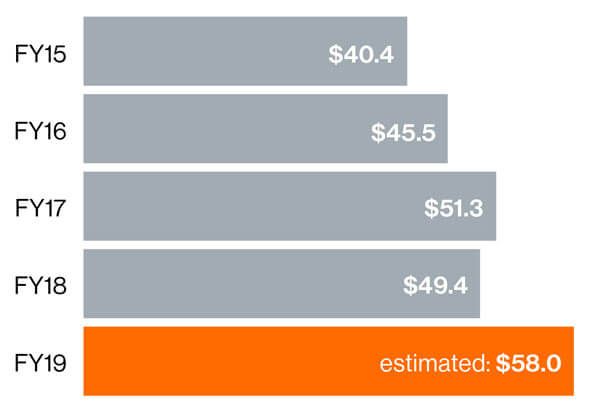 Research Expenditures
In millions of dollars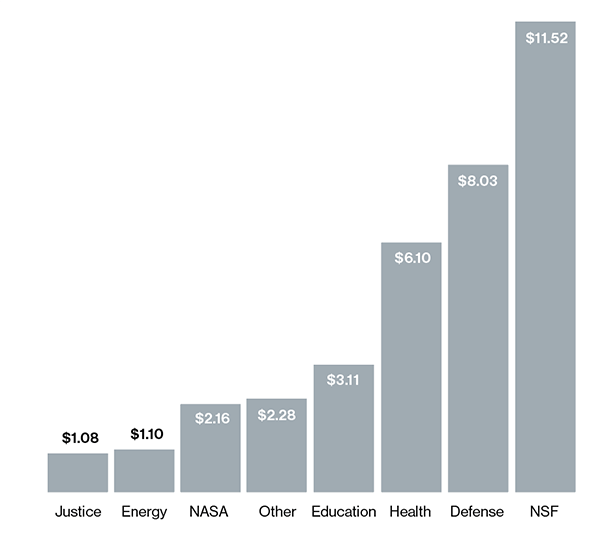 FY19 federal awards by agency
In millions of dollars
Major Grants
August 28, 2020

RIT's Image Permanence Institute receives $429,409 federal grant from IMLS

The Image Permanence Institute at RIT has received a grant award from the Institute of Museum and Library Services for an unprecedented research project designed to identify the most cost-efficient and environmentally responsible methods of preparing paper-based collection objects for transit and display while maintaining preservation standards.

August 28, 2020

RIT professor joins $20 million NSF project to advance chemical synthesis using AI

As part of a new $20 million National Science Foundation grant, RIT computer science professor Richard Zanibbi is using artificial intelligence to accelerate experimentation in chemistry, including finding more efficient ways to create solar cells.

August 14, 2020

RIT joins University of Rochester in NSF-funded study about the future of creativity

RIT is joining University of Rochester and others in a National Science Foundation-funded project to learn about the different creative skills that tomorrow's workforce needs. The study is centered on the idea that intelligent machines are replacing the routine tasks that people do and creative skills will become even more valuable for future workers.
Seed Funding
RIT awards researchers seed funding of $5,000 for proposals written during the fall semester and later refined over the course of a two-day Grant Writers' Boot Camp.
NIH Boot Camp Seed Funding
RIT also offers an advanced boot camp focused on the National Institutes of Health. Participants in the NIH Boot Camp submitted proposals for seed funding to help develop competitive proposals or revise proposals to specific NIH programs in the coming year. 2019 awardees will receive up to $10,000 and include: