Graduate Admission

Graduate Areas of Study
Ph.D. Programs
Our unique Ph.D. programs are based on a strong foundation in the STEM disciplines and enriched by interdisciplinary education and research in the humanities and the arts.
Online Graduate Programs
Many of our graduate programs are available in an online study format that offer quality academic rigor with the ability to study and work at your convenience.
Applying for Admission
General Admission Requirements
To be eligible to apply for any RIT graduate program you must hold (or be in anticipation of) a baccalaureate degree (or equivalent) from an accredited university or college. Application for all graduate programs requires submission of an online application and the following supporting documents: $65 application fee, personal statement, resume, and undergraduate transcripts. Most programs require letters of recommendation. Additional requirements vary by program and may include a writing sample, portfolio or an entrance exam (GRE or GMAT).
Deadlines and Requirements Table (including English test and graduate entrance exams)
To find degree specific admissions requirements:
Find your program in the Graduate Program Directory
Scroll to the bottom section titled "admissions requirements"
Apply
Instructions
Applying to RIT is quick and easy. Our online application will typically take you 15-20 minutes to complete, and you can get started and submit your online application with or without the required application fee and supporting documents.
Manage Application
Create an RIT Admissions account to submit your application, monitor your application progress, track the status of your application credentials, receive your admissions decision, and more.
Costs and Financial Aid
An RIT graduate degree is an investment that will provide lifelong returns. RIT has a long history of providing high-quality academic degrees that offer applied research and real-world experiences to prepare you for career success. RIT offers generous financial aid to qualified graduate students in the form of merit-based scholarships and assistantships. 
Understand Your Graduate Education Costs
---
View Cost of Attendance to get an idea of the total graduate cost of attendance before any scholarships or assistantships. To better understand tuition for your specific degree, you can estimate your tuition costs.
Ways to Fund Your Graduate Education
---
Assistantships, loans, scholarships, co-op wages, and multiple other sources can help fund your graduate investment.
International Students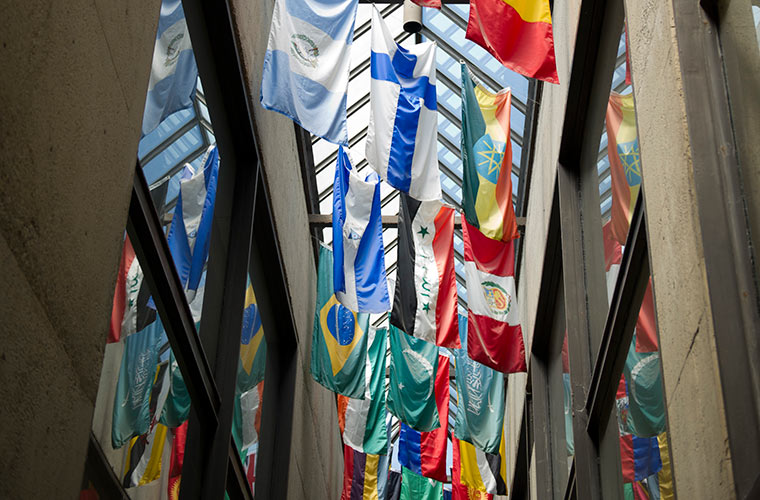 RIT attracts students from every state and more than 100 countries
RIT hosts more than 2,600 international students on the main Rochester, New York campus. The variety of backgrounds and perspectives represented in the RIT community enriches the living and learning experience for all. As students interact on team-based projects, in campus housing and in day-to-day activities, they become enriched and better prepared for the opportunities and challenges of global interdependence.
International Student Information
Plan Your Visit
Available both in-person or online, we can provide a personalized experience for your visit where you can meet with admissions counselors, speak with a financial aid or benefits advisor, meet with an academic department, and take a campus tour. We are happy to arrange an agenda for your visit that suits your needs!
Student Experiences
Biodegradable Packaging

Carlos Diaz Acosta

Associate Professor

Diaz Acosta's research in sustainable packaging led his class to a biodegradable solution. Developing corn-based packaging is not only being used to counteract the amount of food waste going into landfills, but also making the world a more sustainable place.

Architecture Is Awesome

Blair Benson

Architecture M.Arch.

When Blair changed careers she realized that it is never too late to pursue your passion. Now she embraces the collaborative nature of the design process, combining functionality, aesthetic appeal, and responsible practices in her architectural work.

Innate Happiness

Amanda DeVito EMBA '19

Vice President of Client Engagement, Butler/Till Media

Happiness of employees and driving business outcomes are DeVito's main focus at Butler Till Media and Communications. Knowing all the work and energy she puts into driving a client's business is satisfaction in itself.

Improving Human-computer Interactions

Matt Huenerfauth

Professor

Improving interactions with online platforms for those with disabilities is the ultimate goal behind Huenerfauth's research. By training designers to create and develop more accessible websites and mobile networks, a wider audience can connect to and benefit from these technologies.
Previous
Next
Accepted Students
Congratulations on your acceptance into a graduate program at Rochester Institute of Technology!
Get more information on important next steps, informational events, and ways to connect with us.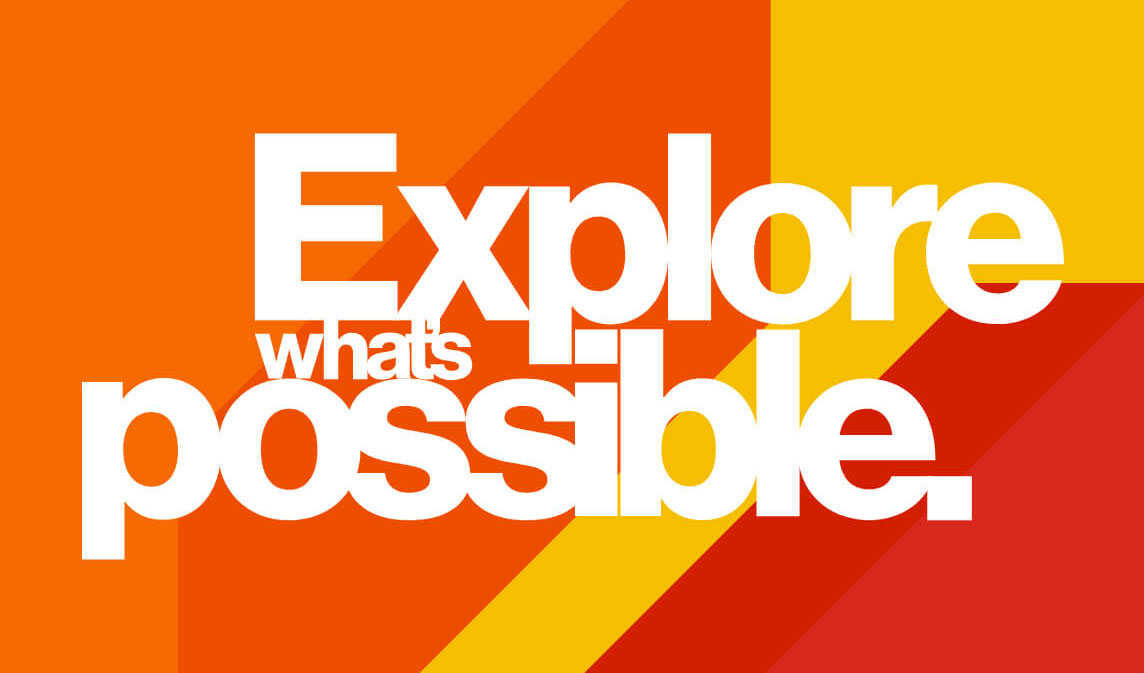 Informational Events
Discover how graduate study at RIT can help further your career objectives and expand your opportunities.
Learn about upcoming events
On-Demand Webinars
Access our full library of on-demand webinars covering the graduate admissions process and degrees.
Browse recordings