Home Page
Expression for Everyone
Performing arts at a university known around the world for its excellence in science and tech? You better believe it. By combining the constantly innovative nature of technology with traditional art and performance, we are breaking new ground in the realm of artistic experience.
The benefits of performing arts can be viewed in many ways—a dynamic discipline, creative outlet, tool for wellness, and spellbinding spectacle. We specialize in exploring unexpected connections between music, theater, dance, and other academic disciplines—like animating a scene that accompanies an orchestral performance, or designing and building moving set pieces for a play.
Our students put what they learn in the classroom, what they feel inside, and what they are passionate about to use in creative and unique ways while having fun working alongside others as enthusiastic as they are.
So whether you're a cellist here to study engineering, or a theater club pro majoring in museum studies, RIT's performing arts have something to offer.
Upcoming Facilities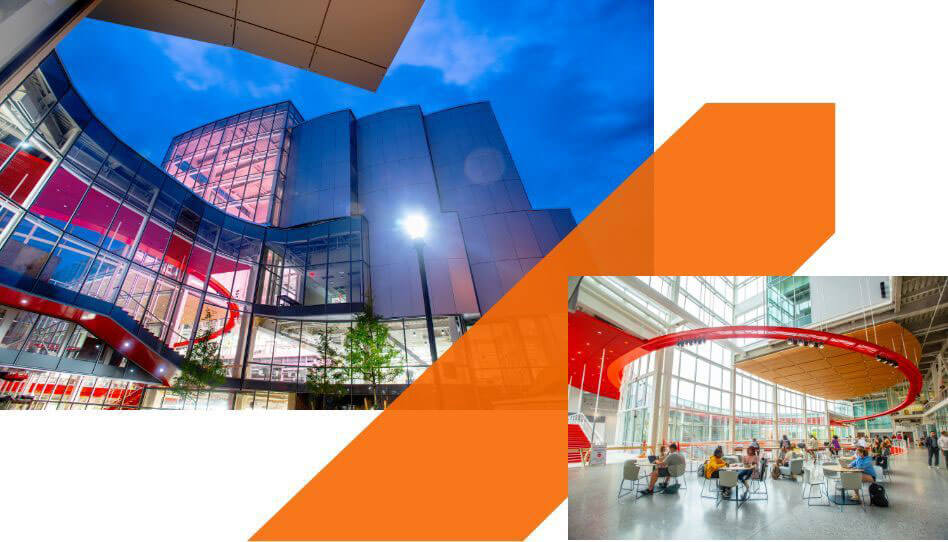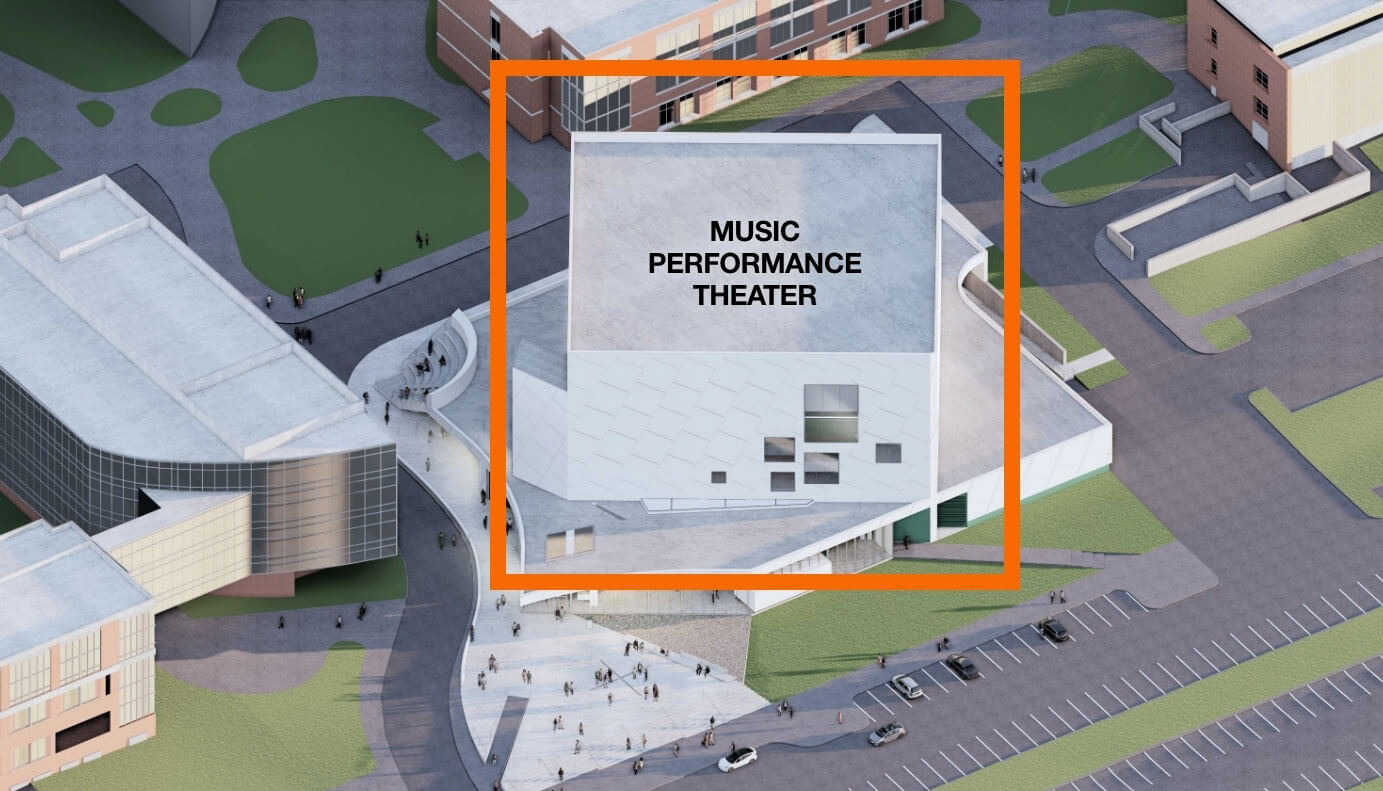 Music Performance Theater
Construction of a two-theater complex has just begun. The smaller theater with approximately 800 seats will house musical theater, including a historic organ. We seek to add a 1,500-seat orchestra hall for larger audiences in a second phase.
Message from the President
RIT is striving to develop the leading performing arts program in the nation for non-majors. We are seeking the most talented and creative students who can continue their passions for music, dance, theater, and the arts. RIT is a place where you can exercise your multiple talents, satisfy your thirst for learning and for doing, and experiment along the way. We're always on to something. And we're having fun along the way.
Dr. David C. Munson Jr.
RIT President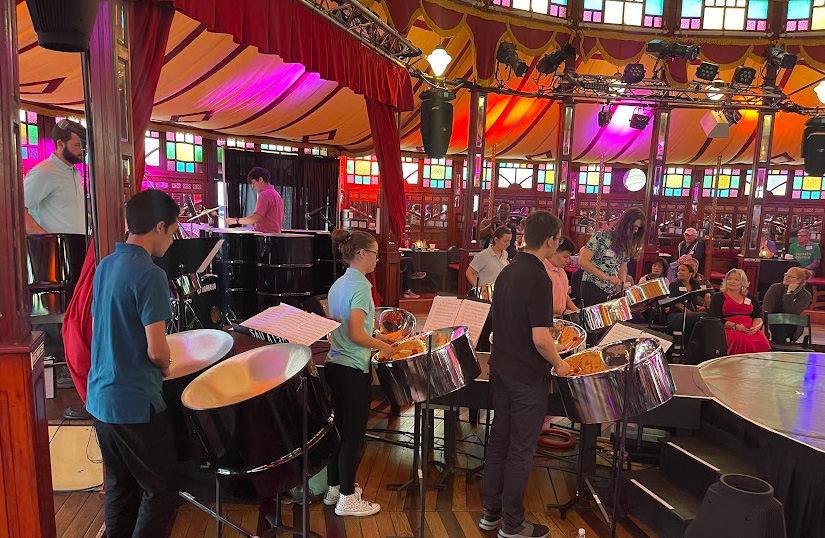 Rochester Fringe Festival, September 12-23