Performing Arts Scholarship
For Prospective Students
You're interested in more than just your major. You have a love and a talent for singing, acting, dancing, or playing music. At RIT, we not only hope you'll continue participating in the performing arts, we absolutely encourage it through the Performing Arts Scholarship.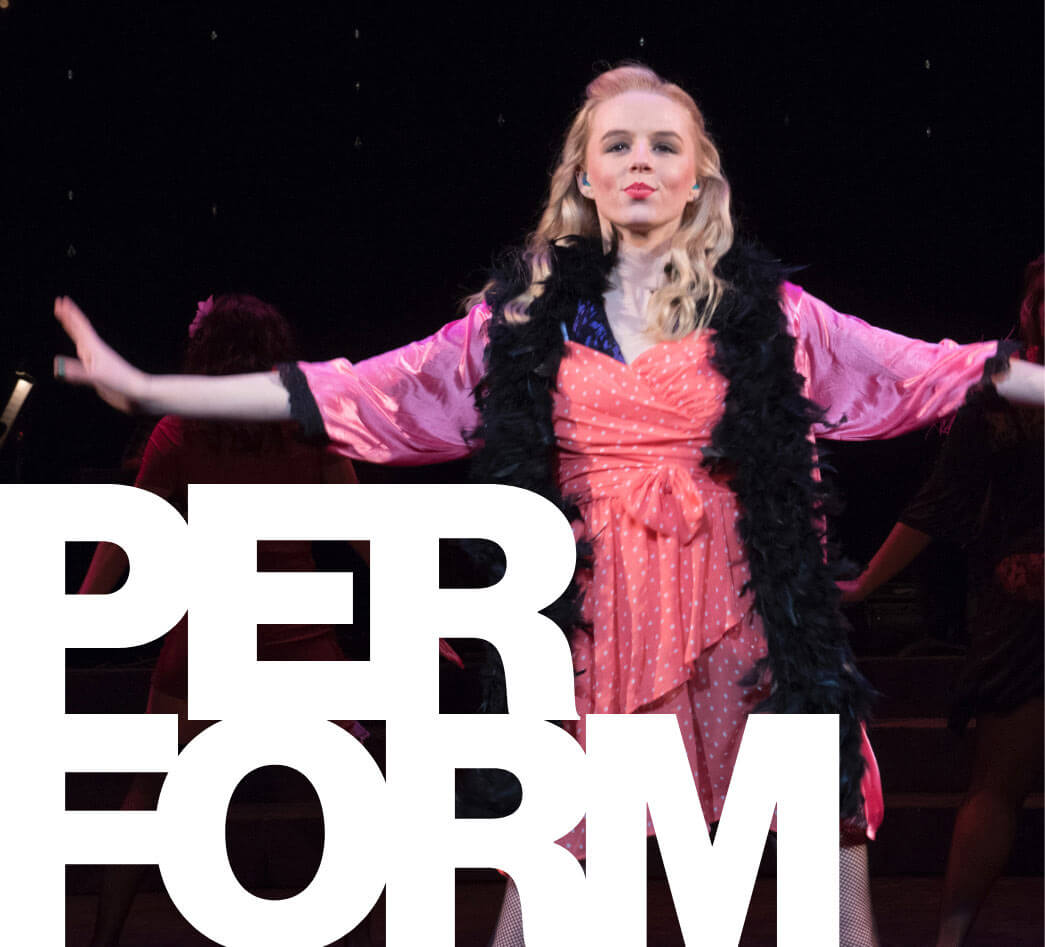 As a performing arts scholar, you'll have the opportunity to connect with other students that share your passion for music, theater or dance. Coaches from your discipline regularly organize social events like pizza parties and movie nights where you can get to know other performing arts scholars and talk about new opportunities, as well as participate in excursions to local concerts and plays. Learn more about:
performing arts at RIT
performing arts in the Rochester community
You'll also find support for your creativity should you be interested in forming a group or ensemble, or writing, directing, or choreographing your own show.
   How to Apply
First-year and transfer applicants to RIT are eligible to apply for the Performing Arts Scholarship, regardless of intended major. This scholarship may be received in combination with other awards and grants and is renewable each year you are involved in performing arts at RIT.

The application consists of a series of questions regarding your performing arts experiences and goals, and a place to provide performance examples via YouTube or Vimeo.

Use the link below to begin. An authenticated login is required. Use your RIT application account login credentials.

Apply now for the Performing Arts Scholarship