Careers at RIT
Improve the world through creativity and innovation.
Leverage the power of technology, the arts, and design for the greater good.
Collaborate where the exceptional happens every day.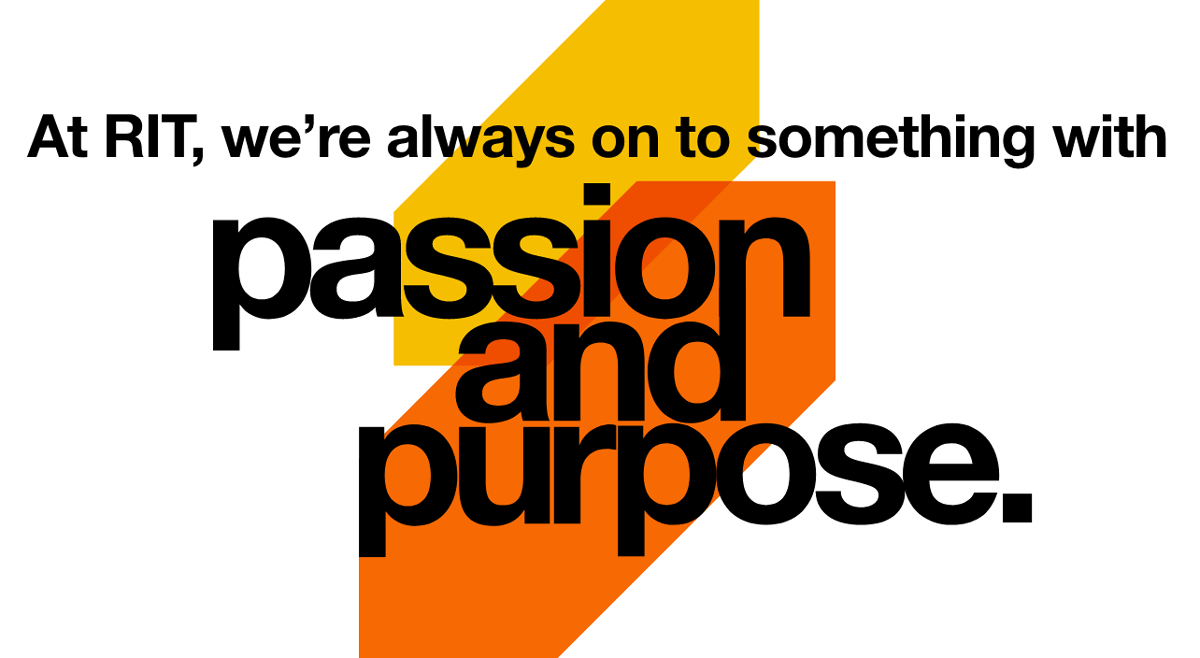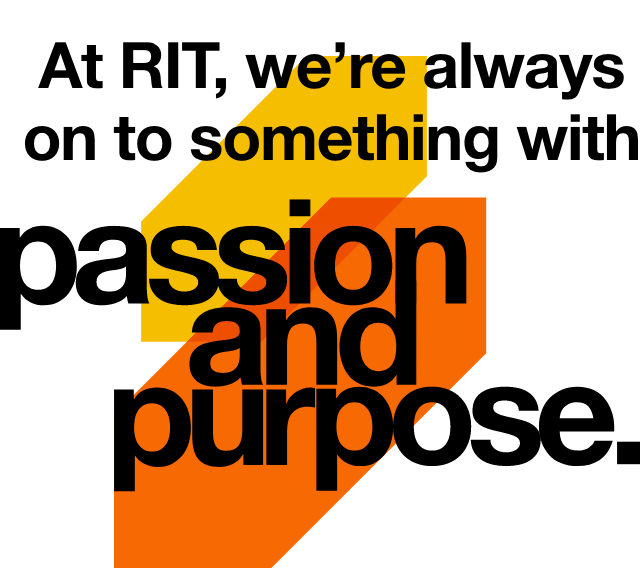 Message from the President
RIT is one of the top universities in the nation working at the intersection of technology, the arts and design. We are a university that is shaping the future and improving the world through creativity and innovation … We put a high value on bringing goodness to the world.
RIT recognizes the need for dual career assistance within the university as a means of continuing to build an inclusive campus environment and to support the university's goals to attract and retain the highest quality candidates for full time tenure-track faculty positions.
Future Faculty Career Exploration
The Future Faculty Career Exploration Program brings brilliant scholars who are nearing the end of their doctoral or MFA studies, as well as post-docs and junior faculty, to experience RIT as a prospective faculty member. You'll have the chance to discover RIT's unique teaching and research philosophy from our world-renowned faculty.
Student Employment at RIT
Learn different ways to contribute your time. In keeping with RIT's tradition of experiential education, student employment is seen as another aspect of the student's educational experience. The skills and attitudes developed through working are vital components of the student's maturation.
Equal Opportunity
RIT does not discriminate. RIT promotes and values diversity, pluralism and inclusion in the work place. RIT provides equal opportunity to all qualified individuals and does not discriminate on the basis of race, color, creed, age, marital status, sex, gender, religion, sexual orientations, gender identity, gender expression, national origin, veteran status or disability in its hiring, admissions, educational programs and activities. For more information or inquiries, please visit RIT/TitleIX or the U.S. Department of Education at www.ED.Gov/OCR.
If you'd like more information about your EEO rights as an applicant under the law, please go to the following: EEOC Poster and EEOC Poster Supplement and Pay Transparency Non-Discrimination Provision.
RIT provides reasonable accommodation to applicants with disabilities, veterans or wounded warriors where appropriate. If you need reasonable accommodation for any part of the application and hiring process, please contact the Human Resources office at 585-475-2424 or email your request to careers@rit.edu. Determinations on requests for reasonable accommodation will be made on a case-by-case basis.
Digital versions of federal and state workplace postings regarding employee rights can be found on this Human Resources page.