Diversity and Inclusion at RIT
Collaboratively, the Division enhances access and success for historically underrepresented students, faculty and staff, along with supporting education and scholarship, in addition to ensuring a welcoming, inclusive, vibrant and accessible environment for everyone.
Diversity at RIT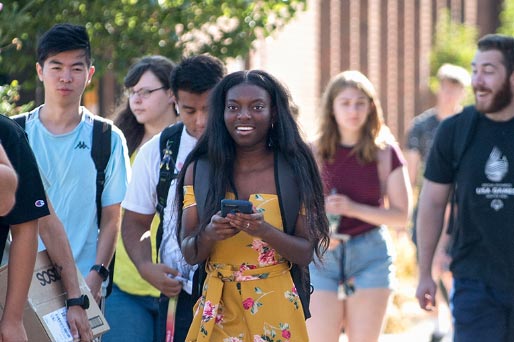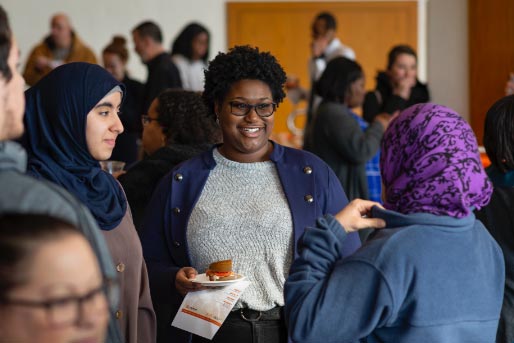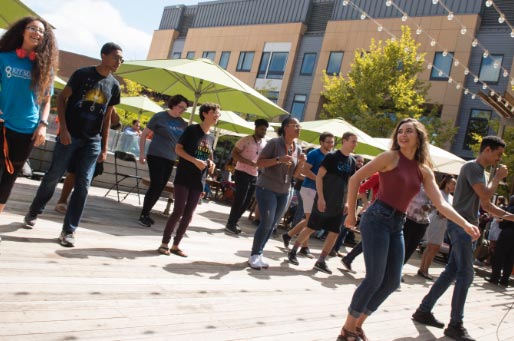 RIT is the third largest producer of undergraduate STEM graduates among private universities in the U.S. Included in our student body of nearly 19,000 students are more than 1,200 deaf and hard-of-hearing students enrolled in RIT's National Technical Institute for the Deaf (NTID).  Nearly 4,300 students of color—2,000 of whom identify as African American, Latinx and/or Native American (AALANA)—have chosen to study at RIT. Over 2,600 international students from 102 countries complement the campus climate with an entirely different dimension of global and cultural diversity. Further enriching the RIT landscape are myriad students who differ by gender identity, sexual identity, religious affiliation, first-generation status, socioeconomic status, veteran status, and disability status, among others.
Human diversity is essential to organizational growth and synergy. Because we live in a dynamic and rapidly evolving era, Samovar et al (2017) explain, "This global dynamism is characterized by dramatic alterations in technology, increased world travel, many new economic and political institutions, shifts in immigration patterns, growing demographic diversity, and greater population density. These changes have created a world that requires regular interaction with people of different cultural origins—be they next door, across town, or thousands of miles away" (Communication between cultures, 9th Ed.). These differences may create points of tension that spark alternative viewpoints and ideas and ignite the kindling forces behind creativity and innovation. To that end, the mission of the Division for Diversity and Inclusion is to foster living, learning, and working environments that support and incorporate principles of equity, diversity, inclusion, and community.
The variety of backgrounds and perspectives represented in the RIT community enriches the learning experience for all. As you interact on team-based projects, in residences halls, and in day-to-day activities, we believe you will be enriched and better prepared for the opportunities and challenges of global interdependence.
Our Inclusive Excellence Framework provided one of the guiding principles for RIT's Strategic Plan 'Greatness through Difference' 2025.  A list of Frequently Asked Questions is also available.