Colleges
A university is more than the sum of its individual colleges.
RIT's academic majors are offered through our nine colleges and two degree-granting units. Each is distinctive in character, tailored to your interests and aspirations, no matter if you dance, draw, build, or sign. Together they offer our students an array of undergraduate and graduate programs and opportunities seldom found in other universities. Take a closer look at our colleges:
Colleges and Degree Granting Units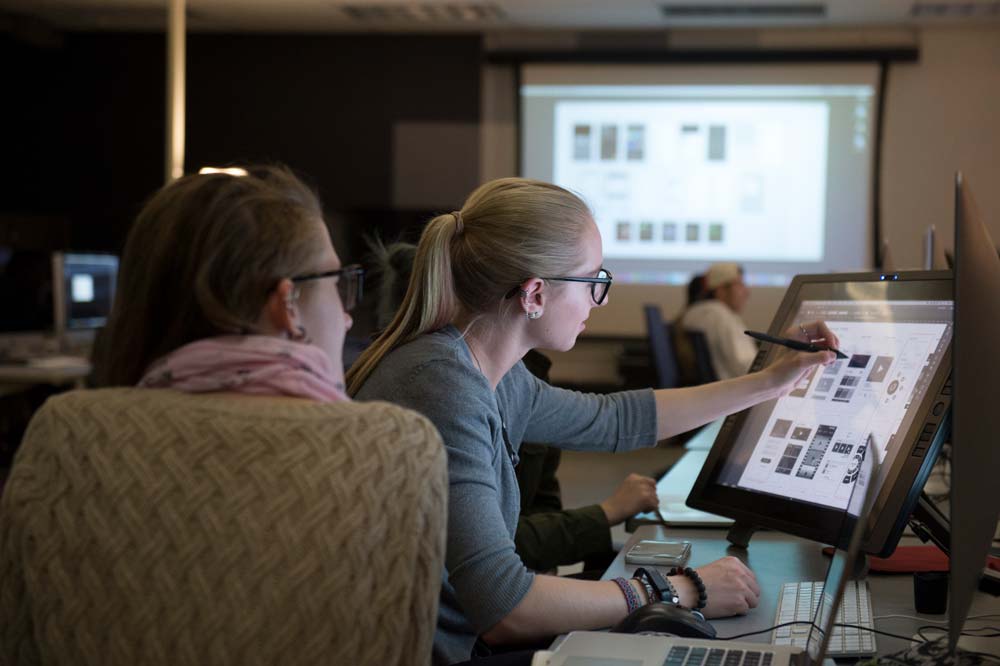 College of Art and Design
RIT is well known as one of the nation's premier universities for art, design, film, photography, and crafts. The range of innovative programs offered in our College of Art and Design gives you a panoramic perspective that can be found nowhere else. Here you can create fine art using centuries-old methods or by pushing the boundaries of digital creativity.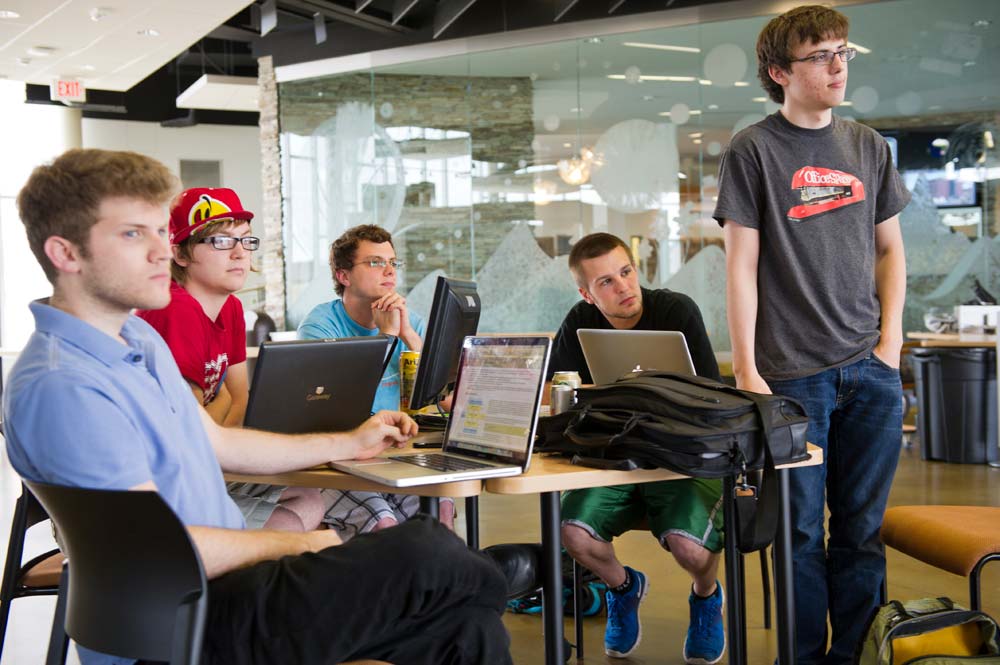 Saunders College of Business
To succeed in business, you'll need to be a team player, think creatively, be strategic, and understand how to build sustainable enterprises. A global perspective, a diverse RIT minors program, and real-world experiences found at Saunders College of Business prepare graduates to be successful and hit the ground running Day One upon graduation.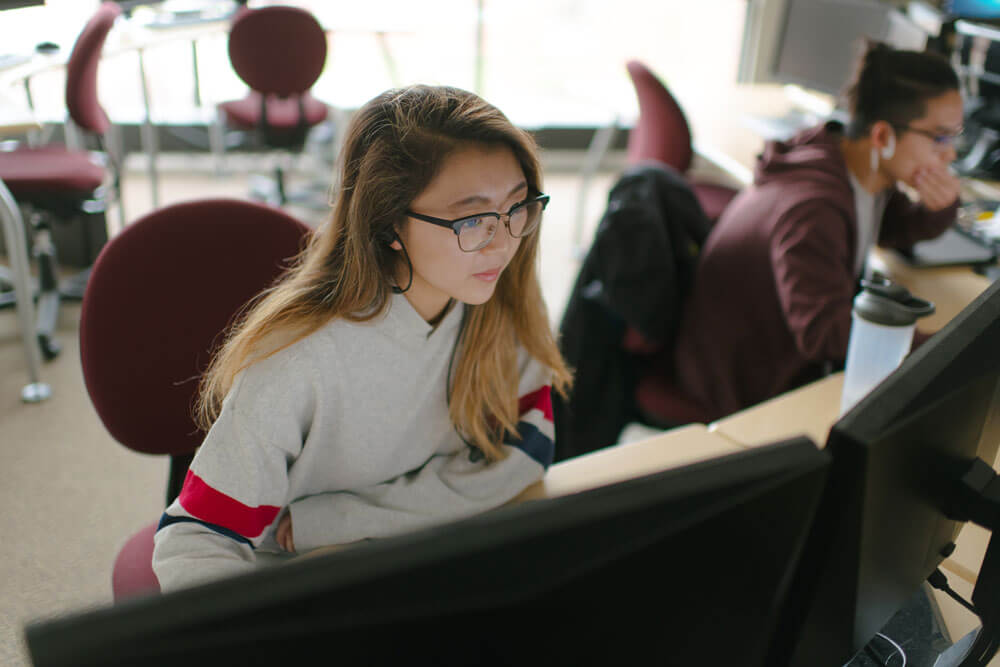 Golisano College of Computing and Information Sciences
RIT has been a leader in computing education since 1972, when we started one of the first undergraduate computer science programs in the United States. Today, the B. Thomas Golisano College of Computing and Information Sciences collaborates with other colleges of RIT to form a computing education powerhouse. Few universities can offer you the range of academic programs, the number of faculty and the variety of their interests, or the sophisticated computer hardware and software available to you at RIT.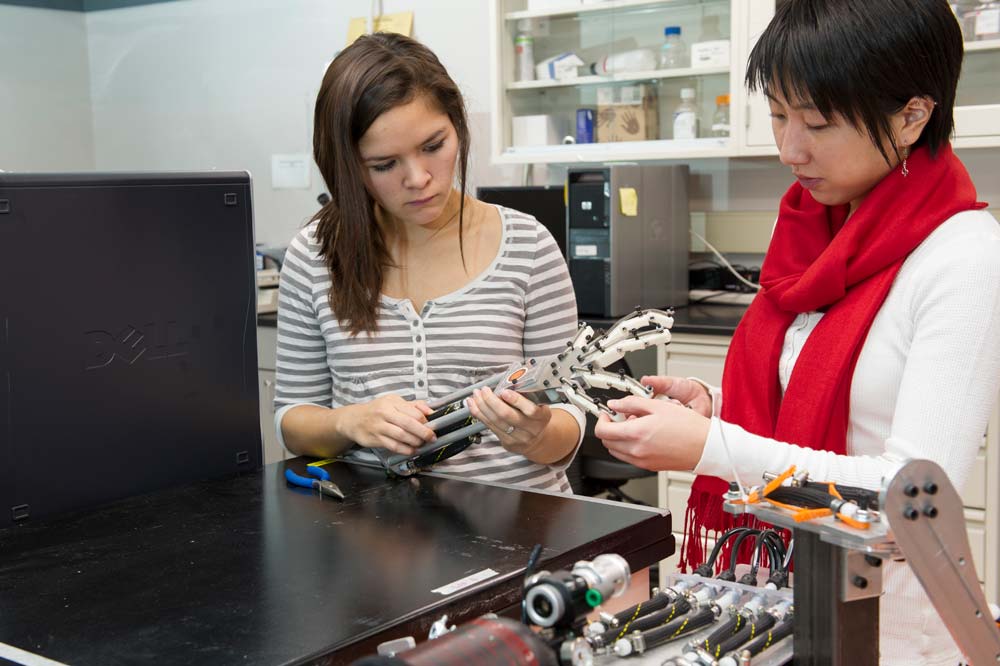 Kate Gleason College of Engineering
The engineer's ingenuity is a driving force in our society. From space stations to nanotechnology, the potential for innovative engineering is endless. If you're wondering what the future might look like, the Kate Gleason College of Engineering can show you the way.
College of Engineering Technology
Whether it's used in efficient production in manufacturing, protection of the environment, or the enhancement of customer service at a world-class resort, technology has a tremendous impact on the world today. That's why RIT's College of Engineering Technology offers a variety of majors focused on the technological applications that improve product quality, streamline processes, and, in general, best serve consumers and suppliers alike.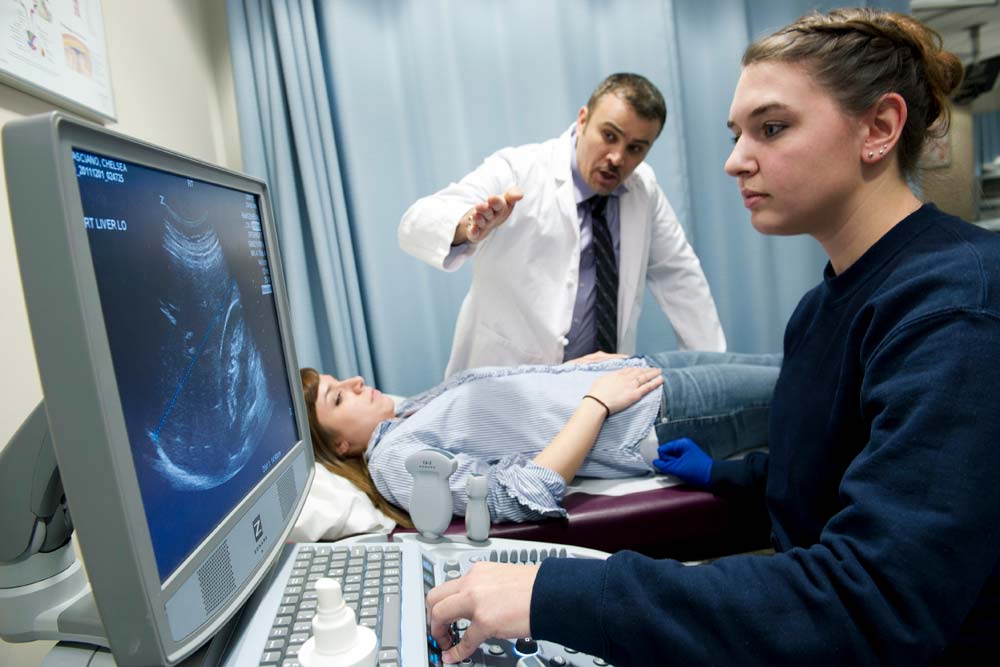 College of Health Sciences and Technology
Educating the next generation of health care providers is a formidable task, given the enormous potential for technology to aid the health care industry. The College of Health Sciences and Technology is up to the challenge, providing you with the skills you will need to manage and lead in the important and growing convergence of medicine and technology.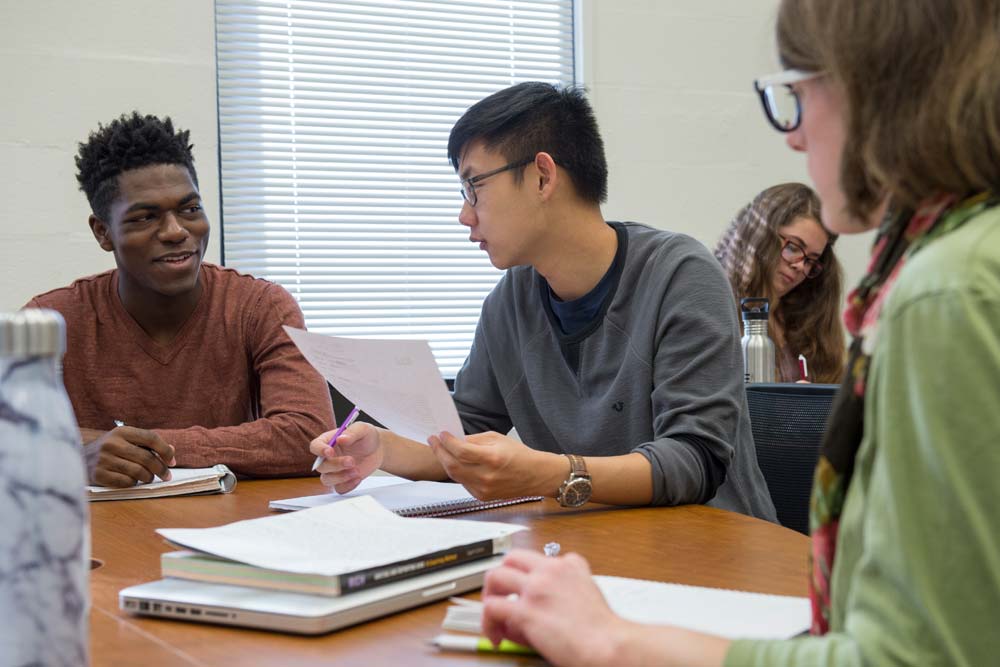 College of Liberal Arts
From our legal systems and economic, political, social structures to our most fundamental relationships, the liberal arts are at the very heart of what it means to be human. At RIT, the study of these areas is tech-infused and human-centered, preparing grads for success in a decidedly digital age. Examine problems from multiple perspectives, think deeply, imagine new possibilities, and build both the foundational expertise and the practical skills to effect positive change through one of 15 majors, 40 minors, five graduate programs, or countless double major combinations.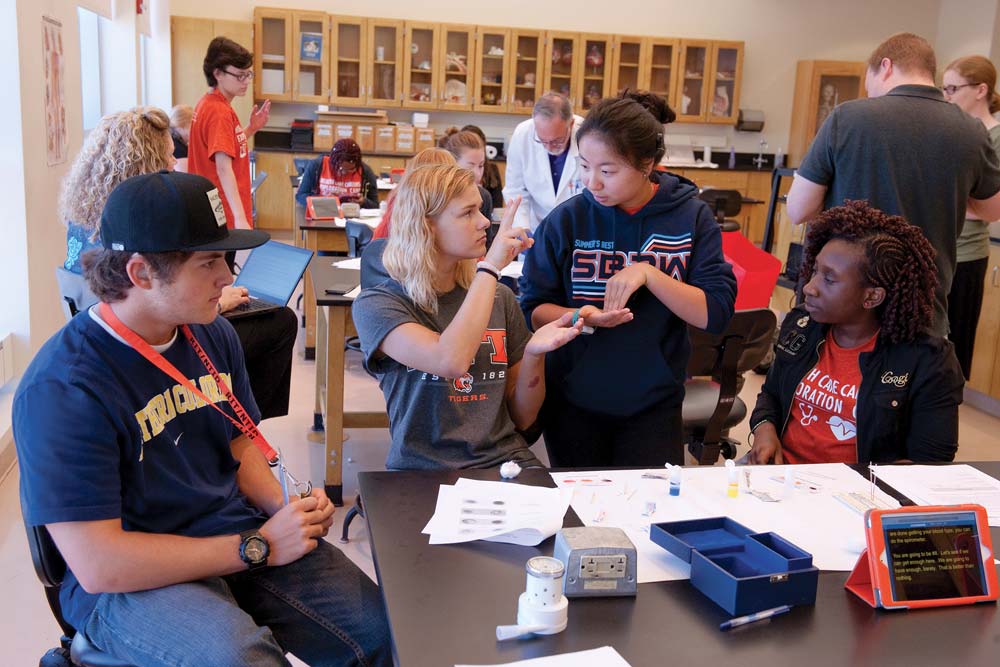 National Technical Institute for the Deaf
RIT provides deaf and hard-of-hearing students with the finest career preparation to give them a competitive advantage when they graduate. Opportunities for deaf and hard-of-hearing students at RIT are unmatched by any university in the world. RIT provides academic support and access services to deaf and hard-of-hearing students as well as reduced tuition through special federal support.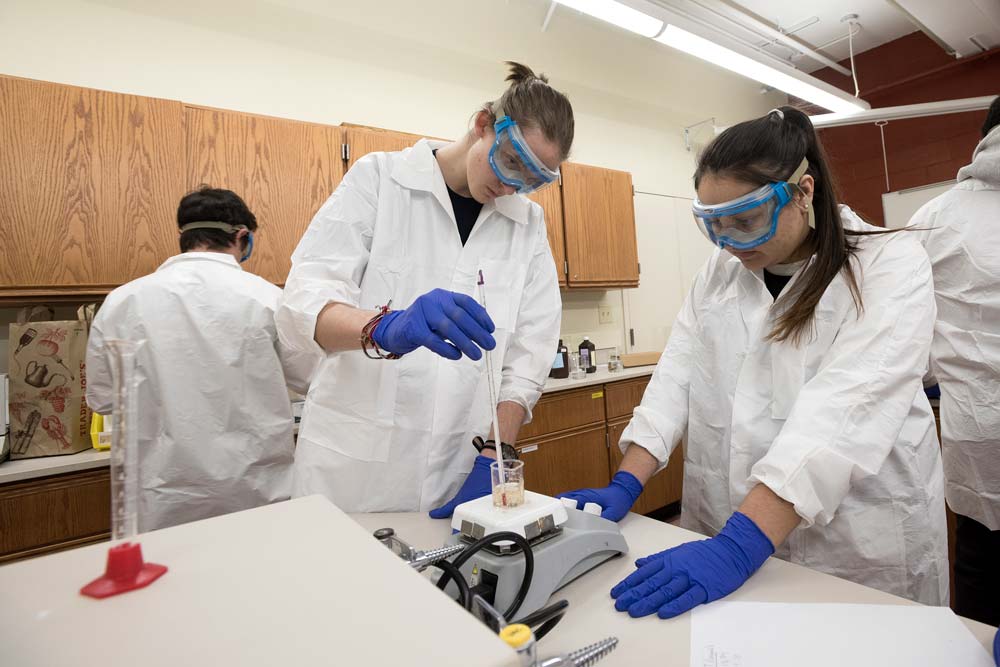 College of Science
In addition to the traditional sciences and mathematics, our College of Science offers innovative majors in biotechnology, bioinformatics, imaging science, and several other fields. You'll need to apply theory to the solution of practical, sometimes larger-than-life problems when you graduate, so all majors are career-oriented and laboratory-intensive.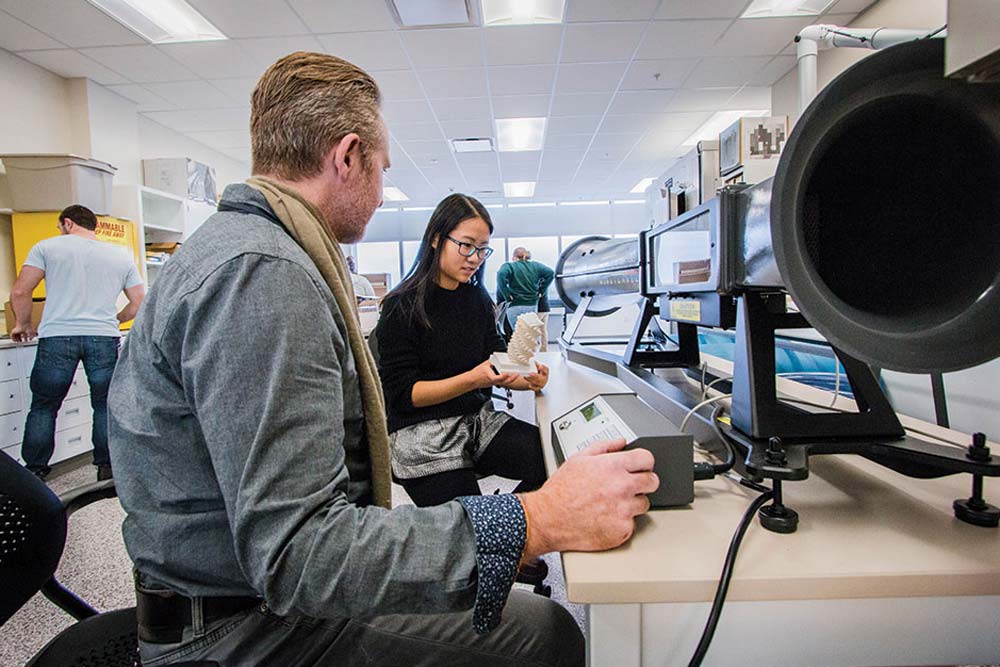 Golisano Institute for Sustainability
The Golisano Institute for Sustainability consists of a diverse set of academic programs, applied research centers, sponsored programs, and initiatives that focus on industrial collaboration on the deployment of new technologies for more efficient and sustainable products and processes.
School of Individualized Study
Can you recognize problems and identify solutions? Are you a creative, out-of-the-box thinker? Do you have entrepreneurial pursuits? Are you a risk-taker? Will you shape the community around you? Students in the School of Individualized Study are independent, mission-driven learners. They often have a range of interests that don't fall into one convenient major. SOIS degrees allow students to explore the integration of multiple degree programs to create a customized program that meets specific career aspirations.