International Student Information
Expand your knowledge and shape the future.
Be onto something amazing.
Why International Students Choose RIT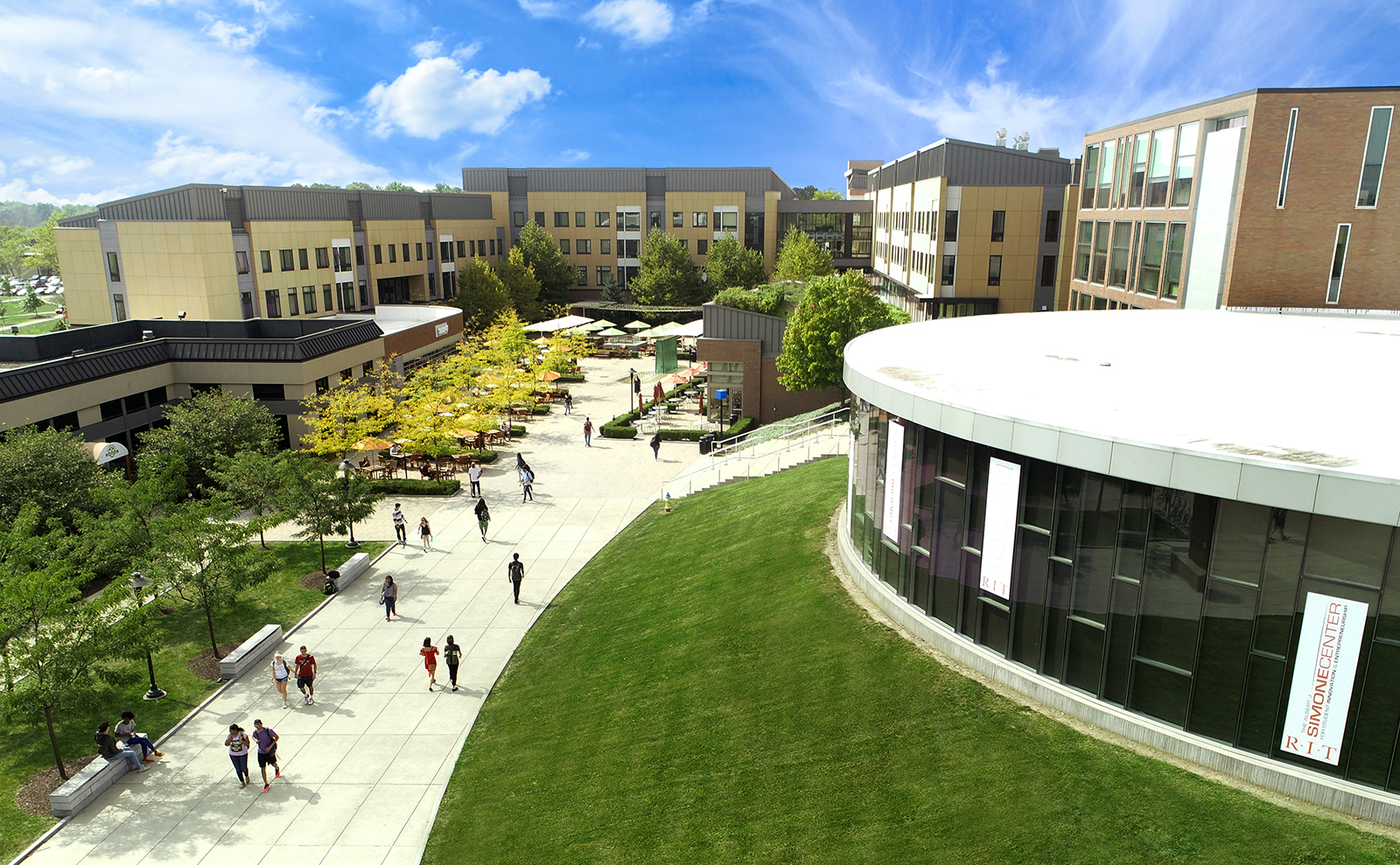 Support in a Safe Environment
We work to ensure your success and enjoyment at RIT. Our International Student Services (ISS) provides orientation for international students, gives advisement on immigration and status matters, and hosts events throughout the year. The English Language Center (ELC) has a comprehensive program in English to help students succeed in their academic studies. Campus is safe and secure on 1,300 acres with blue-light emergency notification kiosks, a well-staffed police department, student health center and our own ambulance service.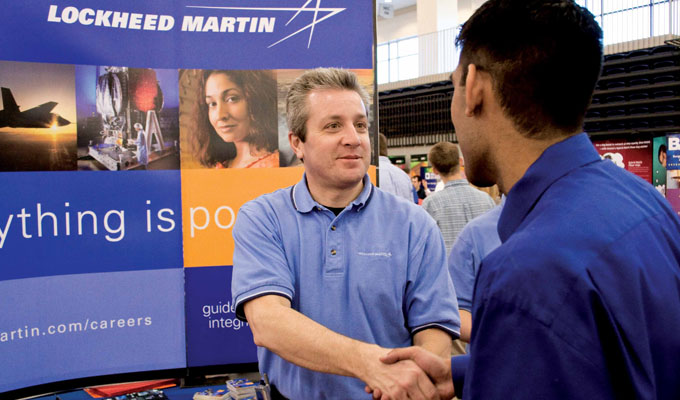 Work Experience and Outcomes
RIT offers unmatched opportunities for work experience through co-ops, internships, research, entrepreneurship and more. We have 900+ international students on F-1 and J-1 visas currently completing 1-3 additional years of post-graduation training at companies in the U.S. This, combined with an RIT education, has helped 93% of students from all degree programs secure jobs after graduation over the last three years.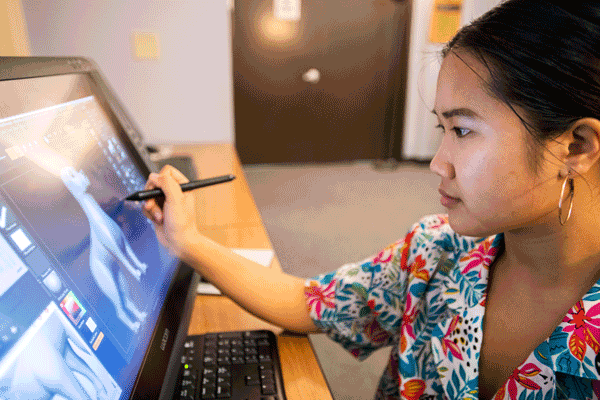 Applying for Admission

You should apply as an international student if you are a citizen of a foreign country and are not a US Citizen or Permanent Resident.
The admission process, requirements, and guidelines are the same for all undergraduate students. As an international student you will also be required to demonstrate English language proficiency, and RIT will consider students at all levels of English language proficiency for admission.
You should  apply for undergraduate admission to be considered for these options:
Full university admission: If you meet English language proficiency standards, you will be considered for admission to the academic degree program you choose.
Conditional university admission: If you do not meet English language proficiency standards you will be considered for admission, and will need to complete additional courses through RIT's English Language Center in addition to their academic degree program.  
Undergraduate English Language Proficiency Requirements
| | | |
| --- | --- | --- |
| Test Type | Minimum Score for Full Admission | Score for Conditional Admission |
| Internet Based TOEFL (iBT) | 79 | 78 or lower |
| PTE Academic | 58 | 57 or lower |
| IELTS | 6.5 | 6.0 or lower |
You can visit the Undergraduate International Student Frequently Asked Questions page for more details on English language requirements and common questions about the admission process.
You should apply for English Language study if you want to study English language courses only, and don't want to apply for a degree program at this time. RIT's English Language Center is on-campus, and students are fully integrated into life at RIT.
Schedule a 30-minute virtual appointment with an international admissions counselor.
International Student Experiences
Biodegradable Packaging

Carlos Diaz Acosta

Associate Professor

Diaz Acosta's research in sustainable packaging led his class to a biodegradable solution. Developing corn-based packaging is not only being used to counteract the amount of food waste going into landfills, but also making the world a more sustainable place.
Previous
Next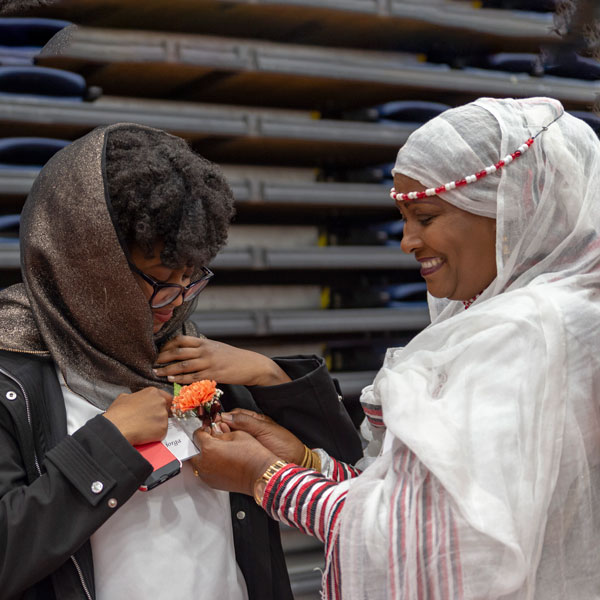 Information for Parents and Families
Parents and families play a critical role in the college search process. Families are often involved in campus visits, financial planning, and helping to weigh the pros and cons of where their student will go to school. We are here to help your family navigate the process and provide the information you need to make the best decision.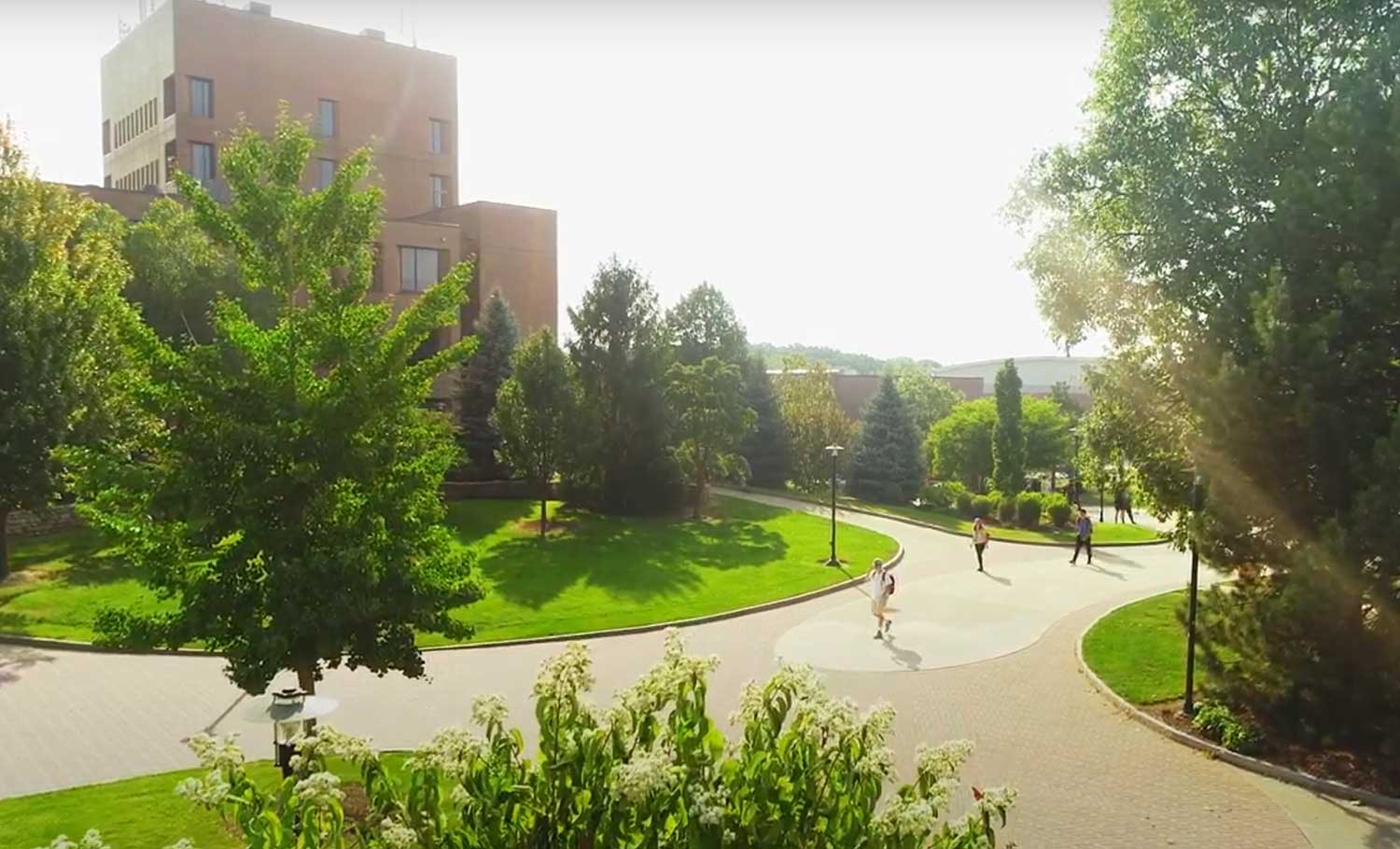 Experience the extraordinary that RIT offers.
International Visits
Our International Admissions team travels the world to meet you! RIT is looking for the best and brightest students from around the world. At these events, our representatives can provide information on our undergraduate and graduate programs and special services for international students. Here is where we are heading for the 2023-2024 academic year. Check back as these events will be updated:
Brazil
Canada
Chile
China
Colombia
Costa Rica
Ecuador
India
Indonesia
Malaysia
Mexico
Nepal
Oman
Peru
Singapore
South Korea
Spain
Switzerland
Taiwan
Thailand
Turkey
UAE
Vietnam
Register for an Upcoming Event
If an event does not fit your schedule, please contact us as we may be able to find a time to meet with you while we are in your country.