Title IX

Introduction
The RIT Title IX Staff is working remotely.
You may file a report online, contact us by email, or phone (585) 475-7158.
The on campus Title IX Office is closed for in person meetings beginning 03/20/20 at 4:00pm until further notice. If you have an emergency please contact RIT Public Safety at 585-475-3333 or text 585-205-8533 .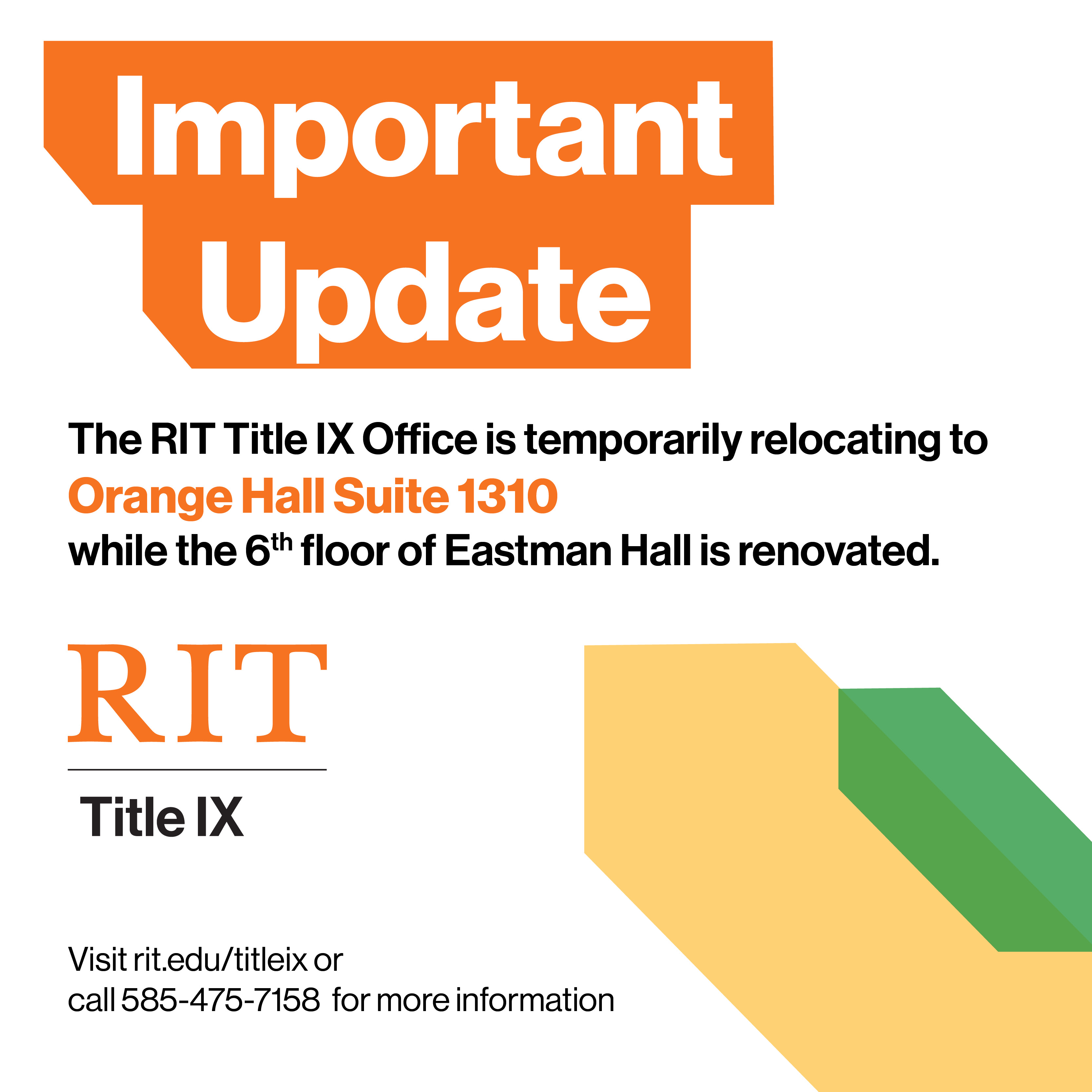 ______________________________________________________________________________________________
RIT will not discriminate in terms and conditions of employment, admission, and participation in programs or residential life. The policy prohibits discrimination and harassment on campus, or at any RIT activities off campus, by its administrators, faculty, staff, students and student organizations, and external organizations and individuals in their operations with RIT.
All students, faculty, and staff are protected under Title IX and have the right to file an internal complaint if you or someone you know at RIT has experienced any of the following prohibited behaviors:
Sexual Misconduct (including sexual violence, dating violence, and stalking)
Sexual Harassment
Gender Discrimination
Retaliation 
You can find definitions of the above terms in the D19.0 Student Gender-Based and Sexual Misconduct Policy.
The Title IX Coordinator has overall responsibility for the university's institutional compliance with Title IX.