Environmental Studies and Sustainability Degrees
It's one thing to be a champion of the environment. It's another to lead by example and pioneer the solutions that lead to real environmental preservation. That's what you'll find at RIT.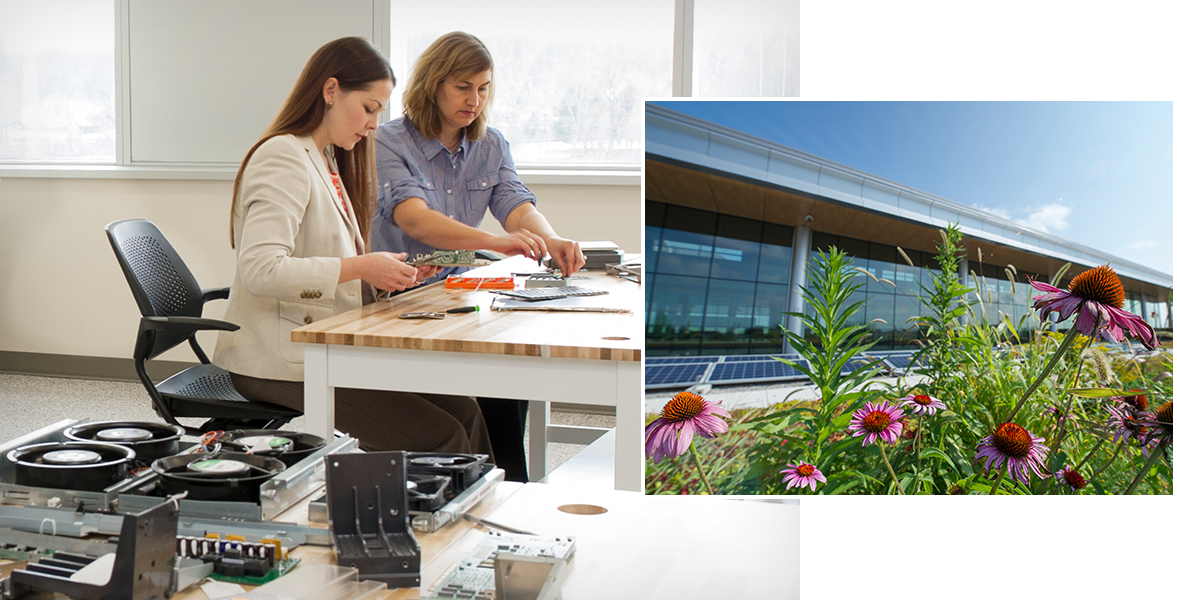 We are one of the world's greenest universities. Everything we do–from LEED-certified buildings and solution-focused academic programs, to driving organizations toward sustainable practices and an aggressive 2030 carbon neutral pledge–is rooted in balancing the developmental needs of the present without compromising the necessities of the future.
Typical Job Titles
Civil Engineer
Construction Manager
Environmental Analyst
Field Biologist
Remote Sensing Technician
Environmental Scientist
LiDAR Technician
Architect
Some Companies That Hire Our Graduates