Humanities, Social Sciences, and Education
A tech-infused approach to learning the humanities is essential in a digital world.
We focus on empowering you to be an agent, a player, a driver of change by giving you the tools to make a difference. At RIT, the humanities are always fostering fearless change-makers.
2000+
Students who received scholarships to continue their passion for dance, music, and theater.
60+
Performing Arts Courses
Classes offered in music, theater, and dance
8
Performing Arts Minors
American arts, ASL performance, dance, film studies, music and technology, music performance, theater arts, theater design and stagecraft
6
Performing Arts Immersions
American arts, dance, film studies, music, theater arts, theater design and stagecraft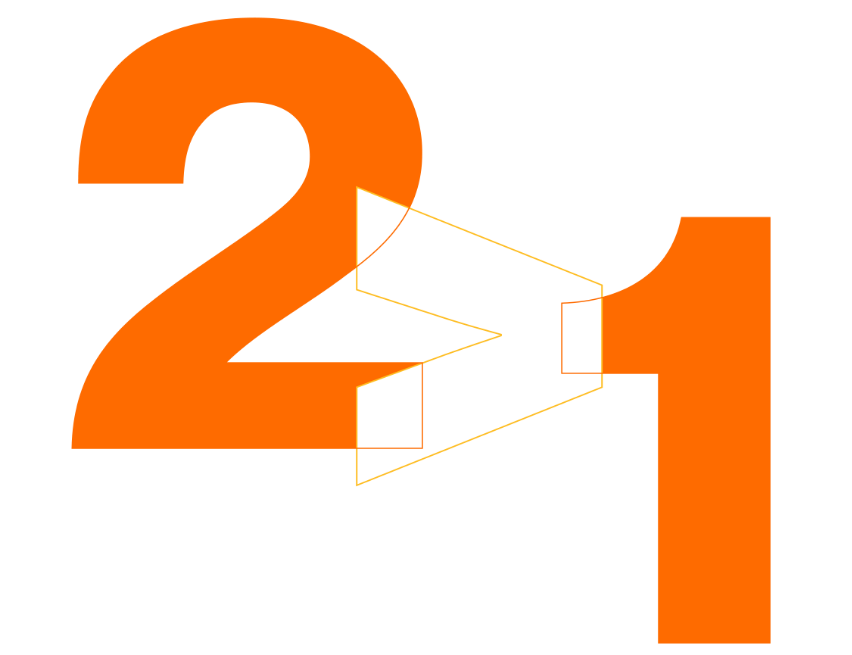 2 Is Always Greater Than 1
Get more out of your academic investment when you double major, accelerate your studies into a master's degree, or join a partnership program with one of our partner institutions.
Double Majors
Double majors allow you to pursue two different fields of study in a single bachelor's degree. Majors in the College of Liberal Arts can accommodate most double majors, while still allowing you to complete co-op and internships, undergraduate study, study abroad, and more—all while you graduate on time. Get details on double majors and how to put together a pathway.
Accelerated Bachelor's + Master's Degrees
RIT's Combined Accelerated Bachelor's/Master's Degrees are dual degrees that enable you to earn a bachelor's and a master's degree in approximately five years of study. They're designed for exceptional undergraduate students with outstanding academic records. You'll earn two degrees in less time and with a cost savings while still taking advantage of cooperative education experiences, internships, research, study abroad, and more. Find out if an accelerated program is right for you.
Accelerated Bachelor's + Master's Degrees
Bachelor's Degree
Master's Degree(s)

Communication

Communication

Criminal Justice

Science, Technology, and Public Policy
Sustainable Systems

Sustainable Systems

Science, Technology, and Public Policy

Communication

Sustainable Systems

Sustainable Systems

Artificial Intelligence
Experimental Psychology
Sustainable Systems

Communication
Hospitality Business Management
Science, Technology, and Public Policy
Learn more about RIT's accelerated programs
RIT/Syracuse University College of Law
Accelerated 3+3 BS/JD Option
Earn a BS and a JD in approximately six years of study. Successful applicants are offered admission to one of 14 RIT majors and given conditional acceptance into Syracuse University's College of Law.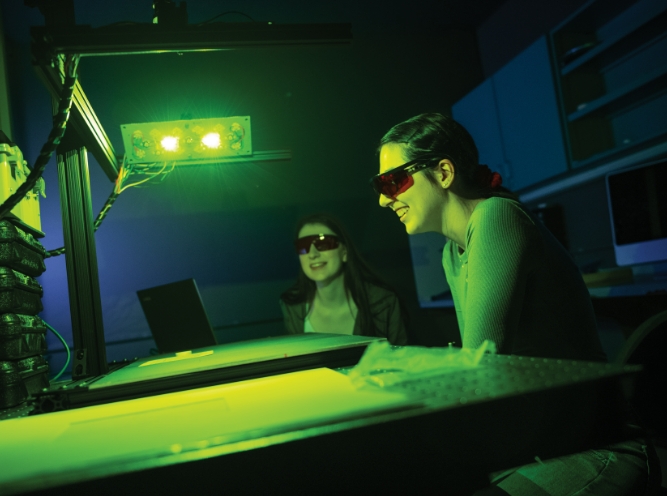 The Power of
Hands-On Learning
Turn knowledge into know-how with opportunities outside the classroom to innovate, play, explore, and grow.
Get involved in projects you're passionate about. With RIT's centers, labs, community outreach programs, and Grand Challenges Program you'll put into action the skills that can make a difference.
Social Science Research Exploration
driven by you.
At RIT, undergraduate research is hands-on, and can start as early as day one. You'll work alongside top faculty researchers on a range of research topics and carry out experiments, collect data, analyze and interpret data, and present your findings.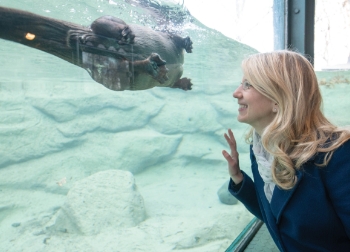 Seneca Park Zoo Society Research Partnership
RIT and the Seneca Park Zoo collaborate on projects and research in animal cognition and perception, visitor engagement and education, and marketing and social media management. A direct result of the partnership is The Center for Biodiversity Exploration, an interactive experience for zoo guests to learn more about biodiversity and environmental health.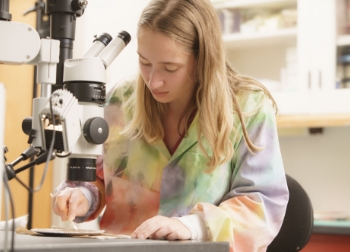 Museums Studies NEH Grant 
Most research libraries and museums hold unique or rare items on which historically significant text is no longer legible due to deterioration or erasure. With support from the National Endowment for the Humanities, faculty and students developed a low-cost spectral imaging system that recovers obscured and illegible text in historical materials.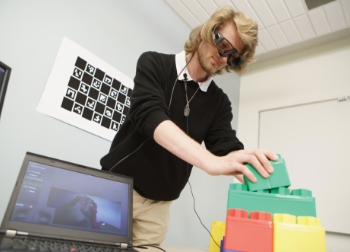 Computational Linguistics/AI Research 
Researchers are working to make smarter AI that is representative and inclusive of the people who will be using and interacting with it. Research in this area examines underserved populations at risk of being marginalized with the present focus on big data AI and educating AI professionals with critical thinking skills that can positively impact human data collection that is fair, attuned to bias, and representative of the diverse fabric of the general population.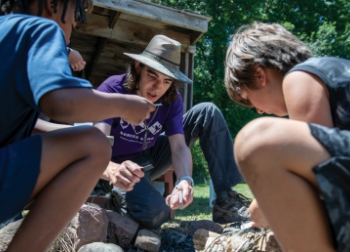 Genesee Country Village & Museum
This unique partnership provides opportunities for you to combine historic and 21st-century techniques to innovate and enrich visitor experiences at one of the country's preeminent living history museums. Students have assisted the museum with marketing, social media strategy/analysis, event-driven tourism, interactive digital content, designing exhibitions and curating galleries, and preparing STEM-focused educational activities.