Health Professions and Medical Sciences Degrees
Today's health and medical science professionals need to be proficient in their chosen field, committed to helping others, and driven to take on the unique and ever-changing challenges facing modern health care delivery.
At RIT, you'll find innovative, tech-infused academic programs; immersive undergraduate research experiences; hands-on clinical, co-op, and internship opportunities; modern, state-of-the-art facilities; and a supportive, encouraging environment.
All you need to do is bring your sense of wonder and a readiness to make a positive impact in the health and medical sciences.
RIT is a Leader in Pass Rates for National Health Care and Medical Credentialing Exams
97%
National Exam Pass Rate
American Registry for Diagnostic Medical Sonography Exams for OB/GYN, Abdomen, Cardiac
 
100%
One-Year Pass Rate
Commission on Dietetic Registration Credentialing Exam for Dietitian Nutritionists
92%
First-Time Pass Rate
Physician Assistant National Certifying Examination® (PANCE) National Credentialing Exam for Physician Assistants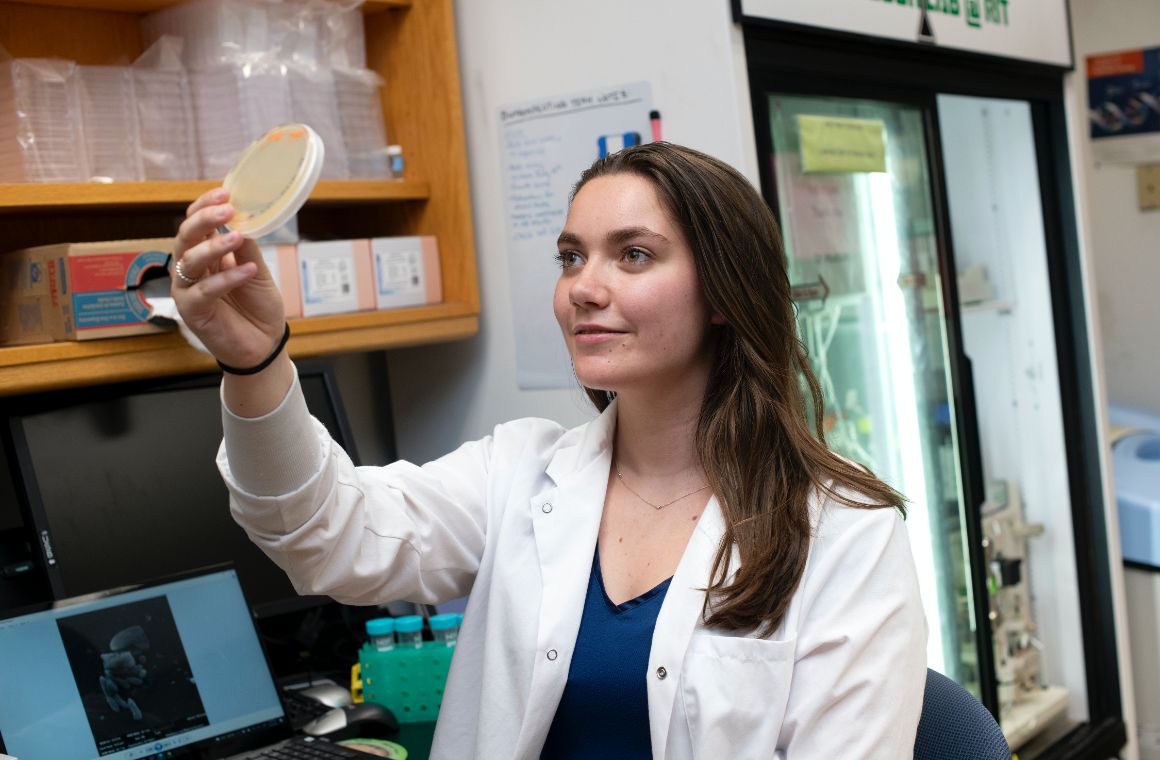 Pre-Med Programs
Pre-Med/Pre-Health Advising Program
The Pre-Med/Pre-Health Advising Program is a pre-professional advising option that provides personal, individualized academic counseling to help you become an exceptional candidate for admission to medical schools and graduate programs in health care professions. Learn how the Pre-Med/Pre-Health Advising Program can help prepare you for medical school.
Pre-Vet Advising Program
Occupations in veterinary medicine are expected to grow three times faster than all other occupations through 2030. If you're interested in caring for animals, conducting research related to animal illnesses, or working with livestock in university or government settings, RIT's Pre-Vet Advising Program can help you reach your career goals.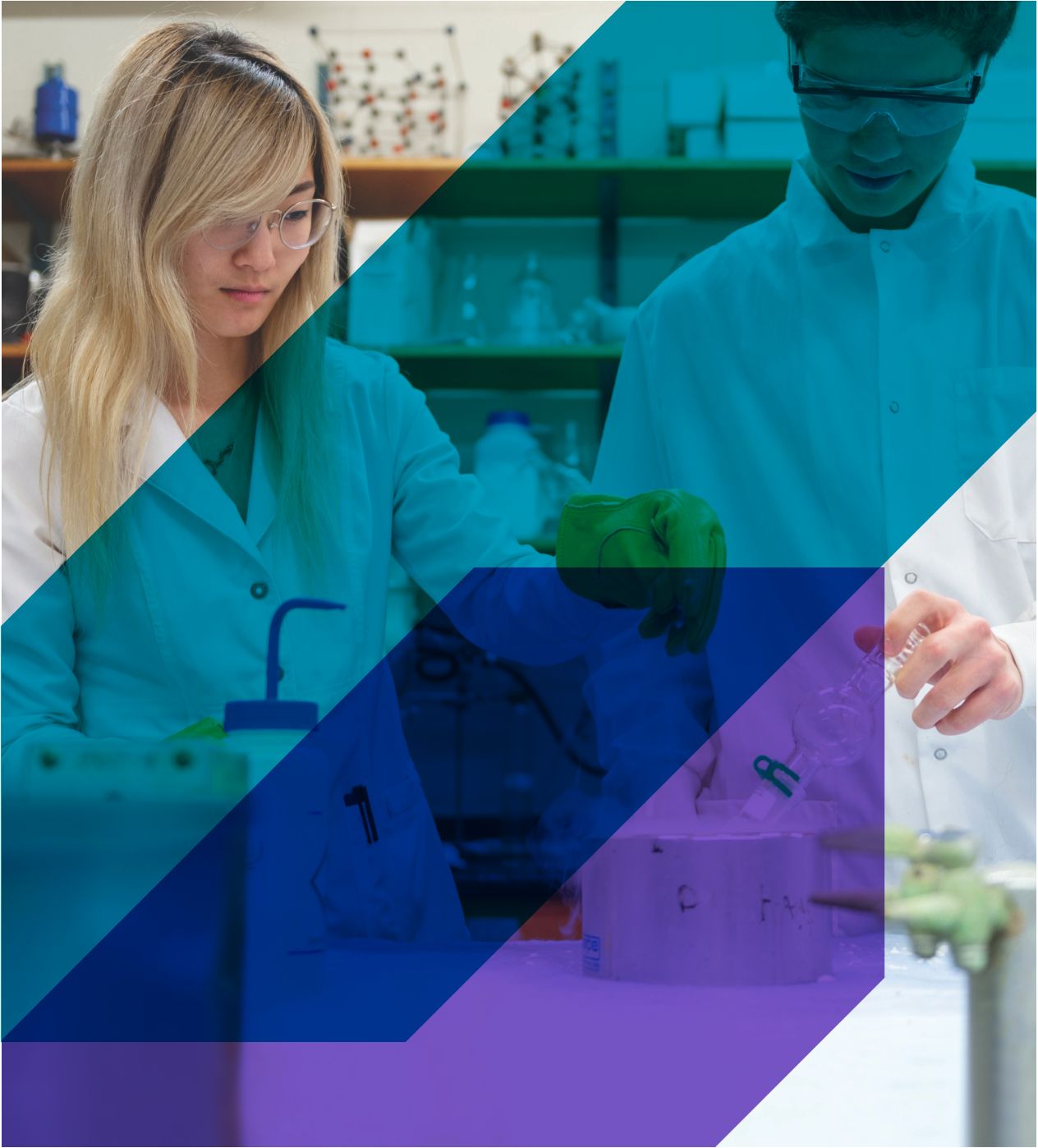 Gloves On.
Coats On.
Hands On.
Research Opportunities
At RIT, research begins on day one, and is driven by YOU. Alongside top faculty researchers, you'll conduct original research on topics that intrigue you. Design your own projects, carry out experiments, and analyze and interpret the results. Throughout, our research faculty will guide you while sharing their insights. And, ample opportunities exist to present your findings at conferences or to publish your work in professional science journals.
30
Goldwater Scholars
Since 2005, a total of 30 students have earned the Barry M. Goldwater Scholarship, the most prestigious undergraduate research award in the nation.
44th
RIT's Ranking for Undergraduate Research
U.S. News & World Report, 2021

At RIT, hands-on, experienced-based opportunities are intentional and purposeful.
And designed for you to gain real experience, interact with experts, explore professional work environments, enhance your perspectives, and apply your skills in a range of settings. You'll turn knowledge into know-how as you gain the hands-on experience employers look for in their next top hires.
12th
RIT among top schools for co-op and internship programs
U.S. News & World Report, 2021
150+
Nationwide Clinical Rotation Sites
For physician assistant, dietetics and nutrition, and diagnostic medical sonography (ultrasound)
Careers in Health Care
Graduates of our majors in science, math, health professions, and medical sciences find themselves working for top health care and pharmaceutical companies, world-renowned hospitals and health care systems, and innovative organizations focused on developing health care technologies.
97%
Science and Math Majors
Who are employed, in grad school, or pursing alternative plans (e.g., military, volunteering) within six months of graduation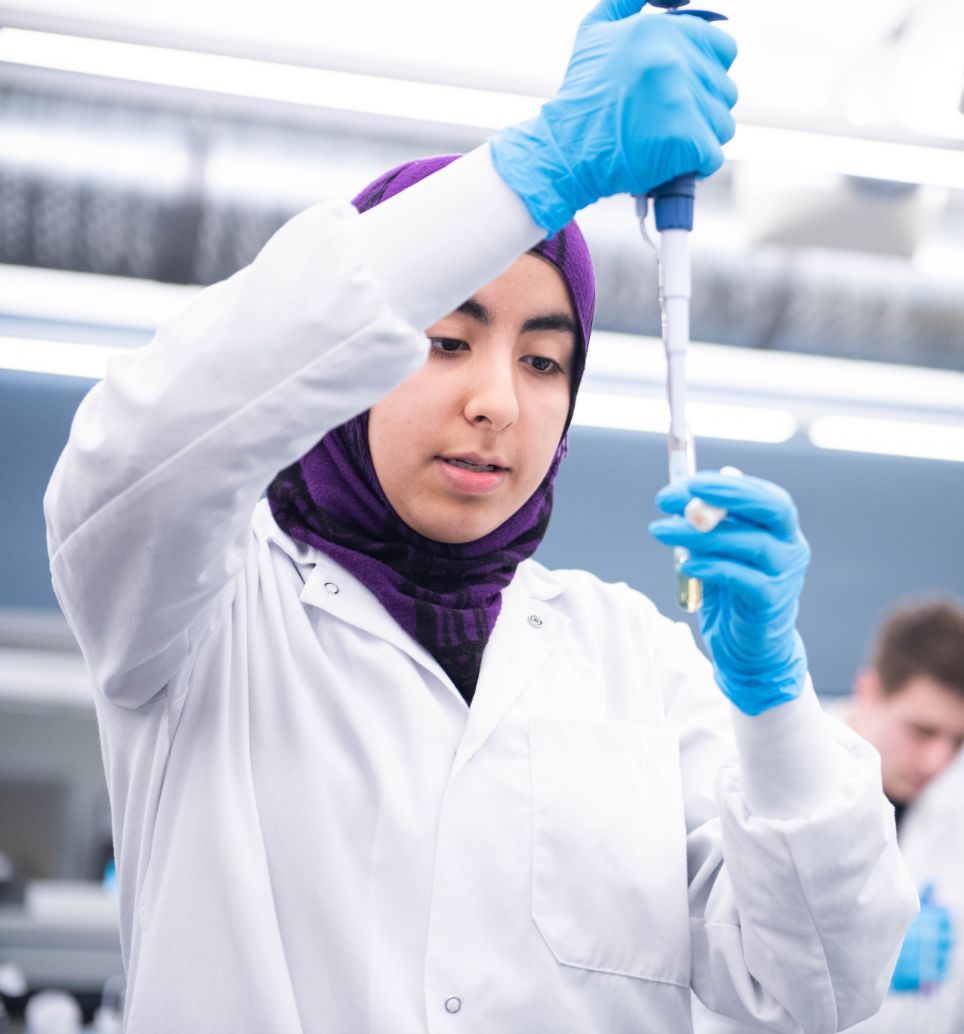 Here's a sample of places you could find yourself employed:
Bausch & Lomb

The Children's Hospital of Philadelphia 
The Cleveland Clinic 
Duke University Health System 
Google 
Johnson & Johnson 
Massachusetts General Hospital 
Ortho Clinical Diagnostics 
Raytheon Company 
Regeneron Pharmaceuticals, Inc. 
Roswell Park Cancer Institute 
Strong Memorial Hospital 
SUNY Upstate Medical Center 
Graduate Medical Schools and Health Care Degrees
RIT graduates have continued their education at top-tier medical schools and graduate programs in science, math, health professions, and the medical sciences. 
98%
Health and Medical Science Majors
Who are employed, in grad school, or pursing alternative plans (e.g., military, volunteering) within six months of graduation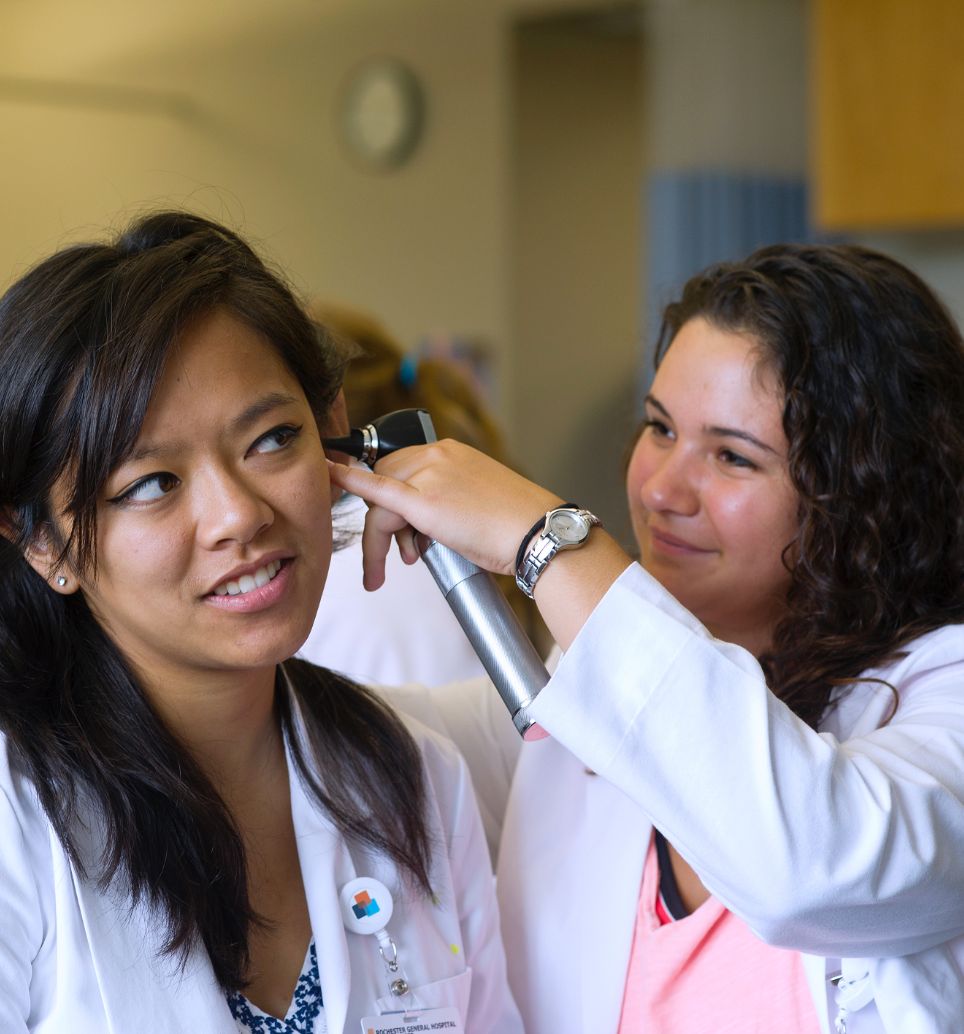 A sampling of schools where RIT students have earned advanced degrees includes:
Boston University School of Medicine
Cornell University
Geisel School of Medicine at Dartmouth
Georgetown University School of Medicine
Lake Erie College of Osteopathic Medicine
Massachusetts Institute of Technology
New York Chiropractic College
New York University School of Medicine
Pennsylvania State University
Philadelphia College of Osteopathic Medicine
SUNY Upstate Medical University, College of Health Professions
University of Rochester
Weill Cornell Medical College
Yale University