Echocardiography (Cardiac Ultrasound) Certificate
Echocardiography (Cardiac Ultrasound)
Certificate
34efea7b-b78e-4e92-9cc0-9a0197335cfd | 128879
Overview
Develop an expertise in examining the heart using ultrasound technology as you gain the skills necessary to excel in this exciting health care field.
---
Echocardiography focuses on the evaluation of the heart, its valves and chambers, and associated vessels. The echocardiography certificate produces competent, compassionate, and responsible professionals and leaders who are skilled in ultrasound scanning techniques and the operation of ultrasound instrumentation.
The certificate in echocardiography is an 18-month program that includes a clinical internship. The program, which focuses on the evaluation of the heart, its valves and chambers, and associated vessels, has been designed to exceed the objectives of the Joint Review Committee on Education in Diagnostic Medical Sonography. The program produces competent, compassionate, and responsible echocardiography professionals and leaders. This certificate is available to all registered allied health practitioners as well as those holding an associate or bachelor's degree in a relevant discipline. The certificate includes lectures and course work integrated with a clinical internship. Dependent on the previous degree, certain prerequisite courses may be required prior to enrollment. Required prerequisite courses include one year of anatomy and physiology with laboratories, one year of college or general physics with laboratories. A patient care course/experience may be required prior to or during enrollment. For more information on the prerequisite courses and completion time, please contact the program director. We will be glad to assist you and provide you with detailed information dependent on your situation.
Graduates earning the certificate will:
gain a thorough working knowledge of echocardiography scanning techniques;
be skilled in the operation of ultrasound instrumentation and laboratory equipment;
acquire the proper manner in working with patients; and
under guidance from faculty and professional staff, become capable of scheduling and performing the daily workload of ultrasound procedures, of evaluating new procedures where necessary, and of supervising other technical personnel.
Plan of study
During the first academic year, students complete all the prerequisite courses required to enter the clinical internship phase of the program. Students also apply, polish, and test their clinical skills and techniques in the on-campus ultrasound scanning suite, which is equipped with a variety of ultrasound equipment. Following a required two-week pre-clinical internship orientation session, students begin their training at the first of two assigned clinical training sites.
In addition to the echocardiography certificate, RIT also offers a bachelor of science degree and a certificate in diagnostic medical sonography. Both of these options are designed to meet the growing needs of the national and international medical communities.
Clinical internship
The one-year clinical internship provides hands-on experience at two or more approved medical facilities. After completing the pre-internship course work, all students begin the internship by attending an intensive two-week experience on campus. During this time they enhance and polish the skills they previously learned, prepare to perform complete sonographic examinations as performed in real clinical settings, and advance their knowledge in recognizing anatomy and disease states using a variety of equipment in the Ultrasound Scanning Suite. Students also learn about hospital, departmental, and administrative operations. After completing these requirements, candidates are assigned to a medical training site for their clinical experience. At these facilities, students work side-by-side with sonographers, physicians, and other health care professionals to learn, develop, apply, and sharpen the necessary skills to perform general ultrasound examinations. Students' clinical progress and performance are closely monitored by the program's clinical coordinator and program director, who have regular communication and make periodic visits to the clinical internship sites. Additionally, students return to campus each month for three days of lectures, presentations, projects, and testing. Students may complete their clinical internships at any approved regional or national medical ultrasound facility, with approval of the program director.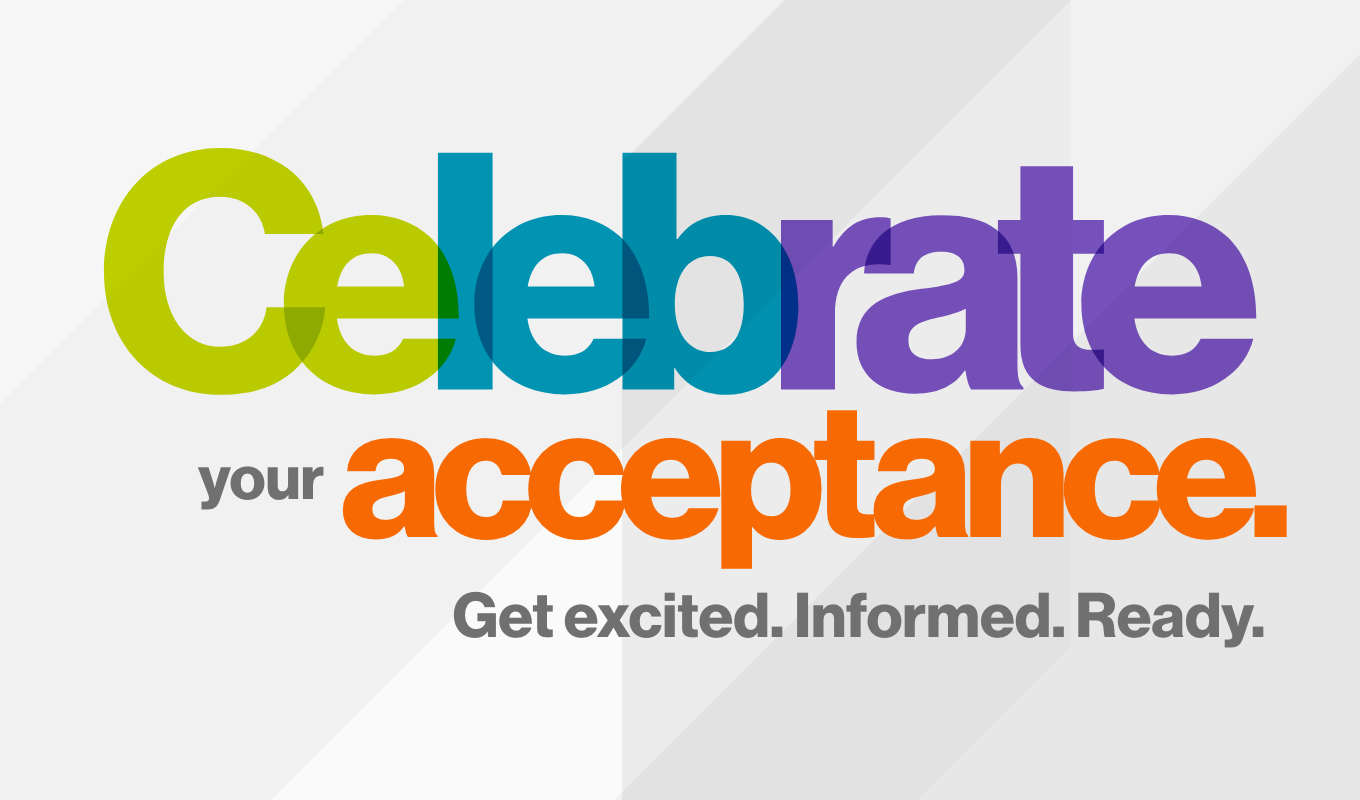 Accepted Student Open House
The information you need. The support you want.
Saturday, March 28 | Saturday, April 4
Curriculum
Echocardiography, certificate, typical course sequence
Course
Sem. Cr. Hrs.
First Year
ECHO-305

Cardiac Sectional Anatomy and Physiology

This course is designed to provide students an opportunity to learn the basic anatomy, physiology, basic pathophysiology, and terminology of the heart. Standard views, image orientation, ultrasound appearance and measurements will be stressed. Students will be required to dissect and label all sections of the human heart. Students are guided in the learning process by lecture and self-paced laboratory experience.

3
ECHO-307

Echocardiographic Scanning Skills and Techniques I

This course is designed to provide students with the opportunity to learn cardiac imaging procedures, sectional anatomy, and patient positions. Standard views, image orientation, ultrasound appearance and measurements will be stressed.

1
ECHO-308

Echocardiographic Scanning Skills and Techniques II

This course is designed to provide students with the opportunity to learn advanced cardiac imaging procedures, sectional anatomy, and patient positions. In-depth and advanced review of standard views, image orientation, ultrasound appearance and measurements will be stressed.

1
ECHO-320

Electrophysiology and Cardiac Pharmacology

This course exposes the student to the role of the electrocardiogram in clinical medicine and its correlation with the echocardiographic examination. The student learns how to perform a 12 Lead electrocardiogram and interpret a normal EKG. Abnormal EKG morphology, conduction disturbances, and rhythms are taught. Implications of abnormalities are discussed.

2
DMSO-309

Sonography Physics and Instrumentation I

This course addresses how the principles of ultrasound physics are directly applied to the use of ultrasound instrumentation in medical imaging. Transducers, signal production, memory systems, data display, manipulation of controls, and artifacts, are discussed. Throughout the course, the student will integrate previous knowledge of anatomy with ultrasound physics and instrumentation.

3
DMSO-310

Sonography Physics and Instrumentation II

This course is a continuation of Sonography Physics and Instrumentation I (DMSO-309). It provides a foundation of the basic physical principles of ultrasound and the fundamentals of fluid dynamics, Doppler physics including color, power, and spectral Doppler, quality control, Doppler artifacts, and biological effects. Students will learn to integrate previous knowledge of anatomy, ultrasound physics and instrumentation with Doppler skills and techniques. Development of scanning techniques, use of instrument controls, and production of high quality diagnostic images utilizing laboratory equipment are stressed.

3
MEDS-333

Patient Care

This course will introduce key elements of integrated, high-quality patient care. Through lecture, role-play and hands-on practice, essential aspects of team-based patient care will be explored. Vital skills and behaviors such as professionalism, communication, documentation, workplace safety, patient assessment, patient positioning and transfers, and acute medical situations will be presented. Infection control, medications and their administration, and medical-legal issues will also be examined.

2
MEDS-415

Pathophysiology of Organ Systems I

This course is designed to provide the students with the necessary foundation of the physiologic and pathologic processes that underlie the spectrum of human disease entities and is taught in the context of clinical scenarios that demonstrate the basic science principles in a real-world context of health care. Emphasis is placed on the fundamental principles of cell injury and repair, infection, neoplasia, and inflammation as well as hemodynamic disorders, thromboembolic disease and shock. Additional emphasis is placed on organ systems and their disorders such as the circulatory, liver, gallbladder and biliary systems. Material is presented in the context of case studies, utilizing clinical findings and addressing underlying basic physiologic, biochemical and immunologic processes as they relate to patient care and individual patient problem cases.

3
Second Year
ECHO-401

Echocardiography I

This course is designed to provide the echocardiography student with the necessary foundation of knowledge and understanding to deal with the patient in a clinical context. It also provides the student with the information necessary to perform basic and semi-advanced cardiac procedures utilizing 2-D imaging, M-mode, and spectral and color Doppler. High-quality image production, recognition of normal cardiac structures and pathologic states relating to various types of cardiomypoathy, murmurs and valvular heart disease and cardiac transplantation are stressed. Examination protocols for various procedures, review of anatomy, film reading and use of other scanning techniques and modalities are addressed. This is an internship course.

3
ECHO-402

Echocardiography II

A continuation of ECHO-401. The course is designed to provide the echocardiography student with the necessary foundation of knowledge and understanding to deal with the patient in a clinical context. It also provides the student with the information necessary to perform advanced and sophisticated cardiac procedures utilizing 2-D imaging, M-mode, spectral and color Doppler. High-quality image production, recognition of normal cardiac structures and pathologic states relating to cardiac diseases secondary to systemic illness, infiltrative heart, neuromuscular, and connective tissue diseases, endocrine and nutritional diseases, hematological disorders, AIDS, and pericardial diseases, cardiac tumors and thrombi, and diseases of the great vessels are stressed. Examination protocols for various procedures, review of anatomy, film reading and use of other scanning techniques and modalities are addressed. This is an internship course.

3
ECHO-410

Ischemic Heart Disease: Stress Echocardiography

This course is an introduction to stress echocardiography. Emphasis is placed on the basic coronary artery anatomy, physiology, pathophysiology, medical indications, fundamental principles, techniques and scan interpretation. Various methods of stress echocardiography such as digital, exercise, and pharmacological echocardiography are stressed. Students observe and perform these procedures during a clinical internship. This is an internship course.

2
ECHO-415

Cardiac M-Mode

Classroom and laboratory experience will provide the candidate with basic knowledge necessary to perform M-mode scans. High-quality image production, measurements, recognition of normal structures and basic pathologic states will be stressed. Examination protocols, review of specific anatomy, film reading, and use of other scanning techniques will be addressed. This is an internship course.

2
ECHO-420

Clinical Echocardiography I

This course prepares the student for application of classroom knowledge to the practice of echocardiography by means of a clinical internship. Performing basic, and some advanced echocardiography examinations in both the laboratory and clinical settings is stressed. Nursing procedures, ethical issues and medico-legal considerations are also discussed as they relate to the practice of echocardiography. The candidate is expected to perform basic and advanced examinations with little, if any, assistance by the end of this course. This is an internship course.

4
ECHO-421

Clinical Echocardiography II

This course provides the final development of echocardiography examination skills by means of clinical internship. The candidate is expected to perform general, advanced and sophisticated echocardiography examinations with no assistance by the end of this course. This is an internship course.

4
ECHO-425

Seminar in Echocardiography

This course is designed to introduce the student to the role of the echocardiograher, ethical issues and career opportunities in the medical field as well as provide an overview of the fiscal and daily operations of an echocardiography department. Speaking, writing, and researching skills are explored. This course also presents methods for researching a selected topic, developing paper-writing strategies, and making oral presentations. Students will research a topic and prepare a written document following common publishing guidelines in addition to making oral presentations. This is an internship course.

2
ECHO-430

Congenital Heart Disease I

This course is designed to provide the echocardiography student with the necessary foundation of knowledge and understanding of congenital heart disease with an emphasis on the ultrasound approach. Two-dimensional real-time imaging and Doppler techniques are presented. Performance on laboratory equipment is stressed. This is an internship course.

2
ECHO-431

Congenital Heart Disease II

A continuation of ECHO-430. This course is designed to provide the echocardiography student with the necessary foundation of knowledge and understanding of advanced congenital heart disease with an emphasis on the ultrasound approach. Two-dimensional, real-time imaging and Doppler techniques are presented. Performance on laboratory equipment is stressed. This is an internship course.

2
ECHO-465

Echocardiography Special Procedures

This course introduces the echocardiography student to the various techniques, procedures, and skills necessary to evaluate the heart. Topics include transesophageal and contrast echocardiography, and pericardiocentesis. The role of echocardiography in emergency medicine, operating rooms, and intensive care units is stressed. This is an internship course.

2
Total Semester Credit Hours

44