February 14, 2020
by Ava Gervan
Student Spotlight: On Valentine's Day, student sees the heart as an everyday calling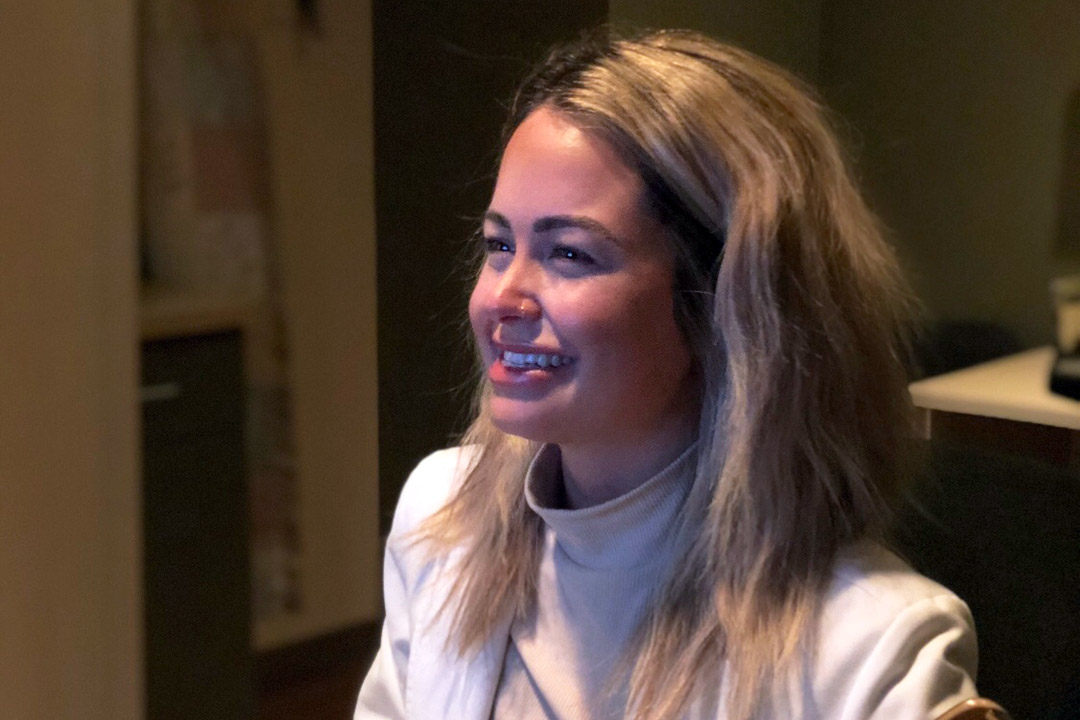 Some may see the heart as a symbol of love on Valentine's Day. Shelby Gilbert, a second-year echocardiography student, sees it as a profession.
Originally from Auburn, N.Y., Gilbert transferred from St. John Fisher College after completing her degree in special education and general education. Gilbert said she wanted to have more of an impact on people's lives though health instead of education.
Gilbert is currently fulfilling a clinical rotation at Sands Constellation Heart Institute. Gilbert said she loves that she gets to help patients every day to understand such an essential part of the body. 
What made you choose RIT?
I was looking for an ultrasound program and at first I was interested in the vascular aspect of it. That program had been full so they placed me into the cardiac program. I was pleasantly surprised with the turn of events because the heart is so complex and unique that I couldn't imagine studying anything else. My background in teaching has given me the skills to succeed in this program because I now appreciate school and the education system.
What is echocardiography?
I honestly didn't know it existed at one point. I describe it to people as an ultrasound for your heart. When people come in to get an echocardiogram, we look at their structure and function to make sure everything looks alright. We use a form of doppler to take measurements and after running some tests we can determine if your heart is healthy or not. It's really cool and fulfilling to help out with such an important organ in the body.
What's your favorite thing about this program?
I really like the clinical aspect of this. The first year we are in the classroom and we only get to scan each other. There are only 12 of us in the program so we get to know each other well. When you are on clinical rotation you are working with patients every day and experiencing the day-to-day routine that you will eventually be partaking in once we graduate. I'm working at an internship now and it's really helping me get a grasp of the feel of what I will be doing come May.
What is your favorite thing about the heart?
Everything in your body is based on your heart. Your heart is what pumps blood and oxygen to the rest of your body. Without it, you wouldn't be alive because that's what supports your body to function. It makes me feel valuable in the community because I get to help and assess patients with their health.
Do you like Valentine's Day more than others because of the heart?
I can appreciate this holiday more now that I know the ins and outs of the heart, it makes it more special to me. Even though Valentine's Day has different meanings to different people, it's fitting that February is heart month.
Do you know what you will be doing after you graduate?
I will be taking my state board for the ARDMS, the American Registry for Diagnostic Medical Sonography, which is a test you have to take in order to become a qualified ultrasound professional. When I pass that I will start looking for jobs immediately. I am very excited to get my foot in the door and start working. What I'm doing right now is my dream job. Although I do love education and kids, I enjoy learning about the heart more. I love the patient interactions every day. It's very rewarding.