Experiential Learning
CHST is a firm believer in the value of moving students outside of the classroom to gain hands-on experiences in their major.
Experiential learning at the College of Health Sciences and Technology comes in many forms, including clinicals, co-ops, internships, study abroad experiences, faculty-led excursions, and community partnerships. These experiences will be of great benefit to you as you seek to develop your skills, network, and job-search.
Faculty and students in CHST are experiencing more opportunities for interdisciplinary research and experiential learning locally, nationally and globally in the areas of health, nutrition, exercise, food studies, and many others than ever before. There's never been a better time to put theory into practice all while making the world a better place!
Clinical Rotations and Internships
Mandatory clinical internships are essential components of RIT's diagnostic medical sonography and physician assistant programs, with specific requirements dictated by the professional licensing bodies. RIT's relationships with Rochester Regional Health System and the University of Rochester Medical Center give RIT students hands-on clinical experience in hospital-based and ambulatory patient care settings.
Global Connections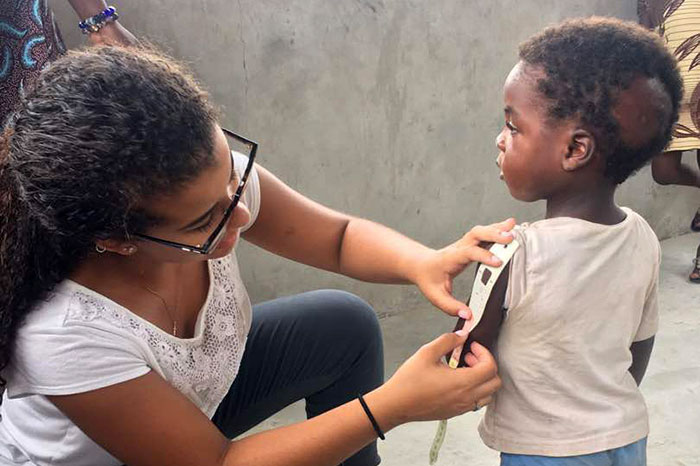 The Wegmans School of Health and Nutrition offered its first global research experience with a trip to Ghana to study the toll of anemia, a condition that afflicts as many as 70 percent of the children and 45 percent of the women in that West African nation. That experience yielded curriculum for a new stand-alone course, Global Food and Nutrition Perspectives, and plans to add future study-abroad components to complement the classroom work.
Health Coaching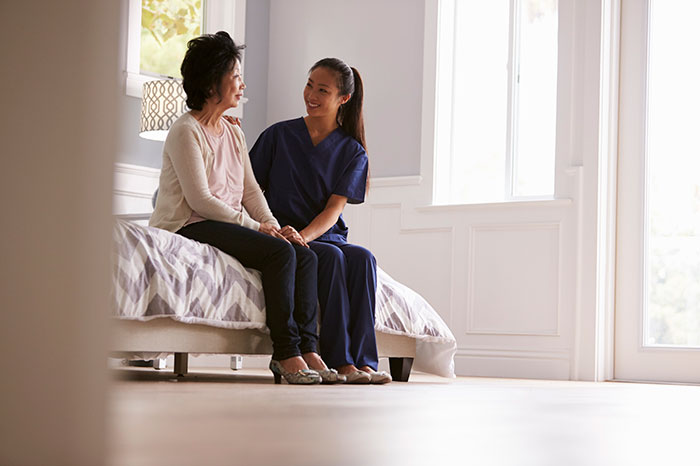 RIT students considering healthcare careers are participating in a program designed to help frail patients continue to live in their homes. As health coaches, students remind patients to take their medicine, exercise and eat nutritiously. They also listen to their clients' concerns and questions, which in turn helps the coaches identify potential issues that might require additional medical care. The experiential learning benefits patients, students and reduces recurring emergency-care visits.
Exercise Science
The exercise science field applies health, fitness, physiology, biomechanics and psychology with different goals: enhancing athletic performance and managing disease through exercise. RIT's bachelor's degree in exercise science provides students with academic training and practical experiences, right on campus. Exercise science majors can gain practical experience through RIT's student wellness and Better Me employee wellness initiatives. Students who become certified personal trainers through the American College of Sports Medicine can take advantage of opportunities to use their skills on campus to help people improve their health and fitness.
Priority Behavioral Health and Clinical Psychology Internship
Priority Behavioral Health Internship program provides training across clinical and community settings. Interns have the opportunity to work with clinical experts, nationally and internationally recognized experts in mental health treatment, substance use treatment and research as well as exposure to forensic psychiatry. This internship year is first and foremost a supervised, intensive, experiential learning opportunity focused on the delivery of psychological services. The program embraces a scientist-practitioner model in which theory and evidence routinely inform professional practice and each intern has protected time to pursue a scholarly activity that can center on research, program evaluation, clinical care, or education.
Local and Regional Partnerships
In addition to Rochester Regional Health System and the University of Rochester Medical Center, CHST maintains partnerships with a variety of organizations throughout the area, including Wegmans Food Markets, Foodlink, the Al Sigl Center and the Canandaigua Veterans Affairs Medical Center, to name a few.
Incoming students who plan to pursue medical school can apply for admission to a unique bridge program offered through RIT and Upstate Medical University. Acceptance to the program guarantees qualified RIT undergraduates admission to the Upstate Doctor of Allopathic Medicine program.