Fitness Lab Equipment
The Human Movement Lab houses state-of-the-art equipment utilized by exercise science students to gain hands-on experience conducting fitness assessments and testing. Fitness services, such as fitness assessments, are also provided by exercise science students to the RIT community.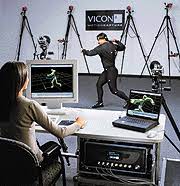 VICON Motion Capture System
VICON Motion Capture System provides computerized imagery for the analysis of human motion.
COSMED K5 Metabolic Assessment Device
The COSMED K5 is a wearable system designed for the measurement of metabolic parameters such as VO2, VCO2, Ventilation, HR, energy expenditure, either in the field or in the laboratory.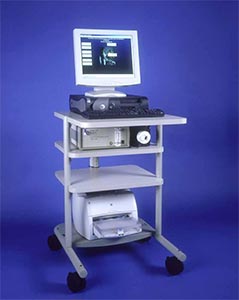 Parvo Medics True One 2400
Parvo Medics' TrueOne® 2400 is a compact, integrated metabolic measurement system for cardiopulmonary stress testing, indirect calorimetry, and maximal O2 consumption measurement.
Trackmaster Treadmill
With speed and grade integrated into the controls of the Parvo Medics metabolic measurement device graduated protocols can be administered during exercise assessments.
Monark 828 E
Workload resistance can be infinitely adjusted allowing exercise assessment to be conducted following a wide variety of protocols.  This versatile tool can be used to assess athletic performance as well as fitness testing for the general population.
Concept 2 Model D Rowing Ergometer
Simulated rowing is an excellent activity for the assessment of both aerobic and anaerobic capacity.  RIT has an excellent crew program and the Fitness Lab is proud to support these outstanding athletes with assessment services.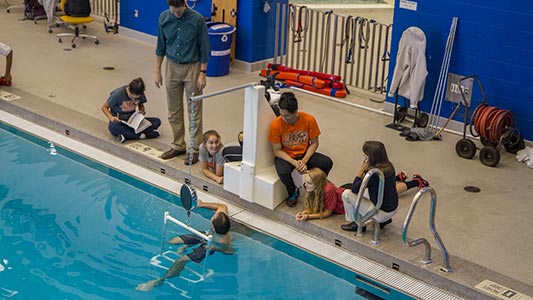 Hydrostatic body composition assessment equipment
Hydrostatic underwater weighing is a method of determining body composition (body fat to lean mass).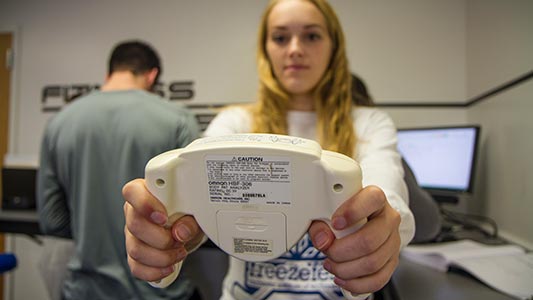 Omron HBF-306
The Omron HBF-306 monitor is utilized to quickly and easily measure a person's body fat percentage and body mass.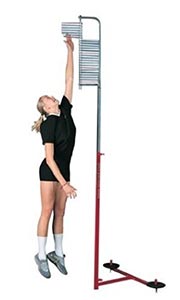 Vertec Jump Assessment
An easy to use, accurate and portable device to measure a person's vertical jump height.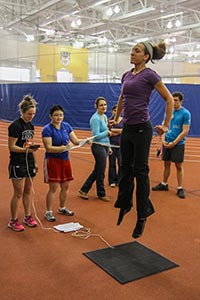 Probotics Just Jump
The Just Jump handheld computer is part of a revolutionary system for measuring several key parameters of leg strength, including vertical jump height, lateral movement, explosive leg power, sprint times and plyometric jumps.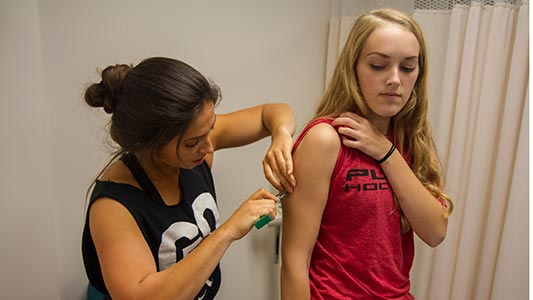 Lange Skinfold Calipers
The Lange Skinfold Caliper is an efficient tool used to determine a person's body fat through skinfold measurement.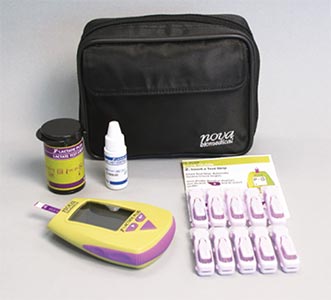 Nova Biomedical Lactate Plus
Lactate Plus measures blood lactate (muscle performance indicator) using a tiny drop of blood. Lactate is the premier indicator of the anaerobic threshold and a key predictor of competitive performance in aerobic athletes.
Accuflex Sit and Reach Device
The sit and reach test is a common measure of flexibility, and specifically measures the flexibility of the lower back and hamstring muscles.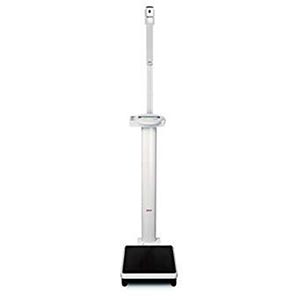 Seca 220 Weight Scale and Stadiometer
Body weight and height are precisely measured using the Seca 220.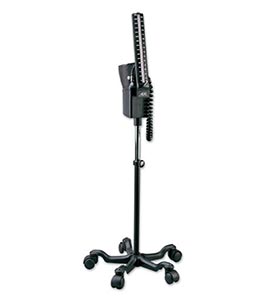 ADC Vertical Mercury Sphygmomanometer
This device is for the assessment of blood pressure.  In spite of the proliferation of excellent electronic blood pressure measurement tools, students learn about the hemodynamic principles involved in the assessment of blood pressure by mastering the technique with this classic device.