Past Exhibition
Sarah Kinard | Joshua Enck
August 06, 2021–September 25, 2021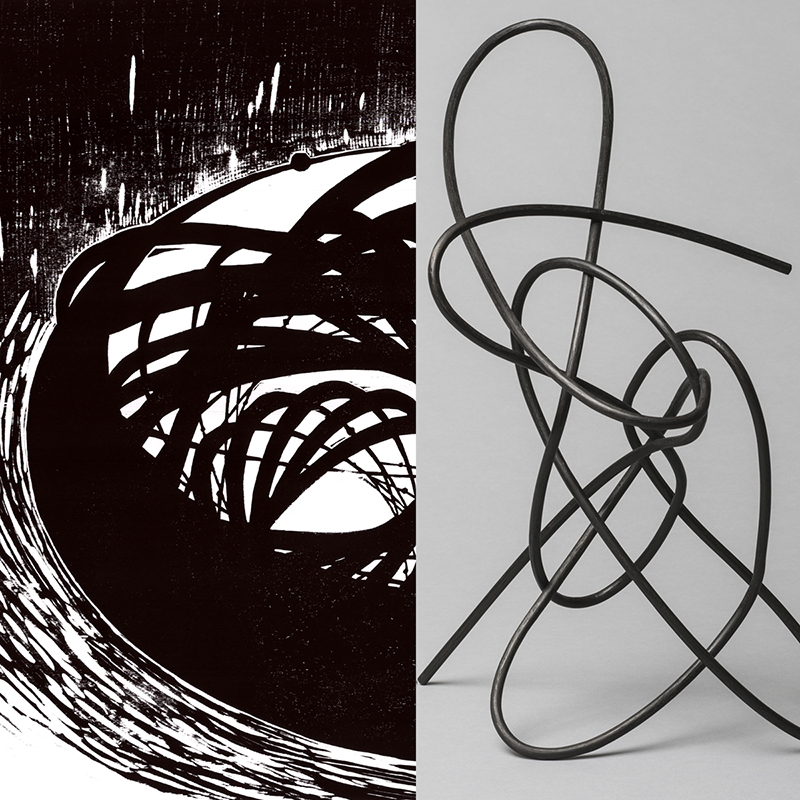 An exhibition of contemporary printmaking by Sarah Kinard and sculpture by Joshua Enck (2021 Anna Ballarian Visiting Artist), exploring two and three-dimensional abstract art using both old and new technologies. Presented as part of the 2021 Key Bank Rochester Fringe Festival. 
Exhibition on view: August 6 - September 25, 2021
Gallery Talk and Artists' Reception: First Friday, September 3, 6:00 PM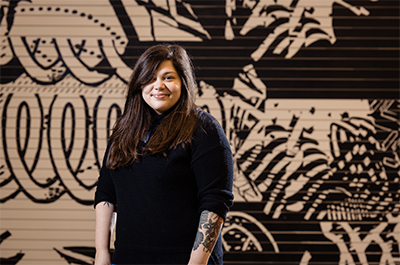 Sarah Kinard '18 MFA (Studio Art) is an emerging artist working primarily in painting and printmaking. She recently completed a mural commission as part of the new Mercantile on Main in the historic Sibley Building, where City Art Space is  located. Her work will be featured in a collaboration with Laurel Hartman for Play/Ground 2021, a public art project in Buffalo, NY. Sarah is an alumni of RIT's Studio Arts MFA program and currently teaches non-toxic printmaking, painting, and foundations courses at RIT.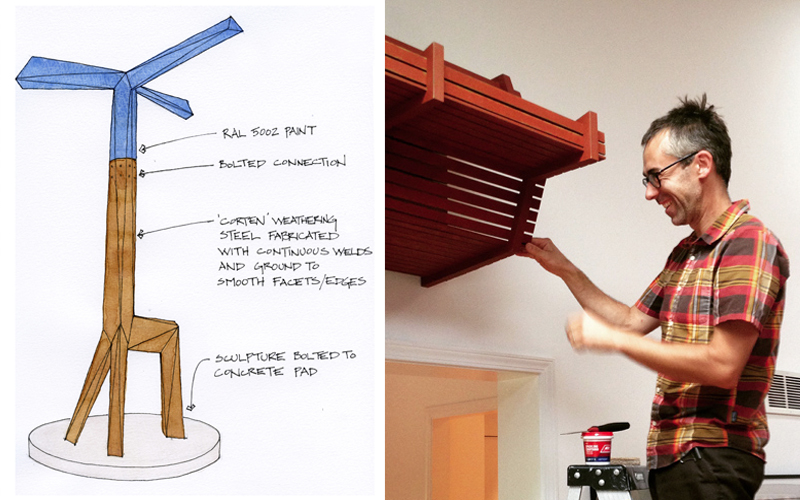 Joshua Enck is a mid-career artist and designer working primarily in sculpture. A Fulbright Scholar and trained as an architect, Enck received his MFA from Rhode Island School of Design and currently teaches at the University of Rochester. RIT welcomes Joshua as the Anna Ballarian Visiting Artist for Fall 2021. In addition to his exhibition at City Art Space, Joshua will place an original sculpture on the RIT campus as part of his visit. Click here to learn more about the Anna Ballarian Visiting Artist Series.