Past Exhibition
Stillness/Movement/Chaos: International Print Exhibition
June 04, 2021–July 25, 2021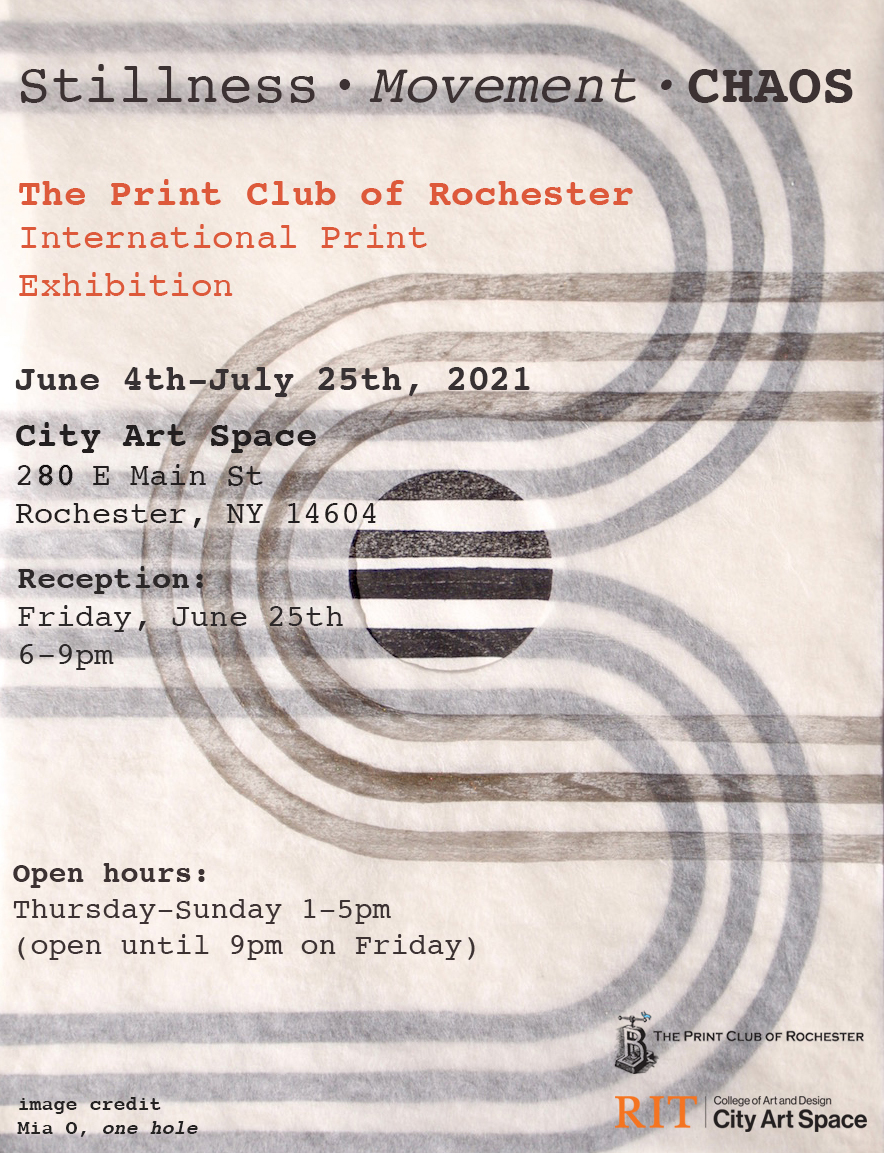 A group exhibition featuring artists working in all printmaking media, juried by Jenny Robinson and organized by The Print Club of Rochester. View the quick video tour of the show below.
Artists featured are: Miguel Aragon, Frances Ashforth, David Avery, Cynthia Back, Pat Bacon, Jonathan Barcan, Michael Barnes, Susan Belau, Kyle Chaput, Briar Craig, Beth Dorsey, Bob Erickson, J. Leigh Garcia, Bob Grove, Cheryl Hochberg, James Boychuck Hunter, Heather Huston, Sandra Kelch, Anna Kenar, Genevieve L'Heureux, Amanda Maciuba, Anna McDowell, Lian Chai Ng, Mia Oo, Sumi Perera, Elvia Perrin, Millie Wipplesmith Plank, Rosalyn Richards, Andy Rubin, Nicholas Ruth, Rachel Shelton, Mary Sherwood, Hester Stinnett, Heather Swenson, Taro Takizawa, Lisa Turner, Linda Whitney, and Nobuko Yamasaki.
Founded in 1930, The Print Club of Rochester has a 90-year love affair with the fine art of printmaking and prints. Originally established by 22 print-lovers, the club has continued and grown into the longest continually running print club in the United States. Today the club is committed to the encouragement of traditional and contemporary methods of printmaking. We look forward to a future of new ideas and directions in printmaking.
Gallery