Neonatal Intra-Hospital Transport Unit Angel's Arc
To address the need for safe transportation of critically ill newborns from local and rural hospitals to Hospital Escuela a multidisciplinary team of senior capstone students designed and created a full scale prototype for an intra-hospital transport ambulance staged on a Toyota Landcruiser 78 chassis.
The compact design makes relevant the transport practices and road conditions of the country in a cost- effective vehicle that is easily maintainable, repairable and properly outfitted with resuscitation and stabilization equipment including, but not limited to: incubators, ventilators, patient monitors and medical gases. Ergonomic and human factor study results optimized the design for the interior environment with consideration for the newborn and the functional and emotional implications for medical personnel, driver and family passengers.
Next Phase
Design development for outfit of the newly acquired 2019 Landcruiser with emergency care equipment from FERNO and build out as an ambulance with American Medical Response. Logistics planning with Honduran Red Cross and Hospital Escuela for inservice of the Angel's Arc and planning for long range studies, including performance, human factors and psycho-social impact.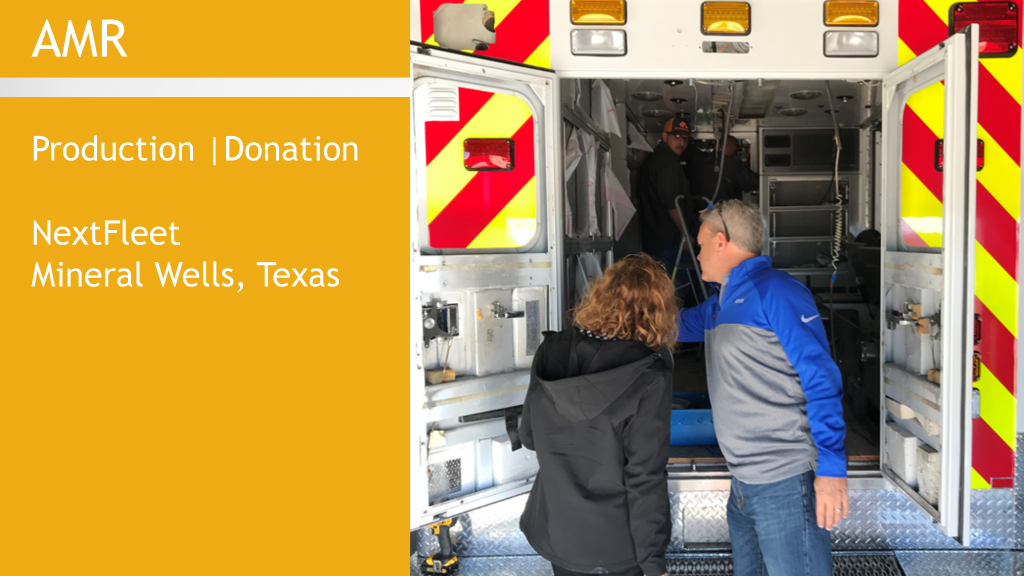 Faculty
Dan Harel, RIT Adjunct Professor, Industrial
Cory Stiehl, Design RIT Senior Lecturer, Engineering
Mentor
Mary Golden, RIT Assistant Professor, Interior Design
Consultants
American Medical Response
International Biomedical, Ltd
OLEDWorks, LLC
Design Team
Alexa Boyd, Interior Design
Ankhbayar Khosbayar, Industrial Design
Gage Ellis, Electrical Engineering
Charlotte Lefkovich, Mechanical Engineering | Public Policy
Rebecca Bonamico, Biomedical Engineering
Austin Zuercher, Biomedical Engineering
New Member 2020
Jonathon Sutton, Interior Design
Listen
Interested in learning more? Listen to a talk about this project given at the 2018 Autodesk University Conference.
"A Radical Collaboration: Using Revit and Fusion 360 to Design a Neonatal Ambulance,"
Student Research Existing Transportation in Honduras
Angel's Arc Student Design