Shifting the Current
It started with the keen observation of the short, powerful, yet simple, muscle movements of the common river trout. It resulted in a technological discovery that could lead to a new wave of prosthetics that can help those with disabilities to regain fine motor skills and even mobility.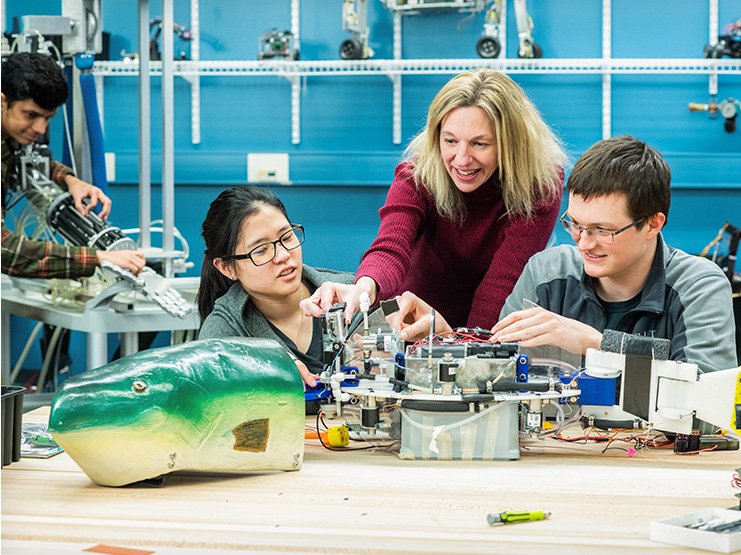 A team of RIT engineering students experimented with replicating those movements by building a robot using a super-strong, stretchy fiber that carries an electrical charge. Using that charge, the material contracts, similar to the way human muscles do after receiving an electrical impulse from the brain.
Tinker. Test. Reimagine.
That's how folks at RIT solve problems that impact the world around them.
Where inspiration from nature becomes a hope for tomorrow – you'll find RIT. It's this kind of research and creative thinking that fuels innovations that move the world forward. These robots are a direct result of our inquisitive nature of faculty and students, who are encouraged to explore the wonder and possibility of their own ideas.
Do you want to help build a better future?
Learn about how you can be part of the solution by visiting us.