Wayfair gifts $850,000 in servers to RIT's Computer Science House
Alumnus facilitates donation of 200 servers to upgrade special interest house
When RIT's Computer Science House put out a call for hardware donations last year, Fred Oettinger—an alumnus and staff engineer at Wayfair—got an idea. He knew that Wayfair had just what they needed.
Wayfair, one the world's largest destinations for the home, has gifted RIT's Computer Science House (CSH) about $850,000 in server equipment. The 200 servers and accompanying networking gear comes from decommissioned data centers at Wayfair and will help upgrade technology at the university's special interest house.
While studying information technology at RIT, Oettinger spent three years living on the third floor of Nathaniel Rochester Hall in Computer Science House. As a member of CSH, he enjoyed working on extracurricular projects and being around other people enthused by computing and technology.
Since graduating in 2005, he has followed what the group has been up to on social media. One day, he saw a Facebook post from current members who were looking for donations for their server room, as their gear was woefully out of date.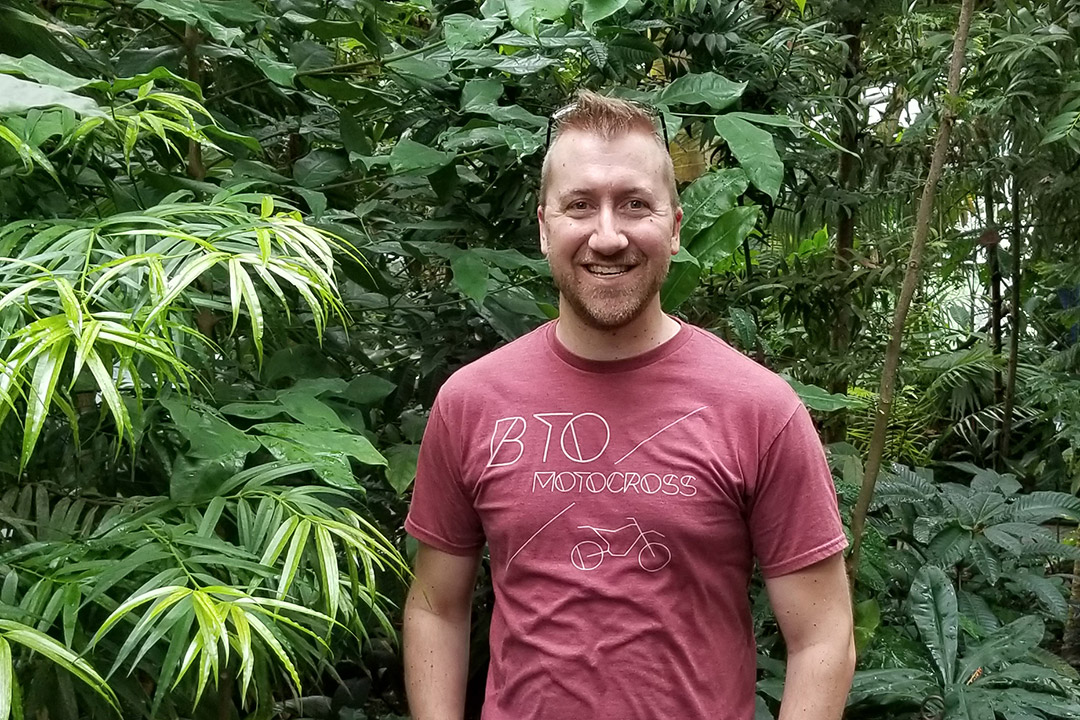 "I've worked on some huge projects and reached every career goal I've set for myself," said Oettinger, who is now a staff engineer on the Messaging Team at Wayfair in Boston. "A huge part of my success is based on the interactions I had in CSH. It runs mainly on donations, so I wanted to give back in some way."
At Wayfair, Oettinger knew that the company was in the process of decommissioning its physical data centers and making the switch to go fully cloud-based.
"I was thinking we could get five or 10 servers for CSH, but then Wayfair's Data Center Team and Corporate Social Impact Team asked how many hundred they needed," Oettinger said. "I was beyond blown away by the generosity and willingness to help. This has been the most rewarding experience of my career."
Klaus Curde, the OpComm director for CSH, put the hardware upgrade into perspective. "Our 15 old Proxmox servers running virtual machines had roughly 24 CPU cores and 72 gigabytes of RAM each. Now, the upgraded servers have 48 CPU cores and 600 gigabytes of RAM each."
The students were able to consolidate the original 15 nodes into just four of the new servers. Curde also said that they now have petabytes of storage to spare. For Wayfair, leaders saw this donation as a win-win, because it meant that the physical technology wouldn't be sent to a landfill and could be used for education.
"A lot of our systems were approaching 10 years old, so I don't know what we would have done if Fred hadn't answered our call for help," said Curde, a fourth-year computer science student from Sharon, Pa. "We've essentially been pulled 10 years into the future and we couldn't be more excited and thankful."
For more than eight months, Curde, Oettinger, and many other team members worked to figure out the logistical challenges with getting servers from Boston to Rochester, N.Y., and the technical challenges with migrating services. Johonnot Technologies wiped the hard drives, prepared the servers, and organized the full inventory needed to facilitate the donation. When Johonnot's co-founder learned it was a donation for college students—rather than a sale—they donated their trucks and work at no cost.
"We were literally jumping up and down and high-fiving when we found out about this gift," said Olivia Dennehy, a CSH member and third-year human-centered computing major from Medway, Mass. "We are so hyped that we'll have even more opportunities for people to create whatever their minds can think of."
The new servers will give CSH members the unique learning opportunity to build an enterprise-grade cloud data center from the ground up, with 40 gigabit fiber networking and powerful servers. CSH can also now offer more computing power, memory, and storage for members and alumni to create powerful virtual machines for their projects.
Dennehy is excited to work on more front-end web development projects, including a panic attack de-escalator website that she's building. Another member plans to continue working on an artificial intelligence system that does facial recognition of pets. Before the server upgrade, he was only able to do facial recognition for five of his pets, but now he said that he can do it for everyone's pets in CSH.
Computer Science House is one of the oldest special interest houses at RIT. Founded in 1976, CSH provides a living environment for more than 50 on-floor students and dozens of off-floor members who are interested in computing and technology.
CSH's mission has always been to help its members grow intellectually, socially, and professionally. Creating special projects is an integral part of being a CSH member. The floor's 3D printing lab, electronics research room, and server room are just some of the resources that help CSH students continually create.
This gift is part of Transforming RIT: The Campaign for Greatness, a $1 billion university fundraising effort, the largest in university history. This blended campaign seeks support from a variety of investors, including alumni and friends, government and corporate partners, and research foundations and agencies. The campaign has raised $912 million to date.
Topics