Past Exhibition
Where Were We
October 01, 2021–October 24, 2021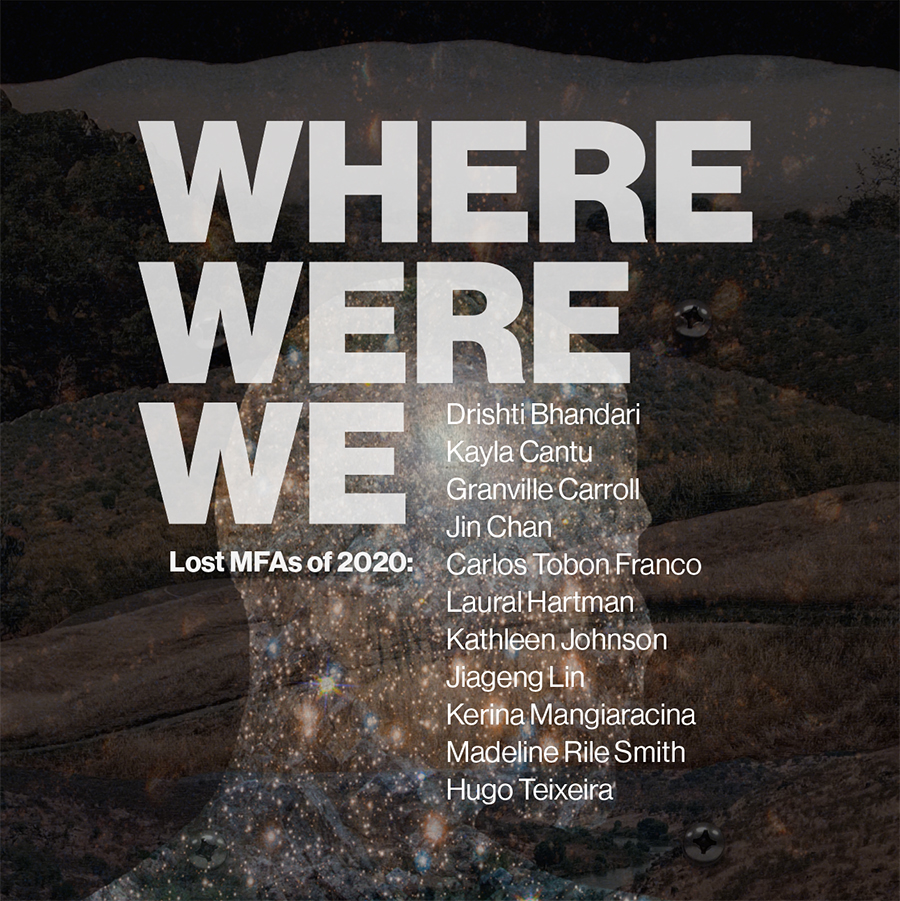 In spring 2020, art and design graduate students across the country were preparing for their thesis exhibitions -- visual culminations of their work and research -- when they were abruptly cancelled due to pandemic shutdowns. Many of their projects were migrated online, but it was no substitute for the experience of producing, installing and witnessing the physical results of their graduate study. Thesis exhibitions are typically the only venue where fellow students, faculty, and the public can evaluate and celebrate this important milestone, in-person.
Where Were We attempts to reconvene a group of thesis students (now alumni) from MFA programs in the RIT Schools of Art, American Crafts, and Photography and Related Media. While their original thesis exhibitions may be lost, and most of these artists have moved on, this show serves as a sample of recent and/or original thesis work in an effort to recognize their place -- to find them where they were, and/or where they are now.
The 11 participating artists are listed below. View each of their personal webpages by clicking on a name. 
Drishti Bhandari
Kayla Cantu
Granville Carroll
Jin Chan
Carlos Tobon Franco
Laural Hartman
Kathleen Johnson
Jiageng Lin
Kerina Mangiaracina
Madeline Rile Smith
Hugo Teixeira
The following artists were unable to participate in Where Were We, but links to their web pages are provided below:
Gallery