School of Art

Overview
From an idea to a concept to the finished piece, the School of Art is made up of a tight-knit community of makers who ideate and create one-of-a-kind art. Whether it's using 3D printers, charcoal and a sketch pad, or a pottery wheel, student-artists use cutting-edge technology and traditional methods to produce stunning work that culminates with a gallery exhibition in their senior year. The school is led by award-winning faculty members who exhibit in galleries and juried shows around the world. The breadth and depth of the facilities and studios are unmatched by our peers. Graduates have a solid foundation for a career as a professional artist — producing, marketing, and selling their work or other opportunities such as teaching, advertising/marketing, or arts administration.
16
A maximum class size of 16 ensures students receive individualized attention.
15
The School of Art routinely welcomes more than 15 visiting artists each year for in-person or virtual demos and lectures.
100%
Every student studying an option in the studio arts program exhibits their work at least once in an RIT gallery spaces.
---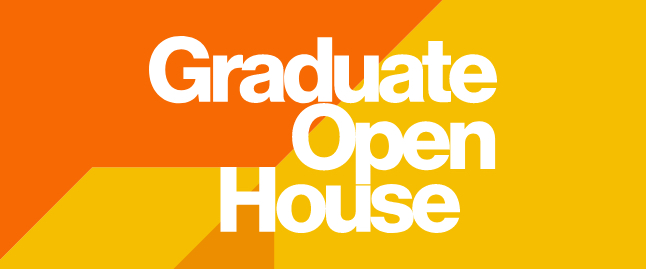 ---
Join us virtually.
Dive into graduate academics and research to expand your future career opportunities.
---
---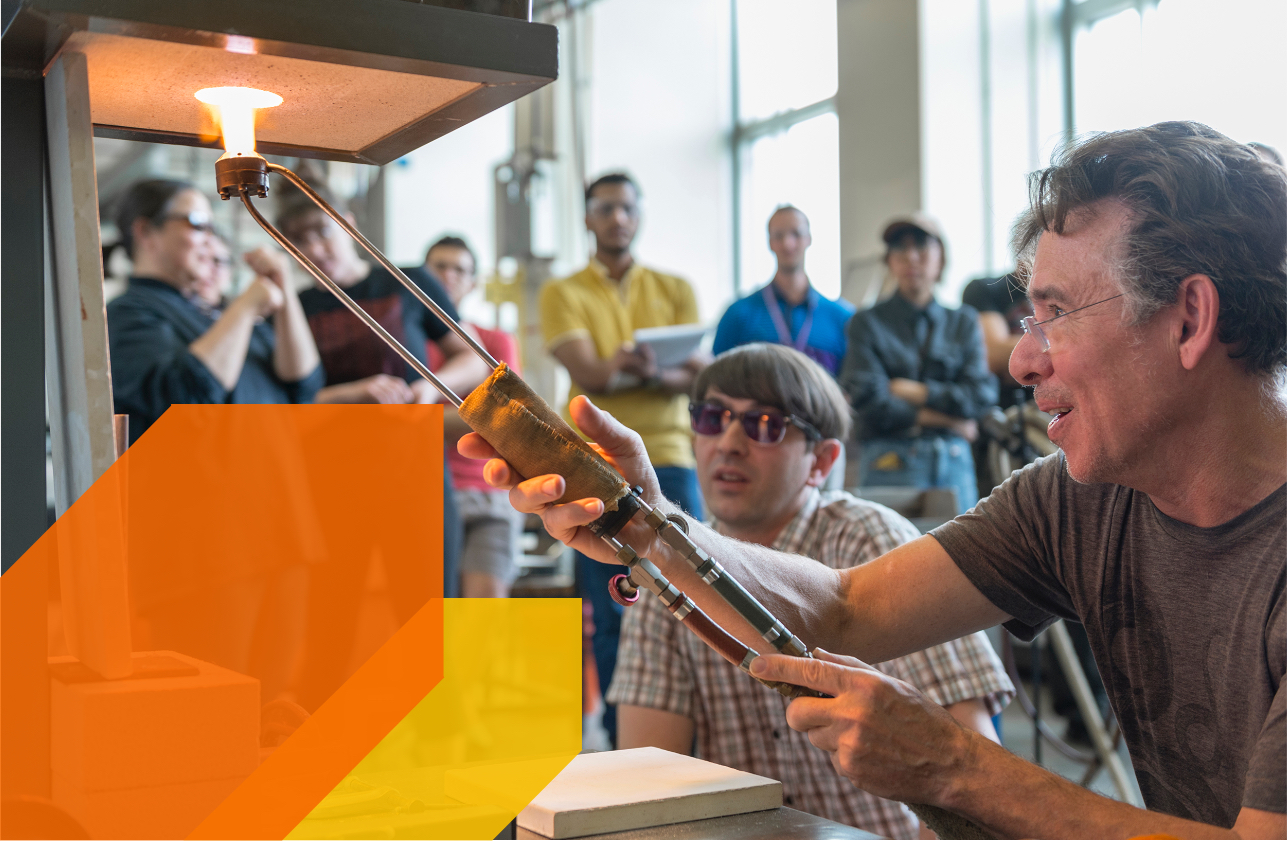 ---
Visiting Artist Lecture Series
Each year, RIT's glass program hosts eminent artists, designers, thinkers, and educators from around the world as part of its Visiting Artist Lecture Series. Through workshops, lectures, and discussions the series contributes to the artistic and personal growth of students.
Learn more
---
Latest News
January 25, 2021

Alumni spotlight: Melissa Huang '14

Between her work as an internationally exhibiting artist, in galleries and archives and as an appraiser, Melissa Huang '14 (Fine Arts Studio) has fully immersed herself in the world of art.

January 4, 2021

Remote start students exhibit work on RIT's China campus

Nine College of Art and Design first-year students took advantage of RIT's international remote start option, and concluded the semester by exhibiting sculptures created in their 3D Design class.

December 9, 2020

Alumna lives out her fantasy as illustrator and author

Rose Catherine Khan '06 (Illustration), '09 MST (Visual Arts-All Grades) is a fantasy illustrator whose work has been licensed into a range of products — including puzzles that have been flying off the shelves. 
Featured Work
Screen Print Mural
Unique Fair-Smith
"My work with 'Hollow' seeks to give substance to our collective struggle for liberation, while serving as a tool to grapple with my dissonance as a Rochestarian in light of recent&nbsp...
View More

about Screen Print Mural
Poetry in Art
Kate Johnson
Contemporary poetry and the history of fables play an important role in the thesis work of Kate Johnson '20 MFA (Fine Arts Studio). She uses the image of teeth as symbols of currency and sacrifice....
View More

about Poetry in Art
'Connections'
Kerina Mangiaracina
"In my life as a child, wife, mother and artist, the issues related to relationships and connections to others have defined the parameters of my journey. Bonds that link or separate us, desire,...
View More

about 'Connections'
Featured Profiles
Community Outreach Project
RIT's Visual Arts-All Grades (Art Education) MST program teamed up with local partners for a community outreach project that brought joy and creativity to area youth.
View More

about Community Outreach Project
Art Apprenticeship
After graduating with two degrees from RIT, Daniel Pfohl '18 (Ceramics), '19 MST (Visual Arts-All Grades) went on to work alongside award-winning potter Simon Levin.
View More

about Art Apprenticeship
Undergraduate Programs
The School of Art offers professionally oriented degree programs in studio arts (options in ceramics, expanded forms, furniture design, glass, metals and jewelry design, non-toxic printmaking, painting, and sculpture), illustration, and medical illustration. The studio arts degree is studio intensive and allows you to immerse yourself in a concentration, developing both technical and creative skills. The highly sought-after medical illustration BFA is one of only a few offered in the country. Medical illustrators transform complex information into visual images that communicate with a variety of audiences from patients to doctors to scientists. Graduates of the illustration program work for publishing companies, advertising firms, and corporate art departments, as well as create and design concept area for cinema, games, and animation.
Graduate Programs
The fine arts studio MFA is a two-year program made up of immersive studio courses chosen from painting, sculpture, printmaking, and expanded forms. The program culminates with a thesis and an exhibit in the college's Bevier Gallery. The Master of Science for Teachers in visual arts-all grades (art education) program prepares students to become certified to teach kindergarten up through 12th grade in New York state.
Explore the history of art and architecture across multiple cultures and eras. Art historians examine a culture's artistic production, analyzing form, content, and creative context to better understand how art expresses the intent of the artist, the interpretation of the viewer, or particular cultural values and ideals. Students will use art historical methodologies to evaluate works of art, formulate a history of artistic style, analyze art in relation to its historical context, and engage with the world of contemporary art.
Learn More

about Art History Immersion
Explore the history of art, architecture, craft, design, photography, and aesthetic theory across multiple cultures, eras, and intellectual perspectives. Art historians examine a society's artistic production, analyzing form, content, and process to better understand how art expresses meaning within specific cultural contexts. Students completing this minor will be able to use art historical and related methodologies to evaluate works of art, formulate a history of artistic styles, analyze art in relation to its historical setting, and engage with the world of contemporary art. The minor's emphasis on writing and critical thinking complements any academic program while the inclusion of visual analysis, historical context, and theoretical approaches to artistic production make this a useful addition for students seeking careers in areas such as the fine arts, education, design, communication, game design, museum and gallery work, or digital humanities.
Learn More

about Art History Minor
Student Resources
For internal College of Art and Design resources such as academic information, forms, FAQs and more, visit inside.cad.rit.edu. For information about academic advising, visit here.