Pre-College Portfolio Preparation
Overview
Our School of Art's annual Pre-College Portfolio Preparation Workshop was re-envisioned in 2020 to offer students an engaging and rewarding experience in a virtual environment. Stay tuned for details about the 2021 course.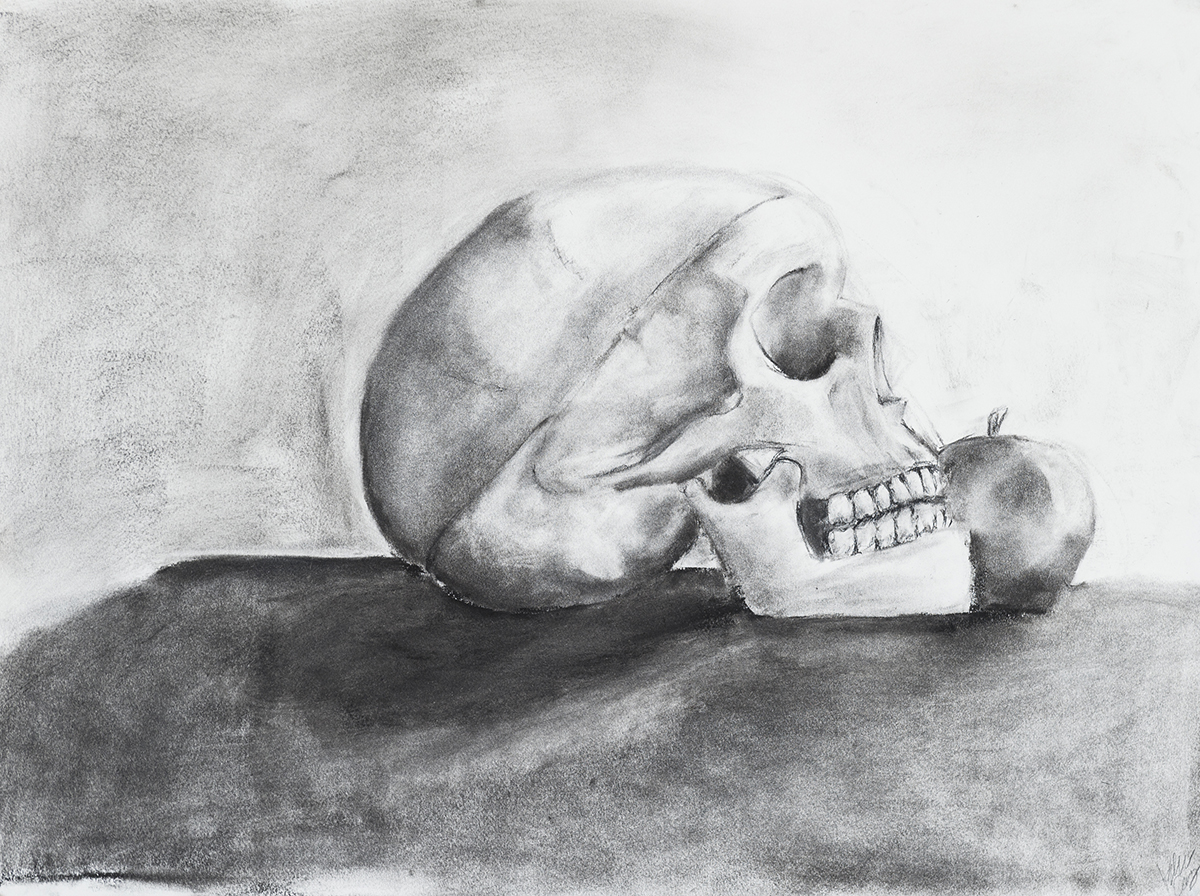 ​
Students take on an exquisite corpse drawing assignment.
The course, taught by School of Art faculty, is an annual two-week visual arts class designed to prepare the portfolios of rising high school juniors and seniors for admission to college art programs. Dates and other information about the 2021 workshop is scheduled to be available in the winter of 2021.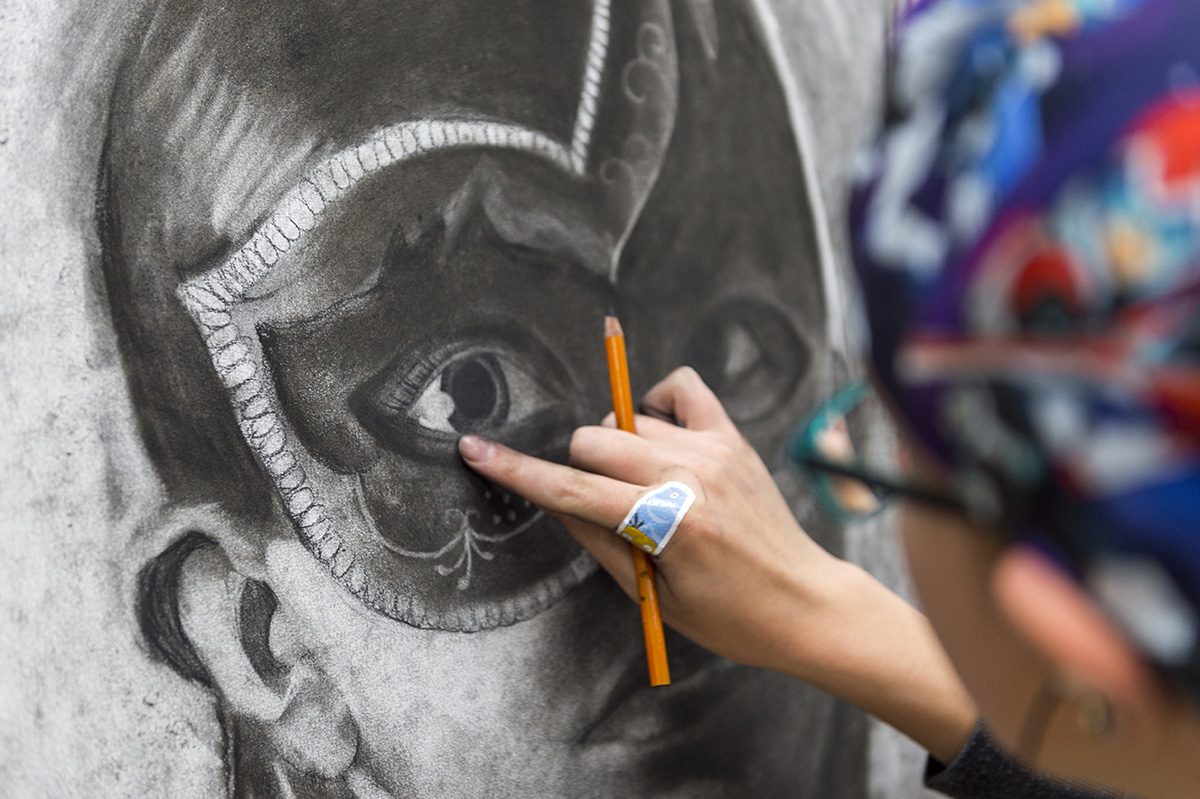 ​A self-portrait from the 2019 workshop. By RIT Photo Services.
Prepped for Success
We want to see the students' own creations and drawings from observation. If we don't typically see it in our reviews, we give those opportunities to the students for their portfolios — we're trying to give them a leg up so they have more choices.
Denton Crawford
A workshop instructor since 2014
During the workshop, students will complete a range of projects for inclusion in their portfolios in an online environment with creative peers and RIT School of Art faculty. Students are provided the necessary tools and resources to take on assignments that cater to what college art programs are looking for in applicants. Past assignments have included:
• Still-life drawings
• Gesture drawings of the figure
• Self-portraits using charcoal
• Printmaking
Past experiences:
Dylan Desmarias (Ridgefield, Conn.)
"I would tell anyone interested in art to take this course. I have had an awesome experience. Not only does it get you pieces for your portfolio, but it's like a pre-college experience. It's been a sneak peek at the future and I'm excited to go to college because of it."
Juliet Hull (Burnt Hills, N.Y.)
"This program gives you a head start on the projects that you're really going to want for your portfolio. It's less of a stress because you have a head start from some of the stuff you'll work on during the school year."
Elizabeth Lowe (North Canton, Ohio)
"Printmaking and figure drawing was something that I got to try for the very first time, which was really exciting. There are a lot of things that I've been able to experience and technical skills that I've learned during the course that are opening my eyes to bettering myself even more than I thought I could and getting me ready to handle college art."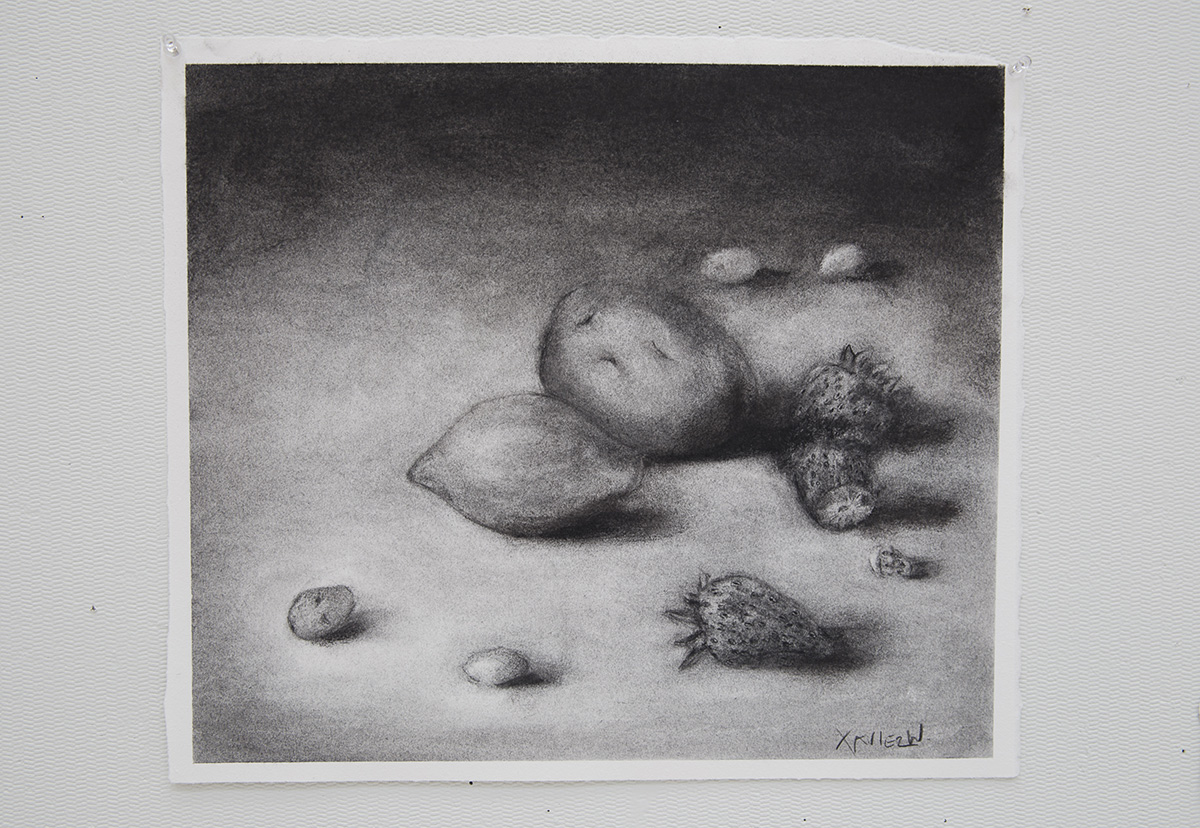 ​A still-life drawing from a previous workshop. Photo by Ryan Flanagan.