Co-op in the College of Art and Design
11th
RIT Ranking for co-op or internship programs
U.S. News & World Report, 2023
$745
Approximate weekly co-op earnings
RIT Career Services and Co-op
*College of Art and Design undergraduate students
What is a Co-op?

Co-op. Internship. Summer job. Apprenticeship. Paid experience. The terms can be confusing, but at RIT, it all counts toward your future goals. As long as you are doing paid, hands-on work that relates to your major for 10-plus weeks, you are eligible for either part-time or full-time co-op credit. 
Prepare for the Real World, in the Real World
RIT consistently ranks as having one of the top co-op programs in the country! With support from the Office of Career Services and Cooperative Education, students have assistance every step of the way as they pursue unparalleled experiential learning opportunities. 
Co-op versus Internship - What's the Difference?
Differing from co-op, an internship at RIT is a credit-bearing learning experience requiring faculty approval. The number of credits for an internship depends on the experience. Tuition is charged per credit hour. Learn more about the benefits of interning
What's Out There?
Our students employ professional-level skills sets to elevate the companies they work for. Their co-op experiences have been at top creative agencies, advertising firms, professional studios, automotive companies, research institutions, software companies, media organizations, professional art, game and production studios, theme parks and everything in between. Whether it's working with cutting-edge filmmaking technology or for a world leader in sustainable energy, our students' co-op contributions are felt across countless fields.
Student co-op placements have included Canon, Warner Bros., Tiffany & Co., Tesla, Dixon Schwabl, Google and the Academy of Motion Picture Arts and Sciences.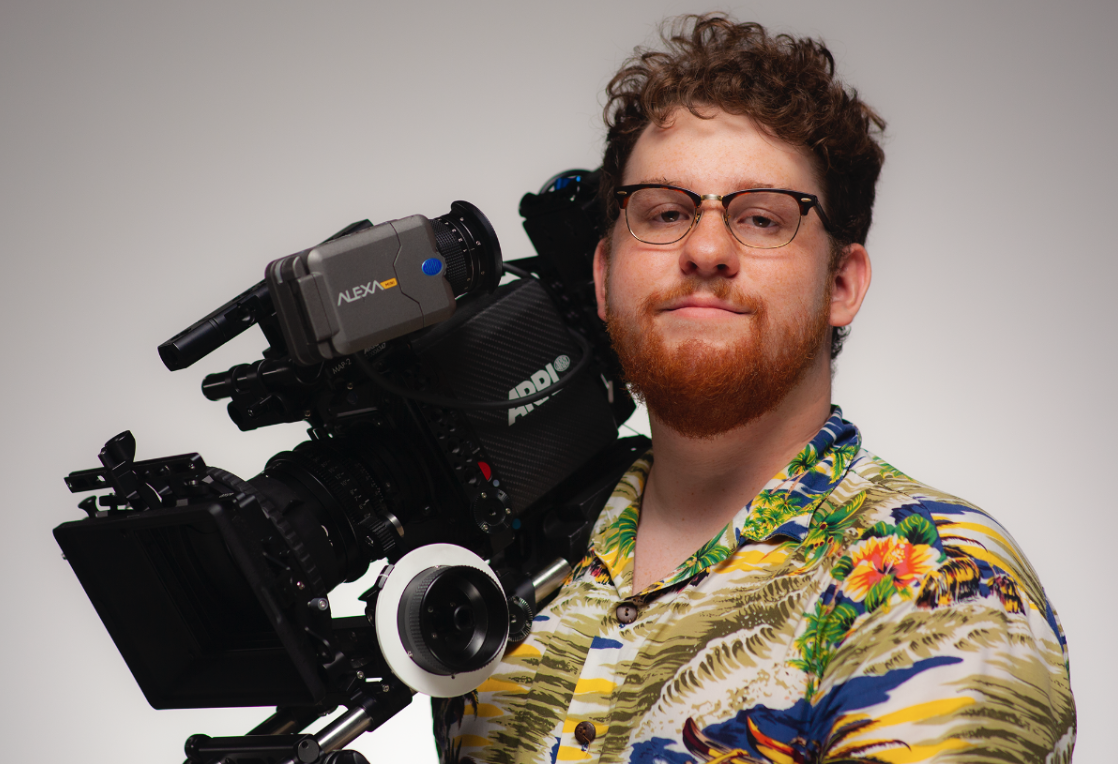 "I would recommend a co-op to students who want to start proving their learned skills from classes in real-world scenarios and learn from seeing professionals in action."
- Simon Yahn '22 (motion picture science)
RIT MAGIC Spell Studios co-op, virtual production behind-the-scenes producer and videographer
Yahn is now an imaging engineer at Technicolor Creative Studios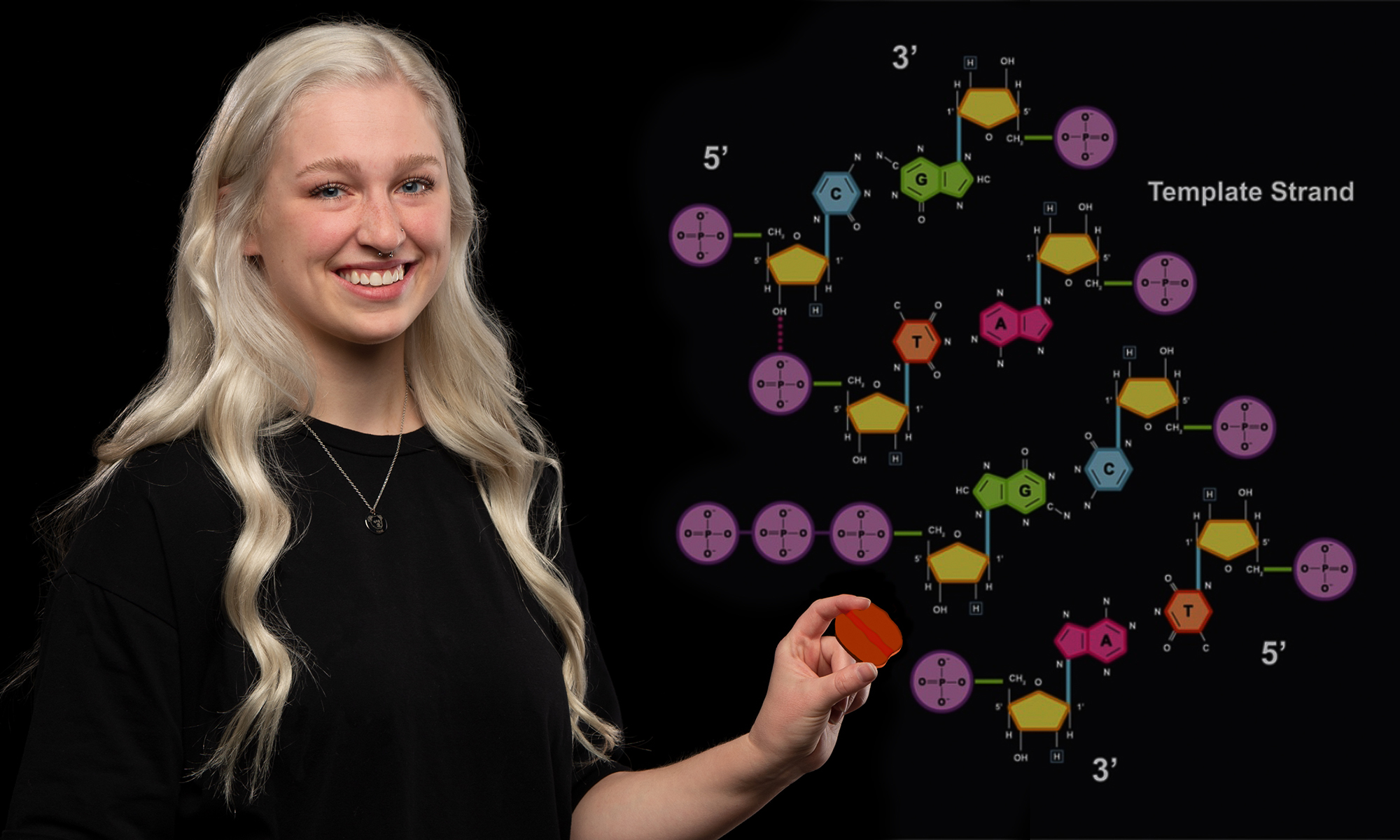 "Co-ops allow you to build skills that can't be taught in the classroom. It is important to have a strong portfolio, but that extra experience of a co-op really pushes your competitiveness as a new artist entering the field."
- Ashley Mastin '21 (medical illustration)
St. George's University School of Medicine co-op, scientific illustrator
Mastin is now a scientific illustrator for Science magazine
Recent Positions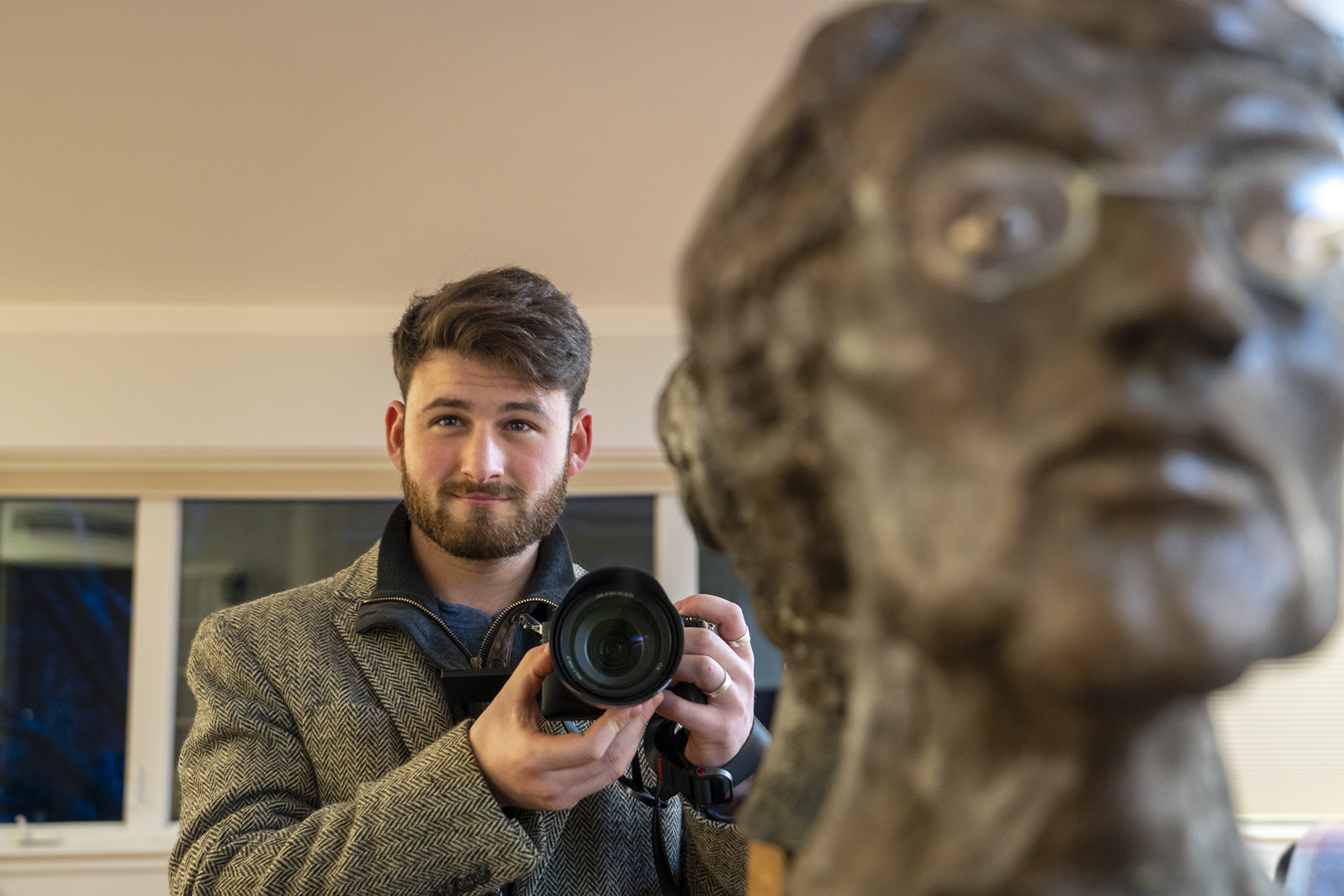 Ben Braun (photojournalism - photographic and imaging arts)
Pittsburgh Post-Gazette
Photojournalist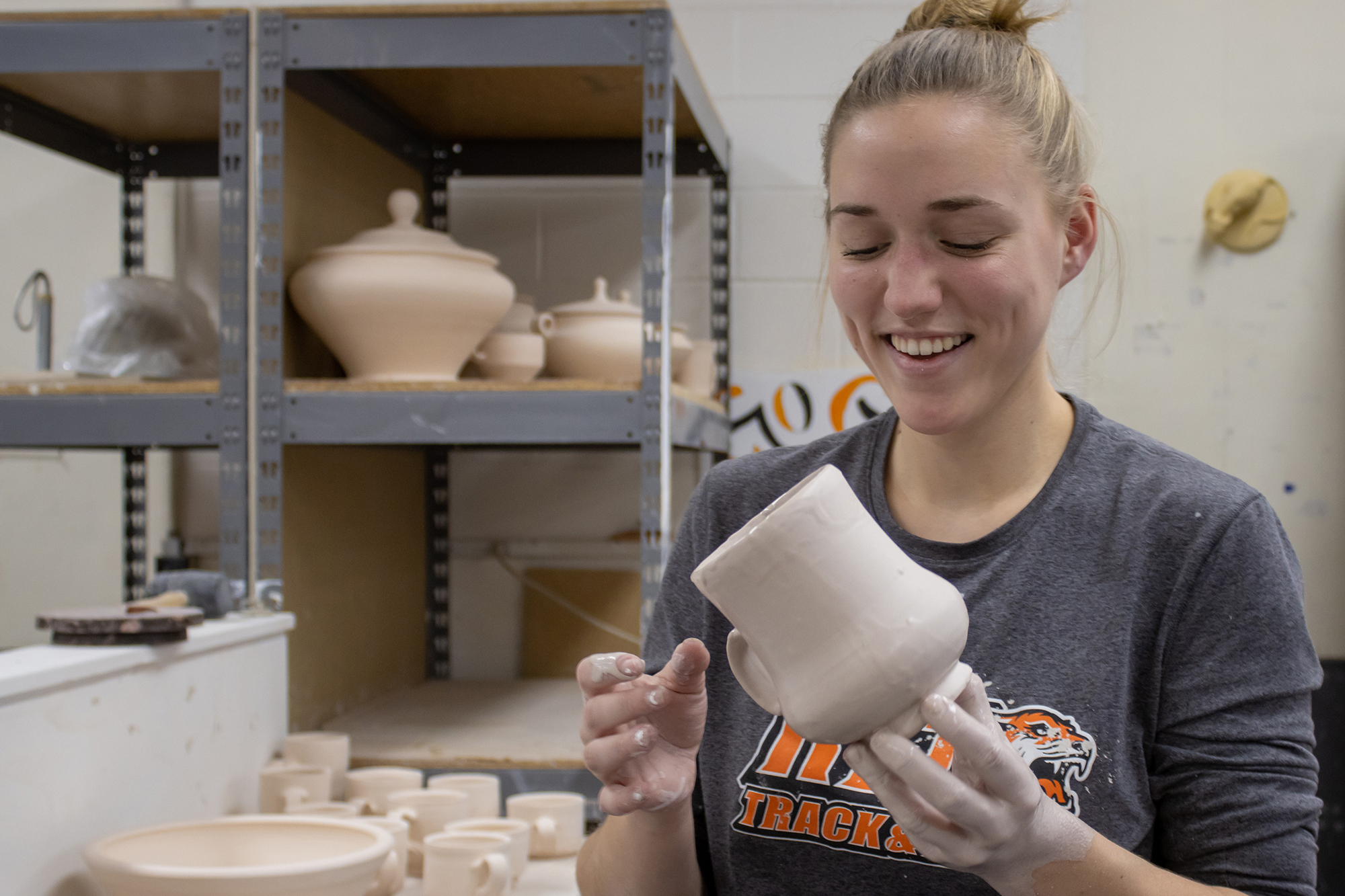 Marian Draper (ceramics - studio arts)
Northern Clay Center
Teaching Assistant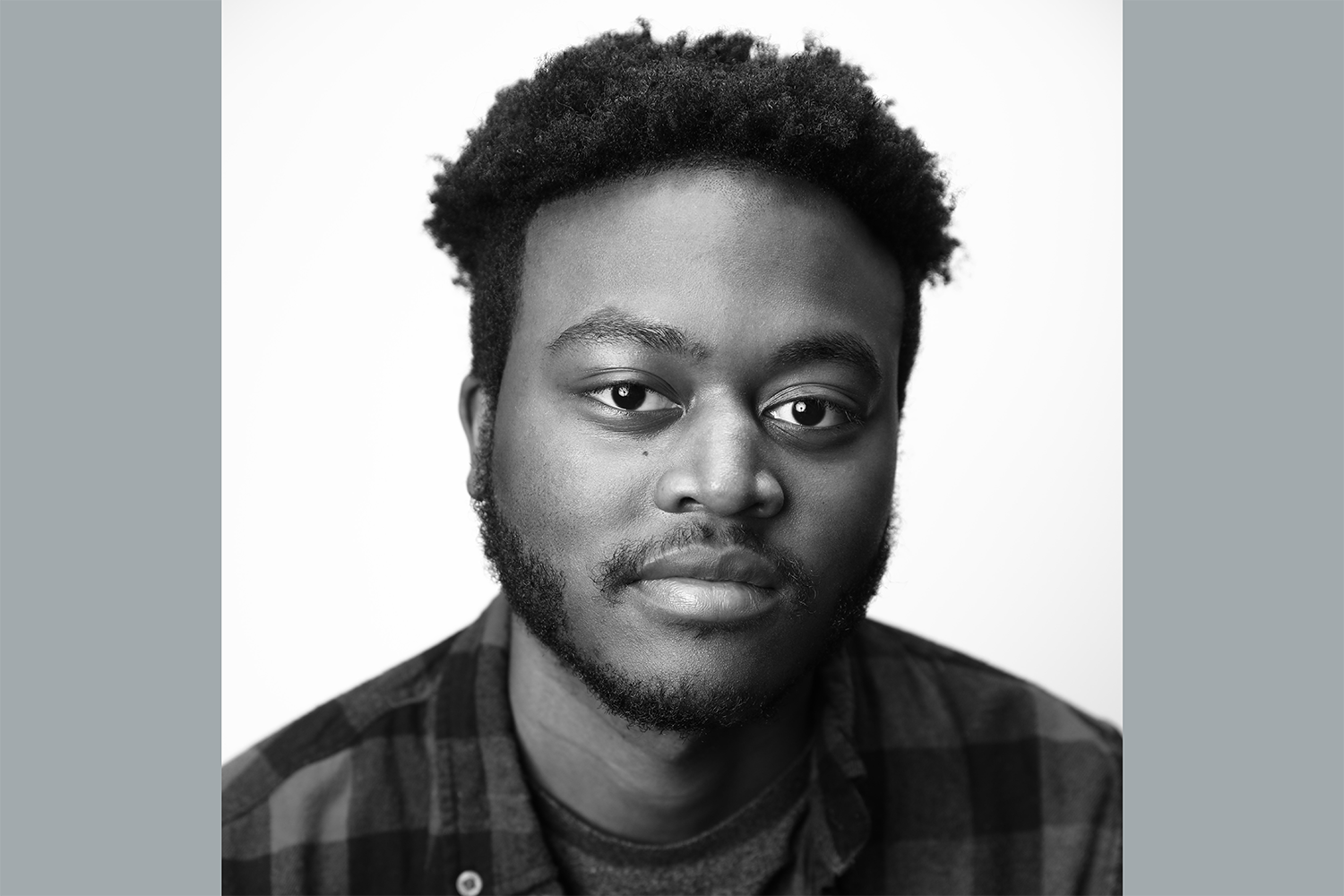 Isaiah Gates (production - film and animation)
SFL Media
Intern/Production Assistant
Katie Hobler (new media design)
Adobe
User Experience Design Intern
Creative Industry Days
Students meet with RIT's impressive network of companies each year during Creative Industry Days. Organized by the Office of Career Services and Co-op, the event features one-on-one portfolio reviews, recruiting and networking between students and dozens of participating employers — from giants like Adobe, Disney, Google, Microsoft and Procter & Gamble to local creative agencies and companies. The event has directly led to full-time employment and co-op and internship opportunities.
Getting Started
Whether you're starting your search for a co-op, or are ready to report your experience, you have help at RIT!
Find a Co-op
Finding a co-op takes time, preparation and teamwork, and is ultimately your responsibility. The good news is the Office of Career Services and Co-op has a dedicated team with countless industry connections ready to help you identify job opportunities. Be sure to also connect with your academic advisor about your co-op interest. 
Report a Co-op
Reporting your co-op is a way to pay it forward, as it helps the Office of Career Services develop more job leads for you and your peers. 
If you have any questions about pursuing or reporting a co-op, the Office of Career Services and Co-op is here for you!