National Council
Mission
The College of Art and Design National Council comprises a talented group of individuals called upon regularly to advise the Dean on strategic issues and initiatives of major significance to the college, while also shaping visionary plans for the future.
Council members provide critical input, analysis and philanthropic support, as well as promote the College to external audiences. Membership consists of alumni, parents, friends, and corporate partners of RIT who are leaders in their fields and can provide national and global perspectives.
The Council meets twice annually in the fall and spring. Membership is by invitation only from the Dean. Members serve three-year terms, renewable once, and are eligible for re-appointment after a break in service at discretion of the Dean.  A Chair, appointed by the Dean, typically serves a two-year term.
Council Members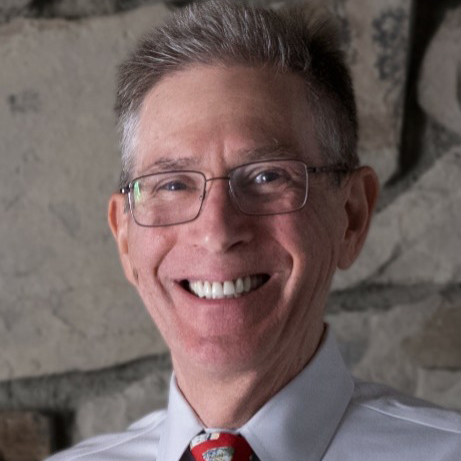 Peter Blacksberg
Peter Blacksberg '75 (photography) is an unusual mix of creativity and business. While a photography student at RIT in 1973, he designed a sign language alphabet typeface and became an interpreter.
After graduating in 1975, Blacksberg designed and built two recording studios, moving to D.C. to become one of the first interpreters at Georgetown University Law School. In 1979, he moved to Silicon Valley, where he helped develop the first computer graphic systems for artists. Blacksberg says, "Pixels are in my DNA." In the late 1980s, he worked at Broderbund Software at the beginning of the multimedia CD revolution.
In 1990, he moved to New Jersey to manage a family‐run cemetery, obtaining his MBA from Columbia University in 1993. He retired in 2018. Throughout his career, Blacksberg remained current with photography, making the transition to digital in 2003. In 2016, he began a working relationship with NASA astronaut Donald Pettit to develop an algorithm for repairing images taken on ISS in conjunction with professors and students in the College of Science.
In 2018, working with fellow RIT alumni Wendy Marks and Bill Springer, Blacksberg produced "Portraits of a Planet: Photographer in Space" — an inspiring large‐scale exhibition held at University Gallery on the RIT campus. 
Blacksberg is also an avid woodturner, producing artistic and reproduction pieces in his workshop. He and his wife Michele live in Wayne, New Jersey, and Woodland Hills, California. His ASL Manutype products are currently selling at Shop One at Global Village and online.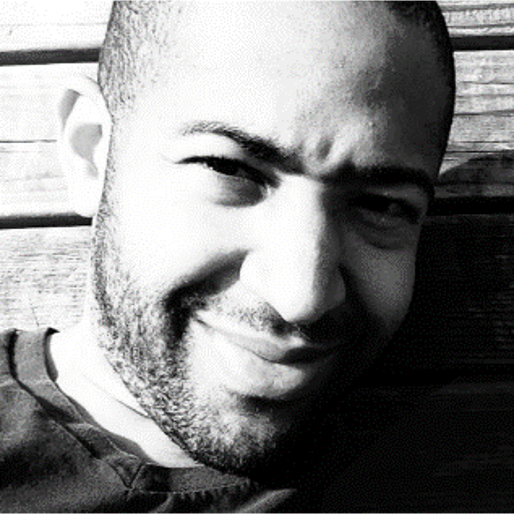 Jason Blythe
Jason Blythe '02 (graphic design), '05 MFA (computer graphics design) is a principal visual designer and UX design director for Google Search's Content Experience and Understanding UX team.
He's responsible for the end-to-end consumer experience of Google Image Search, Google Video Search and for driving the vision for how Google Search becomes more visual. At Google, Blythe has worked on the ads and commerce features of Google Search and Google Shopping, and has contributed to multiple Google Search redesigns while leading the UX Design for Ads and later, Shopping. Prior to Google, he worked as a visual and interaction designer developing consumer electronics, partnering with industrial designers, ergonomists, and hardware and software engineers at Eastman Kodak Company — all in the service of shipping beautiful products.
Maria Canale
Maria Canale '81 AAS is a jeweler's jeweler. Her pure and elegant designs have a timeless quality that celebrates the essence of beauty. "Simplicity as true elegance" is how she envisions her creations and the role they play in a woman's life.
A true New York designer, she apprenticed with an Armenian master jeweler in her teens before going on to study metalsmithing at the School for American Crafts at Rochester Institute of Technology and at FIT in New York City. It was in New York that Canale began to identify her calling as a designer. Her passion for drawing, sketching and painting became the conduit for her ideas. These formative years included extensive travel to Europe and Asia where local craftsmen exposed her to their ancient traditions and techniques. It was during the 20 years that followed when she was a designer at Tiffany & Co. that Canale developed her aesthetic. Under the tutelage of design director John Loring, she refined her skills, drawing from and exploring a wide range of influences, from ancient motifs to the urban world of graffiti art, to create many of Tiffany's signature collections.
Over a remarkable career spanning 30 years, her name has been associated with many prominent jewelers, including Harry Winston and most recently DeBeers for whom she created the "Maria Canale Collection," a diamond bespoke collection for Forevermark. Her unique designs have been recognized with over 30 awards, including the DeBeers Diamond International Award in 1998.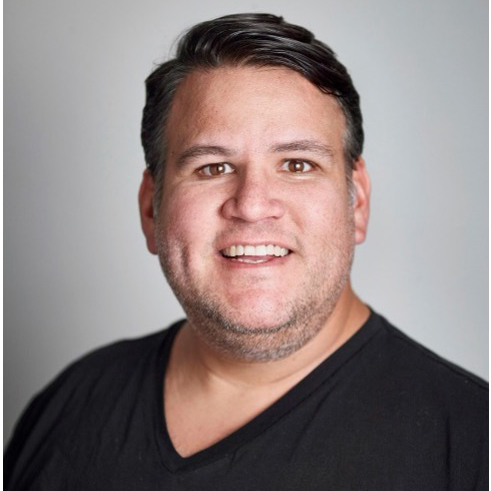 Steve Giralt
Steve Giralt '02 (advertising photography) is a director, photographer and visual engineer. His company, The Garage, is a tabletop production company based in Brooklyn. There, he creates innovative and engaging content for food and beverage clients all over the world.
He works for most of the top advertising agencies for brands like Pepsi, Hershey's, Starbucks, Dunkin', Kroger, Tim Hortons and more.
As part of his image-making process, he incorporates tools like robotics, 3D motion capture, pneumatics, Arduino, Phantom slow motion cameras and lots of other technologies and engineering. Although he didn't study engineering, he wishes he did.
After graduating from RIT, he moved to New York City to assist other photographers and break into the industry. A few years later, he started his own photography studio shooting editorial, catalog and advertising photos for a range of clients.
Although he had left school, he never stopped learning. His love for information and creating with his hands brought him to start taking continuing education courses in the evenings all over NYC. He took courses in woodworking, welding, plastics, Arduino, Maya, filmmaking and more. It was this passion that led him to transition out of photography into doing work as a visual engineer.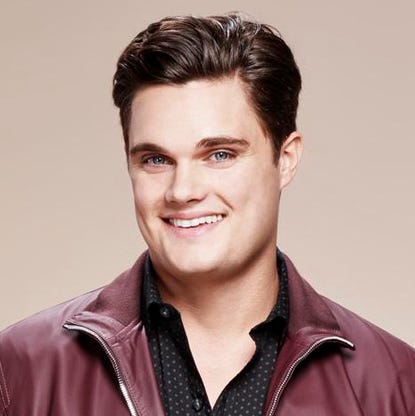 Sean Petterson
Sean Petterson '12 (industrial design) is the CEO of StrongArm Technologies who made the Forbes 30 Under 30 list in 2017. StrongArm Technologies develops data collection, assessment and safety solutions for the industrial worker.
The company offers a risk-monitoring device that uses machine learning to capture and analyze physiological and environmental risk and FUSE Risk Management Platform, a cloud‐based IoT-enabled software informed by an array of motion‐interpreting sensors that allow organizations to monitor, assess and intervene.
As the world's leading safety science company, StrongArm can effectively develop, manufacture and deploy the next generation of industrial safety equipment. Ensuring the backbone of our economy — the Industrial Athlete™ — is proud, protected and productive. The company was founded in 2011 and is based in Brooklyn, N.Y.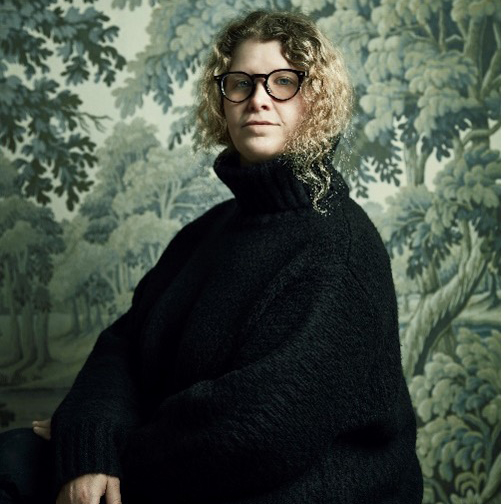 Erin Sarofsky
Erin Sarofsky '98 (graphic design), '00 MFA (computer graphics design) is the internationally heralded creative visionary regularly chosen by brand and entertainment titans to lead their most artful storytelling projects.
In 2009, Sarofsky launched Sarofsky Corp. in Chicago's booming West Loop, and the rest, as they say, is history. Recognized internationally for brilliant design-driven production that is limited only by the imagination, the firm has forged long-standing relationships with leaders of the advertising and entertainment industries.
Under Sarofsky's leadership and in collaboration with an immensely talented team of artists and producers, Sarofsky is well known for creating gorgeous, innovative main title sequences for blockbuster movies and television series, including Captain America: The Winter Soldier, Guardians of the Galaxy, The Suicide Squad, Doctor Strange, Animal Kingdom, Shameless and many others.
Over time, Sarofsky's artistry has expanded exponentially in every conceivable way, including in style and medium. Stylistically, she constantly breaks new ground as a live-action director. One example involved using the famous Phantom high-speed camera to create riveting, mesmerizing macro imagery (Animal Kingdom); another fused design, CG and VFX with live-action to create a patent, iconic look for Jeep's three-spot "Release Your Renegade" campaign. All of that laid the groundwork for a signature, original marketing piece directed for Apple: a modern day mixed-media extravaganza celebrating the release of ideas trapped in an old journal. That Apple Artists Series spot heralding the release of the most powerful iMac Pro in history was promoted with a behind-the-scenes feature, earning acclaim from the beloved brand's audiences worldwide.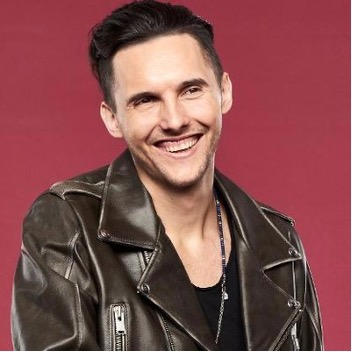 John Traver
John Traver '10 (motion picture science) is the co‐founder/creative technologist of Frame.io, a video review and collaboration platform designed to unify media assets and creative conversations in a user‐friendly environment.
Headquartered in New York City, Frame.io was developed by filmmakers, visual effects artists and post-production executives. They have supported around 1 million media professionals at enterprises including Netflix, Buzzfeed, Turner, NASA and Vice Media. 
In 2021, Adobe acquired Frame.io for $1.275 billion with plans to continue the platform under the Adobe brand.
Chance Wright
Chance Wright '18 (advertising photography), '19 MBA is a creative, traveler and entrepreneur. He is the founder of Wright Productions and Entertainment LLC., a feature film production company which invests in green initiatives, disruptive technology and venture growth opportunities.
He is also co-founder and president of ATL/WYO Productions LLC., a media production company focused on family animation, scripted television and feature film concepts. Additionally, Wright is co-founder (with fellow RIT alumni and students) and vice president of the Shore Foundation, a Rochester, N.Y.-based nonprofit organization which accepts donations of used computers, wipes their memories, refurbishes them and then gives them to students and families in need. In addition, Wright is founder and COO of venture capital firm Skull, Diamond and Heart Capital, focusing on companies in the food and agricultural markets, and based in an office space in Sibley Square above RIT City Art Space.
Wright has also worked as a staff photographer and digital asset manager for Arsenic, Inc., an online, youth culture media company, and as a wildlife and travel photographer through his own company, Chance Wright Photography. During his studies, Wright was involved with the Phi Kappa Psi fraternity.
Expectations and Responsibilities
Expectations of council members are intentionally limited to make it possible for busy individuals to participate. They include:
Provide counsel to the Dean through formal meetings, as well as on an individual basis periodically throughout the year.
Attend at least one meeting annually.
Facilitating introductions for the College within your own network.
Support the College philanthropically on an annual basis, minimally as a member of the Sentinel Society, preferably at a leadership level.
A willingness to consider a special gift to an area of particular interest during their term.
On a voluntary basis and as interest and available time allow, council members may also participate in one or more of the following other activities:
Speak to classes
Attend RIT events
Consult with faculty and students
Give presentations to campus audiences
Recruit students for co-op and/or full-time career opportunities