RIT/NTID's Communication Studies and Services Department houses two centers: the Speech & Language Center and the Audiology Center.  The Speech & Language Center was constructed in 2000 primarily to provide a facility to support students' attainment of communication competence, particularly in receptive and expressive spoken English. Collaboration between these two centers ensures best practice for students, faculty, and staff.
The Speech & Language Center is equipped with a variety of technologies that permit the use of visual and auditory input and feedback to enhance instruction. Specialized software can be used to measure parameters of speech and to provide visual representations of a spoken signal. This visual display can facilitate D/deaf learners' access to auditory information as they analyze their own spoken productions.
Upon entering the Speech & Language Center, visitors are greeted by a student worker and are welcomed to socialize with their peers as they wait for their session to start. Conversation starters are often displayed in the seating area to encourage informal dialogue.
A conference room offers space for group conversations, practice job interviews, and presentations.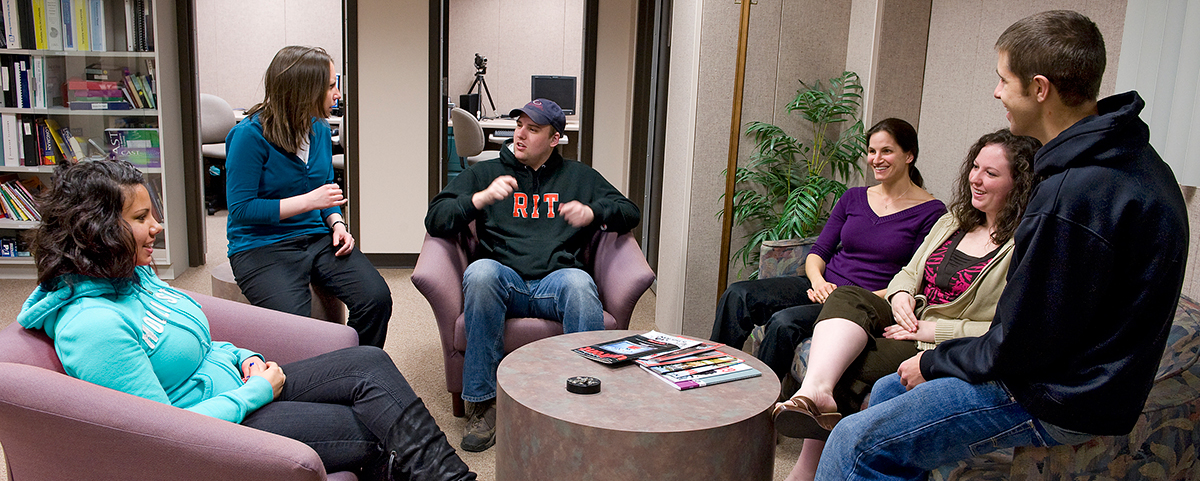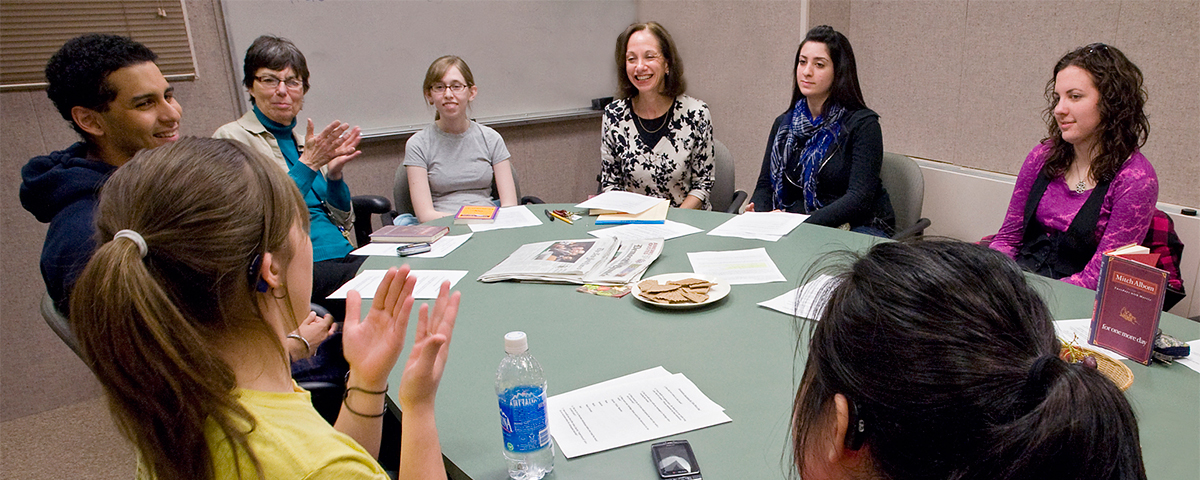 Individual sound-treated instruction rooms are equipped with a Mac and a PC as well as audio recording devices. PENTAX Medical Visi-Pitch IV houses multiple programs that provide real-time bio-feedback for voice and speech parameters in order to support evidence-based practice. Split screen recording is available for self-review and instructional feedback for interview practice and pragmatic/social communication development. Other resources are available to facilitate the development of language, listening, and pronunciation skills.