Karen Christie and Nancy Rourke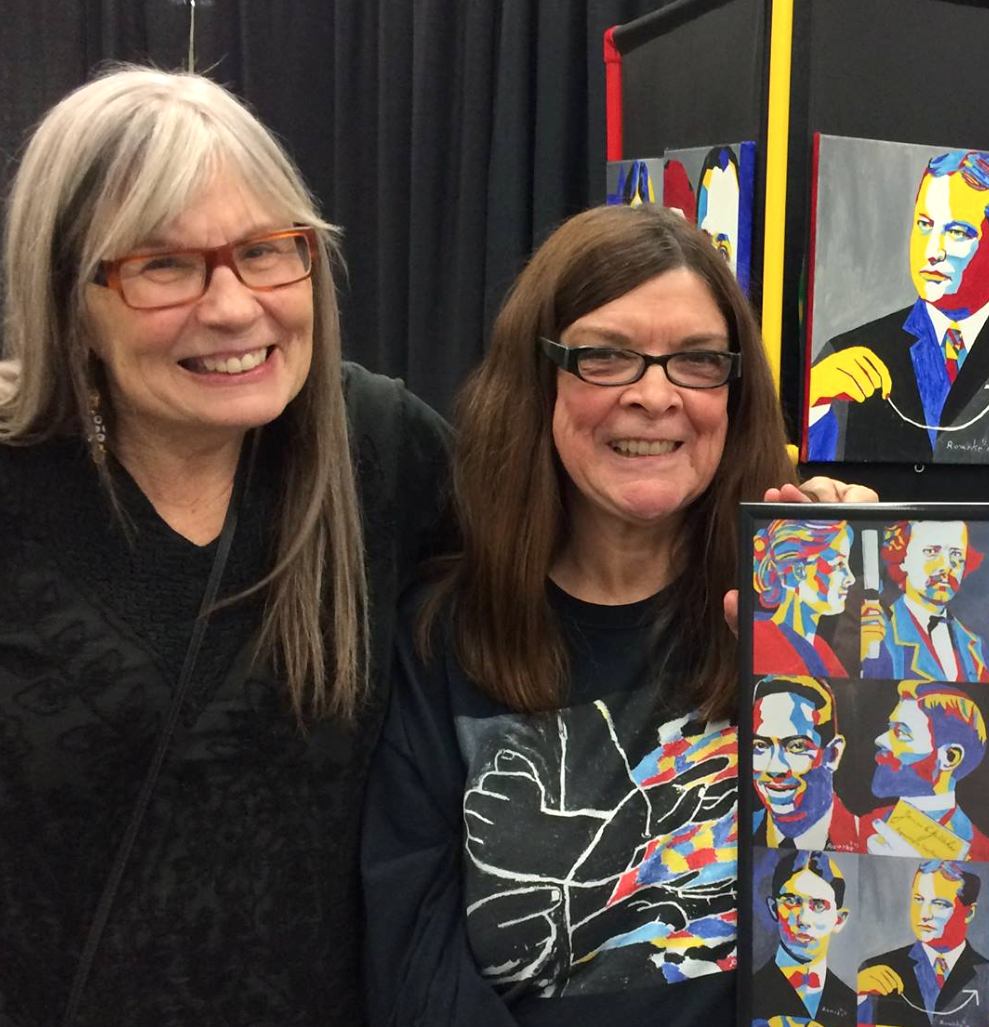 Karen Christie (name sign, KC) grew up in California and taught Deaf Cultural Studies and English at the National Technical Institute for the Deaf. Karen's BA and M.Ed. degrees are from Lewis and Clark College in Portland, OR and her PhD degree is from the University of Pittsburgh. Along with Patti Durr, she produced and edited the multimedia website The HeART of Deaf Culture: Literary and Artistic Expressions of Deafhood. In addition to creating educational websites and films, she exhibits fabric artwork and has published English and ASL translated poetry.
Nancy Rourke (name sign, N3) is an internationally-known Deaf artist and activist. She attended the Rochester Institute of Technology graduating with a BFA degree in graphic design and an MFA degree in computer graphic design and painting. In addition to being a full-time professional artist, she frequently does artist-in-residencies at Deaf schools and promotes De'VIA and Surdism through art workshops in community settings. A book about her work, Nancy Rourke: Deaf Artist Series (2014) is available from Empyreal Press. Originally from San Diego, California, she now makes her home in Loveland, Colorado.
Karen Christie and Nancy Rourke
Rochester Institute of Technology
National Technical Institute for the Deaf

Website