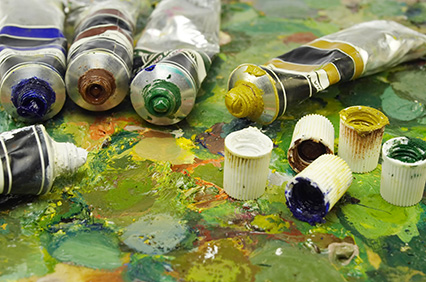 69 people have added this exhibit
Open Figure Drawing?
Exhibit Code: BOO-2470
Zone: Artistic Alley
Location: James E. Booth Hall (BOO/007A) - Room 2470
Time: All Day
Appropriate for all ages? Yes
Description:
Come try your hand at life drawing from a clothed model. Easels, drawing materials and paper will be provided. Ask for tips on portrait drawing and active figure gestures from RIT students and Instructors. See in-progress and finished student work. Open to all ages and experience levels.
Exhibitors:
Emily Glass, Julie Christensen-Landes, Sarah Saunders, Ye Ri Park, Amethyst Jude Tinto, Juli Stocker, Brittany Bland, Estefania Blanco, Alex Mercando, Carson Zgoda, Larissa Dale, Gracie Canfield, Nicole Simone, Wesley Odell, Taylor Rakocy, Sharon Varshay, Sophia Wojnovich, Kristy Younglove, Fuad Aloor, Danielle Burgess, Yahui Gao, Bradley Kwarta, Lingfei Zhao
You may also like